With the perfect level of tart and garlic, your tastebuds will be very happy when they try these pickled cucumbers.
By SriVani Ganti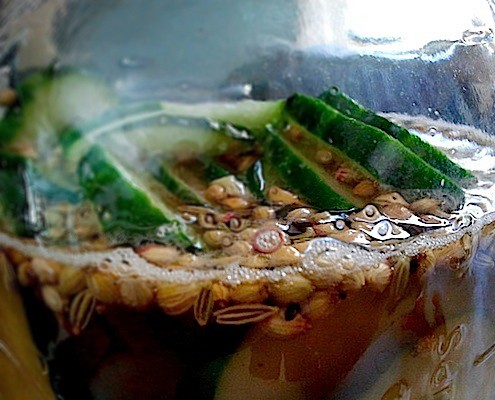 You know what's wonderful about a CSA, you get all sorts of delightful vegetables that can lead to even more delightful meals throughout the week. This past week, we got cucumbers. Small, bumpy, kelly green, perfect for pickling cucumbers. Now since I'm bored at home, anxiously waiting to move down to Virginia, I thought I should try my hand at pickling cucumbers. I do love me some pickles. I remember I was sharing a sandwich with my sister and she at the pickle spear. It made me pretty sad, if only I have my own homemade pickles on hand. Oh wait….now I do…
After trying them; talk about a flavor explosion in your mouth! With the perfect level of tart and garlic, your tastebuds will be very happy. Eat these within 10 days, they aren't exactly meant to stay on the self forever like regular pickles. Also stick them in the fridge once you've tried them for the first time!
Print
Fresh Pickles: Tart, Garlicky Delight
Author:

SriVani Ganti

Prep Time:

10 mins

Cook Time:

4 hours

Total Time:

4 hours 10 minutes
2

pickling cucumbers, thinly sliced

1/2

tbs coriander seeds

1/2

tbs fennel seeds

3

garlic cloves, roughly chopped

1 pt

. apple cider vinegar

1

tbs salt

1/2

tbs black pepper
Instructions
In a large pot, boil water. Once a rapid boil starts, put in a mason jar and lid in the water. Let it boil for 30 seconds to a minute. Remove, set aside and let dry.
Thinly slice the cucumbers. Add the coriander, fennel, garlic, salt and pepper to the jar. Then add the cucumber slices.
Cover the cucumber slices with the vinegar. Securely fasten the lid.
Let the cucumbers marinade for at least 4 hours before eating. Shake the lid periodically to mix the flavors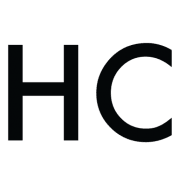 SriVani Ganti
SriVani Ganti has been addicted to food since she stubbornly declared she was "not a pizza person" at the age of 5. A passionate lover of Indian food since birth, she has expanded her palate to many foods including a fishy obsession with sushi. She loves to experiment in the kitchen much like she experiments in the lab during the day. SriVani cooks from the heart, soul and the taste buds; cooking what tastes good and never being afraid to make mistakes along the way. She believes that cooking can be simple and shouldn't be as scary as the Unforgivable Curses.