Fresh cherries add a fruity tartness to this moist and chewy granola that's shaped into balls for a twist on the usual bars.
By Shuchi Mittal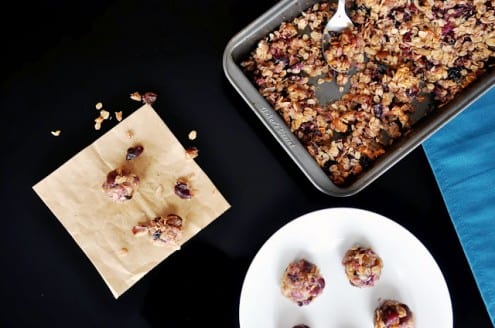 Fresh Cherry Granola Balls
Fresh cherries add a fruity tartness to this moist and chewy granola that's shaped into balls for a twist on the usual bars.
Ingredients
2 cups rolled oats
¾ cup dry shredded coconut
2 tablespoons fine brown sugar (add more if you like yours sweeter)
2 tablespoons honey
¼ cup maple syrup
½ cup chopped almonds
¼ cup raisins
2 cups fresh cherries, pitted and chopped
4 tablespoons unsalted butter
2 tablespoons water
A pinch of salt
Instructions
Pre heat the oven to 350F. Butter a baking dish and keep aside.
Mix the oats, coconut and almonds and toast in the oven for 10 minutes, till lightly brown.
Heat the butter, sugar, honey and maple syrup in a pot, till the butter melts and the sugar is dissolved. Remove from heat and cool slightly. Add to the oats mixture, along with the raisins, fresh cherries, water and salt. Mix well and smash some of the cherries a bit. Transfer to the baking dish and press down using your hands so the mixture is loosely packed in the dish. (use a plastic packet on your hands while pressing so the mixture doesn't stick).
Bake for 20-25 minutes, till the edges are beginning to brown. The centre should still feel soft and moist. Remove from the oven and once at room temperature, scoop out and shape into rounds. The moist cherries and maple syrup help hold them together. Refrigerate to store.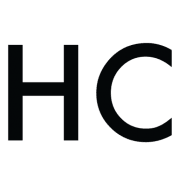 Shuchi Mittal
Shuchi cooks with the heart of a poet. Banker turned chef, she runs the 29. Private Kitchen in NYC focusing on social tasting events, dining experiences and small-scale private events. Using simple & wholesome ingredients, she likes to re-invent homemade Indian flavors into modern tapas & small plates. Her dream? To cook, feed, write, and eventually open her own communal dining cafe - with a published recipe book on the stands.