Kauai, known as the Garden Island, is the oldest island in the Hawaiian chain full of graceful waterfalls and the scenic Grand Canyon of the Pacific.
By MLiss A Hinshaw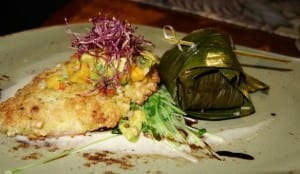 In the southern part of the island is the town of Poipu, gently dotting the shoreline with sandy beaches, rolling waves and swaying palm trees.
Curving along the coastline is the Grand Hyatt Kaua'i Resort and Spa, a beautiful place to stay and enjoy historical Hawaiian art works and rich traditions reenacted throughout the property. The grounds are brimming with winding paths around colorful Hawaiian flowers, natural rock swimming pools and comforting singing birds.
Elevated over the koi pond is Tidepools restaurant, shaped like thatched hut bungalows making me feel like I'm living on the island many years ago. It's designed for fresh sea breezes to drift through as fine dining is relished. Celebrating a special occasion, I was delighted with the private lanai which jutted out over the water where white swans floated by on glistening water.
Dinner with ahi poke appetizer, prime rib rubbed in Hawaiian salt were delicious and the star of the show was the fresh mahi mahi. The flaky white fish was prepared in macadamia nut and coconut crust, topped with papaya and avocado relish complemented by beurre blanc sauce. A rolled banana leaf wrapped around a mound of jasmine rice added intrigue to the expertly cooked meal.  Hyatt Kauai's PR director, Diann Hartman explained banana leafs are used in traditional Polynesian cooking with underground ovens adding moisture and shielding food from heat. These leafs are locally grown and average 3-5 feet in length.
Dessert offered the popular warm chocolate lava cake but the roasted peach tart with macadamia ice cream was a sweet ending to a wonderful meal.
The Grand Hyatt is not just for tourists or business meetings, it's the enviable destination for locals who plan their staycations relaxing with all it has to offer.
Grand Hyatt Kauai Resort and Spa
1571 Poipu Road
Koloa, HI 96756
808.742.1234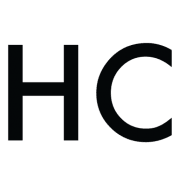 MLiss A Hinshaw
M'Liss is a freelance travel writer with a niche for food which together makes the world her place to explore fabulous sites and tasty foods. After retiring from public safety work in San Diego, she picked up the pen and pad and with a camera around her neck started searching for delicious desserts, occasional protein to balance the sugars and all served in scenic locations. Here's to your food adventure...