Blueberry pie is an American summer classic — what better way to end your Labor Day feast?
By Ewa Sack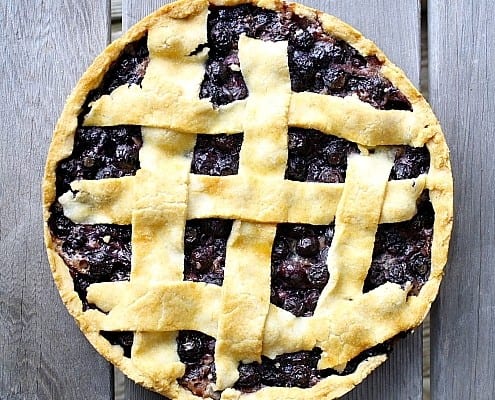 Blueberry Pie is my second favorite pie after Apple Pie,  or they might just be equal.  With all the blueberries around and the ones growing in my garden I needed to use them up.  Here is a very simple and delicious recipe of blueberry pie
If you follow all the steps to refrigerate the pie crust, it truly makes the perfect, flaky pie crust.  Allowing the dough to rest helps relax any gluten that forms when you handle the dough. It also keeps the butter cold, which results in a flakier crust. But if you are in a rush the pie will still be good, the crust will just not be perfect.
See Also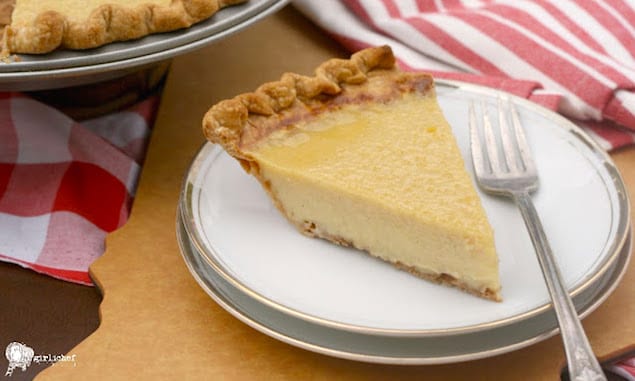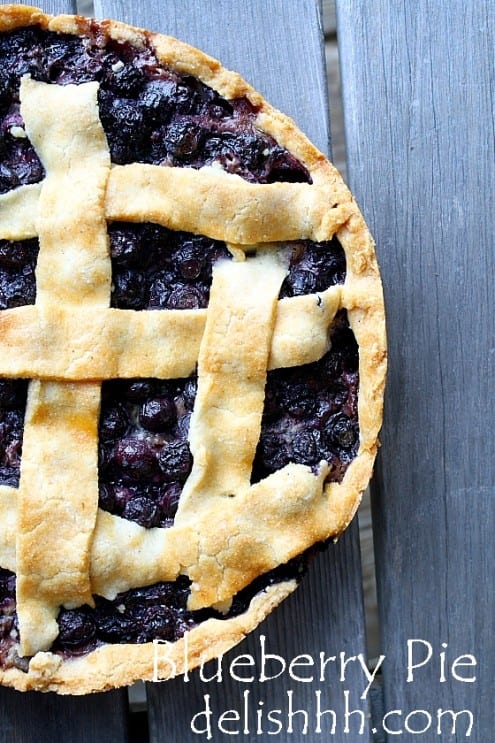 Ingredients
Pie Crust:
12 tbs butter
½ tsp Salt
4 tbs Ice Cold water
2 cup All-purpose flour
Filling:
4 cups (2 pints) blueberries
1 tbsp fresh lemon juice, strained
¾ brown sugar
3 tbsp cornstarch
½ tsp finely grated lemon zest
¼ tsp salt
½ tsp ground cinnamon
1 egg, whisked for the egg wash
Instructions
Make the pie crust first by mixing flour and salt in a bowl. Cut in butter using pastry blender until all the flour is just blended into form pea sized chunks. Sprinkle water one tablespoon at a time. Toss lightly with fork until dough will form a ball.
Turn dough out onto a lightly floured work surface, divide in half, flatten each half into a disk, wrap in plastic wrap, and chill in the refrigerator for at least one hour.
Remove one disk of the dough from the refrigerator and roll between lightly floured pieces of parchment paper until ⅛ inch thick. Place in a lightly greased 9 inch pie pan and gently press into the corners and sides of the pan with your fingers. Trim off excess dough, leaving a ½ inch overhang. Refrigerate for at least 30 minutes, up to three hours.
Place the blueberries in a large bowl, sprinkle with the lemon juice and toss to coat evenly. In a small bowl, stir together the sugar, cornstarch, lemon zest, salt and cinnamon. Sprinkle the sugar mixture over the berries and toss to distribute evenly. Immediately transfer to the dough-lined pan.
Remove the second disk of dough from the refrigerator and roll between lightly floured pieces of parchment paper until ⅛ inch thick (it should be slightly larger than the diameter of the pie). Using a straight edge, slice the dough into 1 inch strips. Place strips over pie in a lattice pattern. Cut off lattice excess so that it is even with the edge of the pan. Fold over overhang from the bottom, to form a neat edge. Crimp edges with a fork, or your fingers. Lightly brush lattice and crust with egg wash. To help relax the pastry and help the pie hold its shape, refrigerate for at least 1 hour before baking.
Preheat oven to 375 degrees. Bake pie for 50-60 minutes, until the juices in the center of the pie bubble thickly. If the crust begins to over-brown, wrap the pie in foil. Let pie cool on a rack at least 2 hours before serving.
Serve at room temperature or rewarm in a 350°F oven for 10 to 15 minutes just before serving.
Serve with some vanilla ice cream.
Note: If fresh blueberries are unavailable, use frozen blueberries (without thawing them first) and increase the baking time by 10 to 15 minutes.
Notes
Adapted from: Brown Eyed Baker
Ewa Sack
Ewa was born in Sweden, raised in Asia and now lives in the United States. She has a passion for international flavor and all things related to food. She shares her recipes and her evolving fascination with the global artistry of culinary delights through her blog Delishhh.