Four Best Family-owned Local Eats in Kailua, Oahu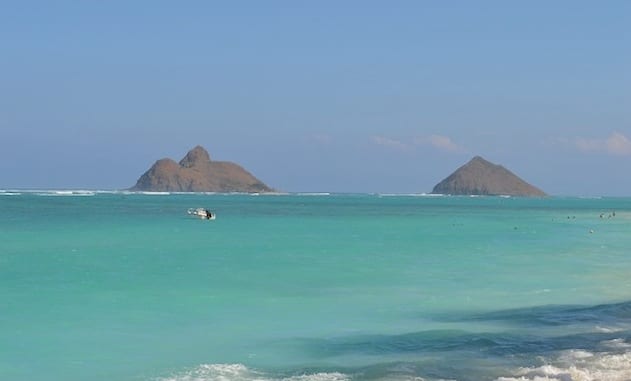 Discover the local family eateries of Kailua, full of color and flavor.
By Michelle M. Winner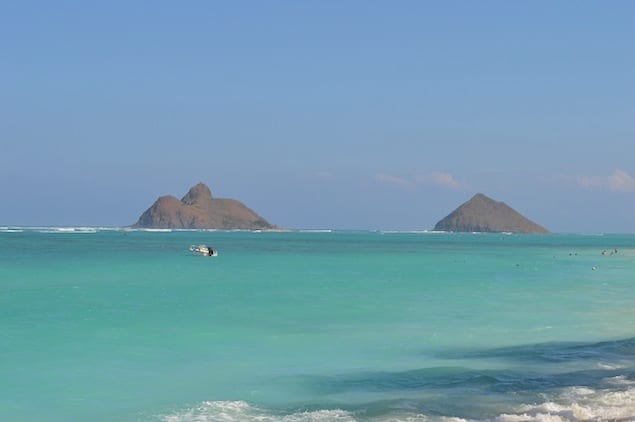 Kailua for those of you yet to visit,  is a  beach town  over the pali from  Honolulu, around the bend from Makapu'u or one town over from Kaneohe.  Asian tourists from Waikiki are bused in to shop and generally create gridlock when they decide to rent a bicycle ( old school type) and  cross against the lights but come evening they are gone again. Kailua is  an upper- class and luxury  town so there are many great eateries. Don't ruin the vibe  and increase the traffic stress level, so  come, be respectful, slow down and enjoy this special place. It is a terrific family neighborhood and there are many family owned and operated places.  Here are my favorites and where I go.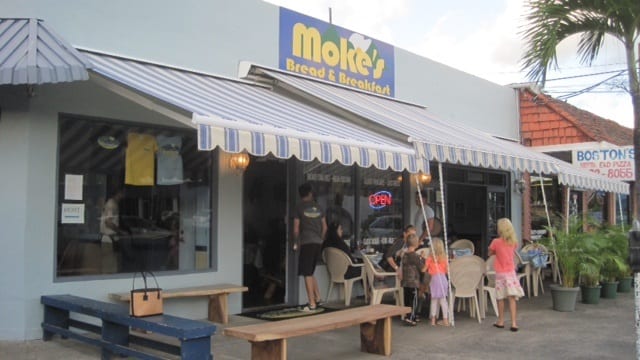 Moke's Bread & Breakfast
27 Ho'olai Street
www.mokeskailua.com
They don't take reservations, are always crowded and there is no parking lot. So why the long lines sometimes ?  Family atmosphere by the Warren  family and " Uncle Keola" who's the  man out front. Always happy, always smiling, but the food is the thing. Dad, who has impressive cooking cred. is usually in the back cooking, mom works the tables too.  Fast paced, huge food, all homemade including the muffins, breads  pastry this is  a local's haven.  You just gotta come for breakfast ( they do lunch too) where you can order the famous Liliko'i pancake.  Light pancakes with a volcano eruption of creamy whipped passion fruit sauce. Oh yeah! Closed Tuesday.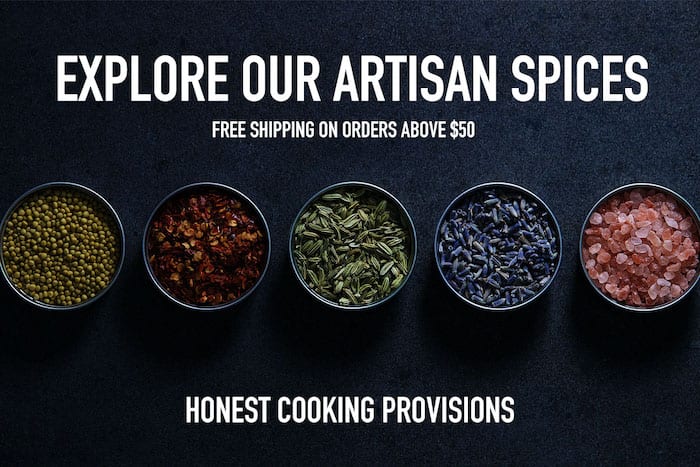 Cactus Bistro
767 Kailua Road (Davis Building)
http://cactusbistro.com
Hailing from  a childhood spent in  the  beach community of Newport Oregon, chef and owner  John Memering's knowledge of fresh ingredients and the best wine and spirits have all come to play here at his  restaurant in Kailua Town his home for over 8 years.  Be forwarned; his mixologist makes several fantastic margaritas.  A Hale 'Aina  award winner  by readers of Honolulu Magazine, this is a little gem in central Kailua town.   Chef brings Latin cuisine with signature dishes originating  all over Central and South America. You will also find wines from Chile Peru, Spain and Argentina.  Open Lunch and Dinner and happy hour 7 days. See website for special celebrations like Farmer's Dinner.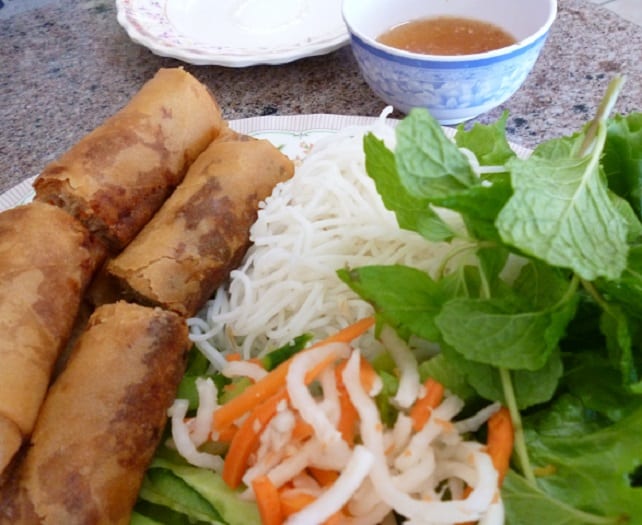 Saigon  Noodle House
 1020 Keolu Dr Ste C1 Kailua, HI 96734    
(808) 261-2466    
Ok this one is tricky. The  first time I ate here on a Thursday  for lunch, the Pho was well- seasoned and the veggies for  Pho and the spring rolls plate over-flowed with crunchy fresh mint, bean sprouts and Thai basil. Fast forward to the  following  Monday for lunch and  you would have thought this a different place. Wilted and manini ( small)  amount of  veggies with the Pho and the spring rolls, made me sad that it could be so inconsistent. I am including because it is a local place, with family owners and cooking, and  when it is on it is incredible.   Sits along an older  strip mall with a Safeway and other local eats in Enchanted Lakes  Kailua,  just a few miles from Kailua town.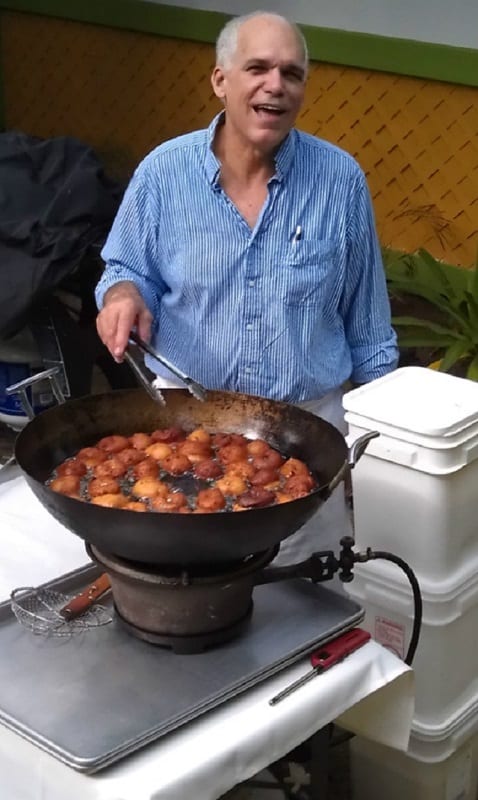 Agnes Portuguese Bake Shop
46 Ho'olai St
http://www.agnesbakeshop.com/
They do serve soups and some of their homemade bakery bread here for lunch. But the real stars are their made to order Portuguese malasadas. a risen dough full of air and then lightly sugared. Sinful and great with a cup of  Hawaiian  coffee.  One thing I love is you can hire them to come and make hot, fresh  malasadas for your brunch  at home.  We did this for my brother's wedding brunch in Lanikai and it was an instant hit.  Habit-forming, grab some and eat them on your way to Kailua beach to run a few miles.
Michelle M. Winner
Michelle was born with a fork in her hand. As a culinary travel writer and confirmed foodophile she delights in the world-wide discovery of new flavor profiles, spices, salts and herbs. Based in one of the world's foodie meccas; Portland, Oregon, not far from "Pinot Noir Heaven" Michelle shares culinary travel and chef's recipes. Her photography has appeared in Saveur Magazine and she has contributed culinary travel articles to Forbes online, WSJ online, Business Insider, Condé Nast Digital Media, Islands magazine and many others. A confirmed globetrotter, she still keeps her bags packed and fork in hand (well . . . except through airport security.)