The New Nordic food revolution has reached all the way to the Northern coast of the Baltic Sea. Food from Finland is pure, simple, seasonal and naturally grown in about everywhere you look – in the sea and in the archipelago, in tens of thousands of lakes and islands as well as in the deep forests stretching all the way from the South of sandy beaches to the Northern most point of Lapland – adding lots of wonderful things to the table according to season.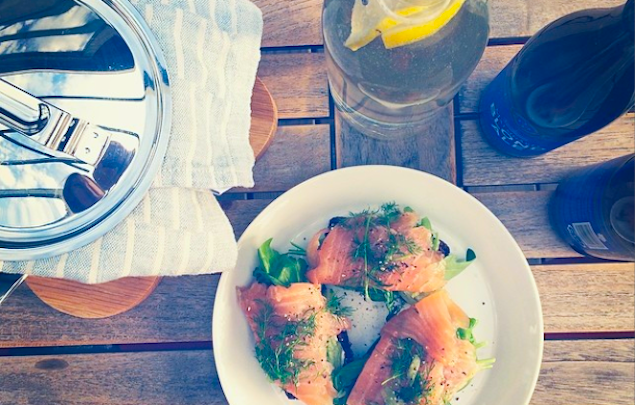 Everyday Finnish food is generally a mix of meat or fish and seasonal ingredients such as potatoes, mushrooms, berries or vegetables. Summer being naturally the high season of the fresh everything that is then being stored in all kinds of forms for the winter months. According to a survey by the national food association Ruokatieto (formerly know as Finfood), the number one dish of the average Finn is still fish, followed by pizza, steak and meatballs.
Finland is home to influences from east and west. There are regional varieties from 19 counties for dishes to suite almost every taste. Finland was a nomadic place for a long time where fishing, hunting and foraging was a natural part of the lifestyle that still exists and forms the very basics of the modern Finnish food culture. Most of the Finns have been foraging with their grandparents or growing peas, potatoes and carrots on an allotment garden with their parents and are now passing on and sharing their knowledge with their own children. Food has always been a very essential part of life of the Northern nation where one extreme continues with another. The local food culture is shaped by long, dark and cold winters to season of endless joy of grow, colours and light. Nordic soil and climate have created the range of local plants and wildlife that are still the essence of the Finnish food culture of today and tomorrow.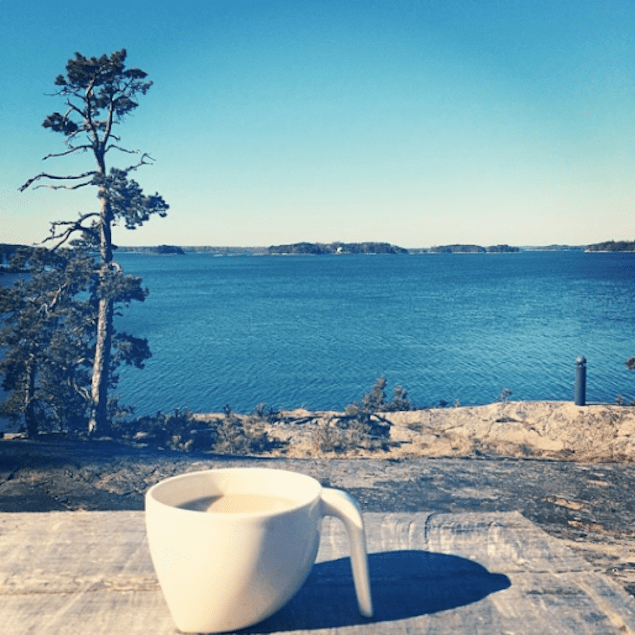 We still bake our rye bread, flat bread and Carelian pie with love and eat healthy food from the back of our forests, lakes and islands. However, wild food sounds now more exciting than ever. Chefs are mixing the wildest ingredients in the most extravaganza kitchens and even us locals have started getting curious in more than supermarket meat desk offering the usual suspects, such as inner-fillet, fresh salmon or chicken in marinade. We line up in the market halls, food events and restaurants and want to try new tastes we did not even know were there. Think game, such as reindeer, elk, moose, willow groak or even bear and wild berries from sea-bucktorns and lingonberries to cloudberries and mushrooms such as cep or chantarelle. Fresh fish from pike to baltic herring topped with wild herbs such as dill or chives. Not to mention the arctic drinking culture and the tastes of the north of micro-brewed beers, birch sap, vodka and sparkling drinks made of fresh spruce sprout.
Chef Sami Tallberg is Finland's wild food ambassador making the back of our forests to the front of the menus. For Sami, wild food is not only game but also everything that grows in nature you can eat. He uses wild herbs in decoration but also in preparing an entire menu. Recently he also published a cookbook about Finnish food called Wild, Weird and Wonderful. Really, all the chefs go crazy in the spring when parks and paths get green after a long winter.
Our cities are built in nature. Trails and national parks are at everyone's reach – there are 37 of them where you can camp, hike and yes, eat. The everyman's right allows anyone to pick wild flowers, herbs and mushrooms, fish with a rod and a line and also to walk of frozen lakes, rivers and the sea. Hunting is again more popular than in years, especially with women. Finns are also eager to grill at their summer cottages – there are some 500 000 of them – but even in the winter at home or by open fire preparing some fish, sausages or vegetarian snacks, usually after sauna in the weekends.
The New Nordic food revolution is taking Finland by storm. Apart from the traditional food culture Finland and Scandinavia are being open to new influences and cultures. This leads to an innovative state of mind and an open point of view where restaurants are enjoying a golden age serving traditionally Finnish, Scandinavian and Russian flavours now popularly mixed with French and Asian tastes. The local food, slow food, wild food, organic food, ethnic food, classic food or even molecular food is here to stay. Join the food fun and explore some of the best Finland has to offer as it must neither be exquisite nor expensive.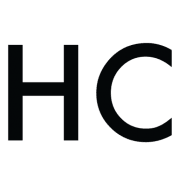 NORTH Festival
NORTH is the first ever Nordic Food Festival to be held in New York City. At NORTH, you will have the chance to taste the food from some of the most famous Nordic chefs, learn how to cook Nordic specialities and be inspired by master classes featuring the best of what the Nordic region has to offer.