Fennel, Carrot and Apple Spring Salad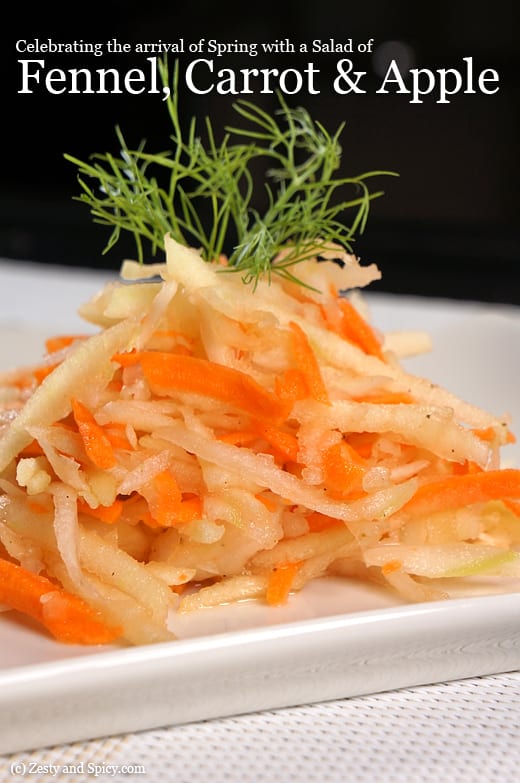 I hope you'll enjoy this fennel, carrot and green apple salad. It's super easy to do, barely take any ingredients and will keep you full for quit a while.
By Ariel Rebel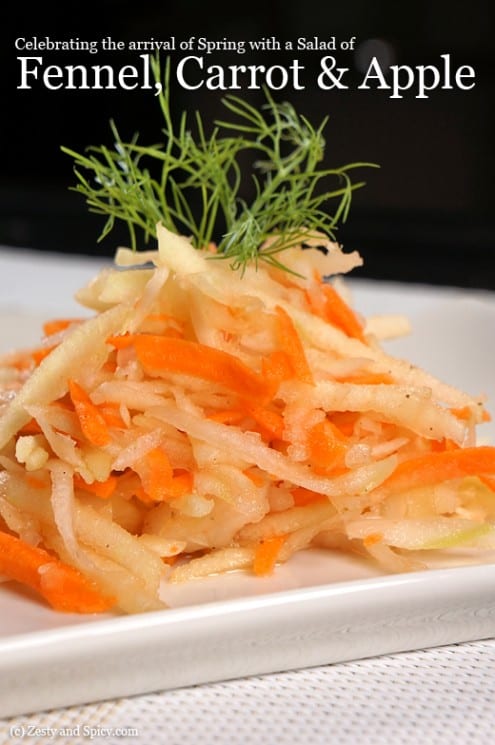 Fennel, Carrot and Apple Spring Salad
I hope you'll enjoy this fennel, carrot and green apple salad. It's super easy to do, barely take any ingredients and will keep you full for quit a while.
Ingredients
1 cup of shredded fresh fennel bulb (about ½ of a small bulb)
½ cup of shredded carrots (about 1 big carrot)
1 shredded green apple, drench in lemon juice
For the dressing:
1 tablespoon of rice vinegar (no sodium, no sugar)
3 teaspoon of maple syrup
black pepper to taste
lemon juice in good quantity for the apple
Instructions
Use a cheese grater to prepare your veggies. Start with the fennel, then the carrots, place them in a bowl and reserve. Once your about to start with your apple you just have to remember one thing; it will change color so make sure to drench you apple in lemon juice right after you remove the skin, before you use it on your cheese grater and once it's all grated.
Then mix everything together and prepare your dressing! Voila!
Ariel Rebel
Canadian food blogger, model and web designer Ariel Rebel was born in Montreal in 1985. Her love for food started at a young age by looking at her grand mother cooking pie after pie while she was trying to steal some uncooked dough from the counter. Ariel inspiration for recipes comes from her French Canadian roots mix with all her traveling memories and the countless hours she spent running around Montreal to taste all the different culinary cultures. Her passion for cooking big dinners for her friends and family never ceases to increase every year and that's what motivate her to keep learning new skills while experimenting in her kitchen at much as she can. On her blog (ZestyandSpicy.com) Ariel shares with the world her passion for flavorful and healthy recipes while blogging small pieces of her life as a model and a web entrepreneur.