Today is National Lemon Meringue Pie day. Celebrate these sweet renditions of lemon meringue that go beyond the pie crust or highlight the traditional recipe.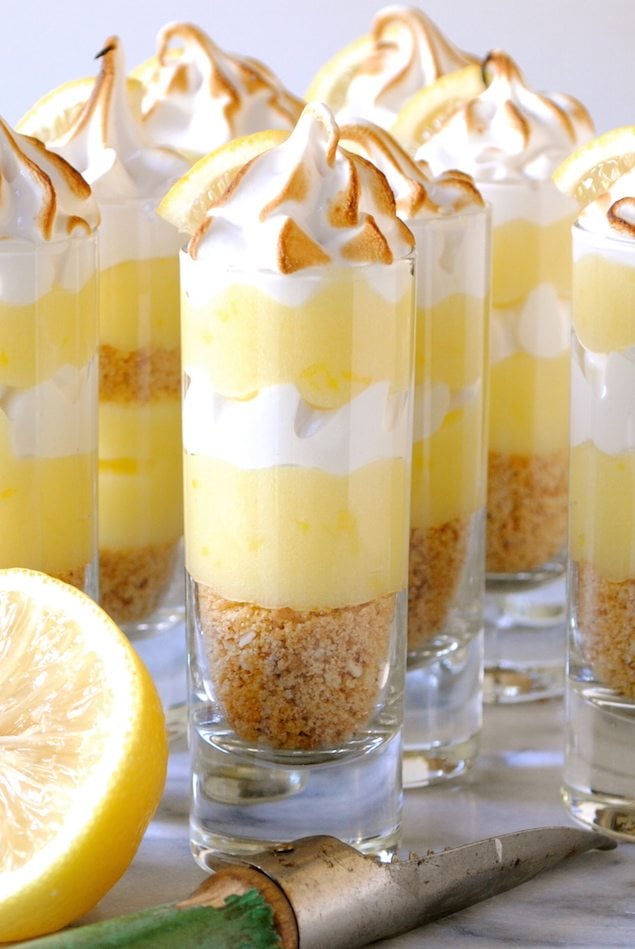 Mini Lemon Meringue Pies
A dessert that is just the right size and sweetness after a big dinner. See the recipe.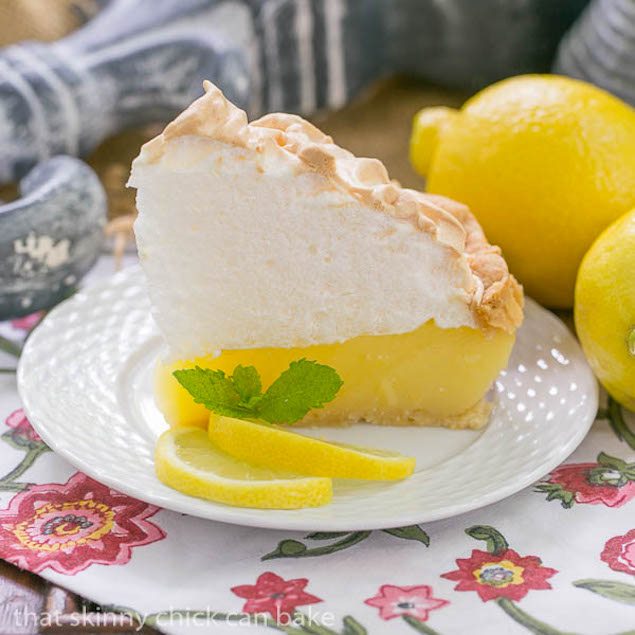 Sky High Lemon Meringue Pie
Easily made anytime of the year, but especially loved in summer, a lemon pie with a tall meringue is a perfectly bright and tangy dessert. See the recipe.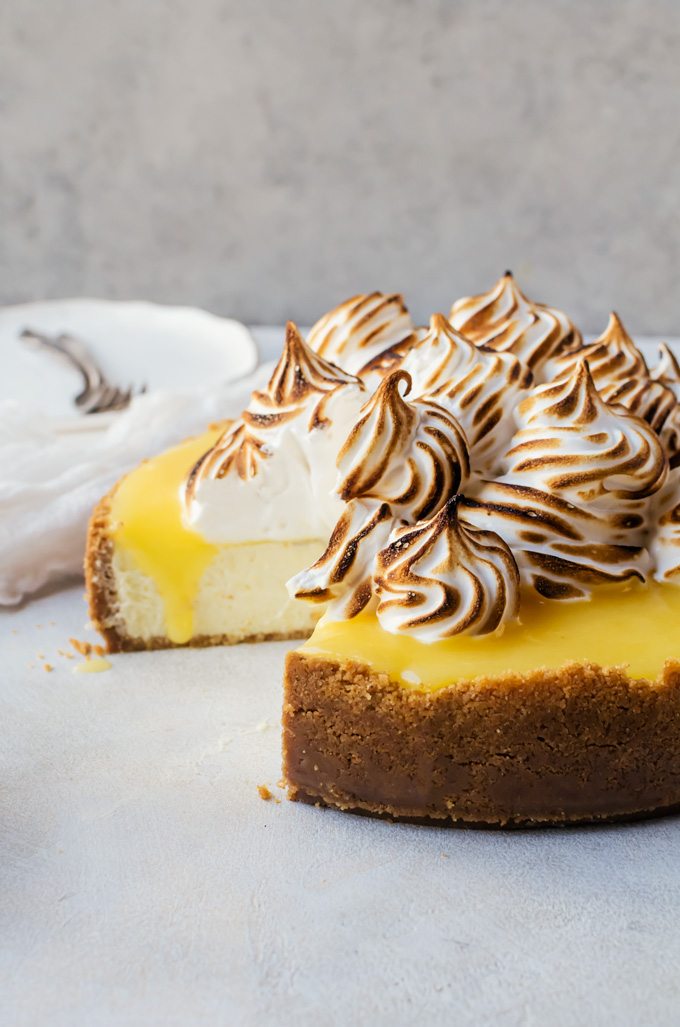 Lemon Meringue Cheesecake
With lemon curd in the batter and topped with more curd and torched meringue, this lemon cheesecake is a sweet-tart delight. See the recipe.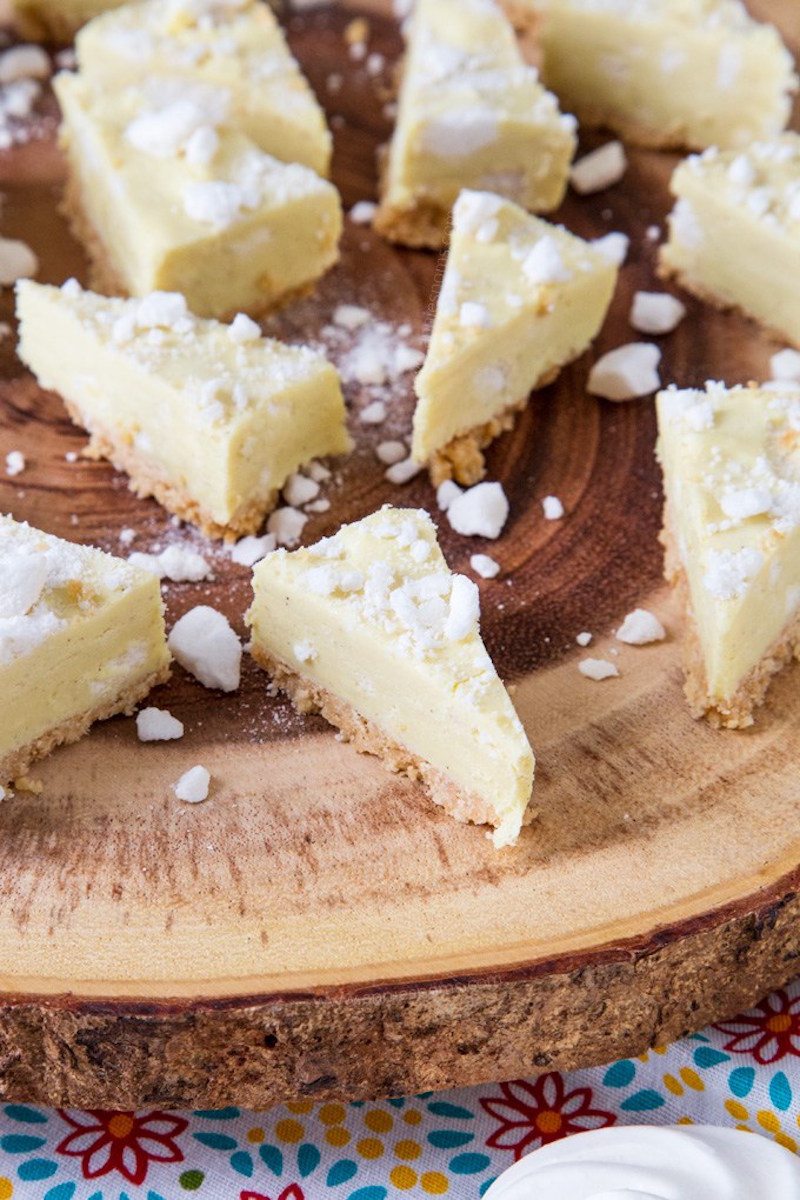 Lemon Meringue Fudge Pie
This Lemon Meringue Pie Fudge is ridiculously light and creamy and packed with lemon flavour and meringue pieces atop a shortbread base. See the recipe.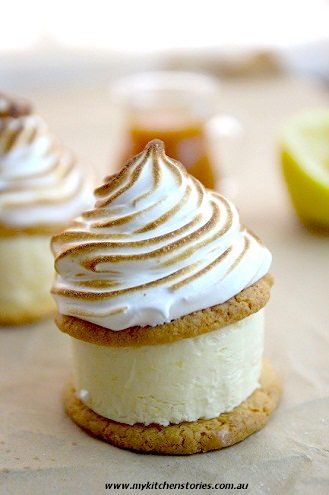 Frozen Lemon Meringue Sandwich
Similar to an ice cream sandwich, this cool stack is a favorite summer treat in our world. See the recipe.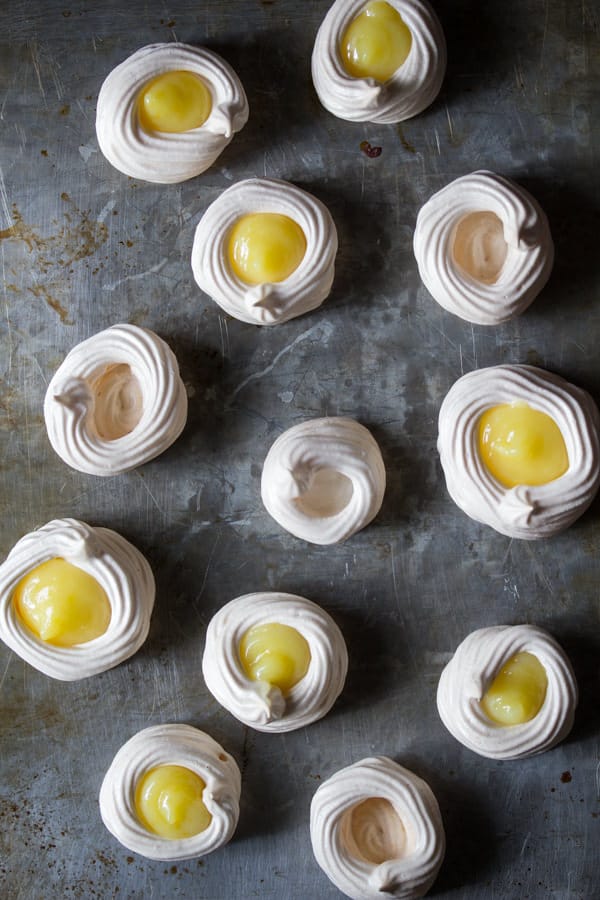 www.sweetpeasandsaffron.com
Lemon Meringue Pie Bites
Meringue nests are filled with rich lemon curd. They're that simple and so delicious. See the recipe.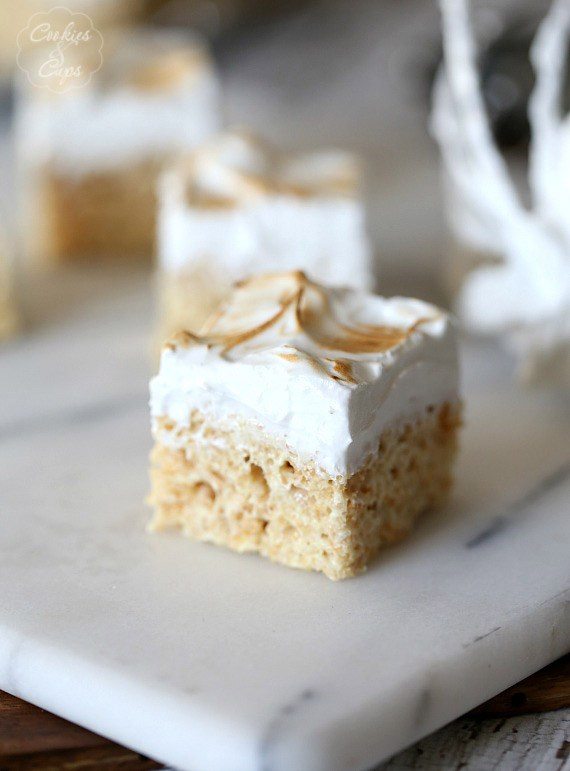 http://cookiesandcups.com
Lemon Meringue Rice Krispie Treats
Mix lemon pudding into the rice krispie base and top with a toasted meringue. Such a fun twist on the classic treat! See the recipe.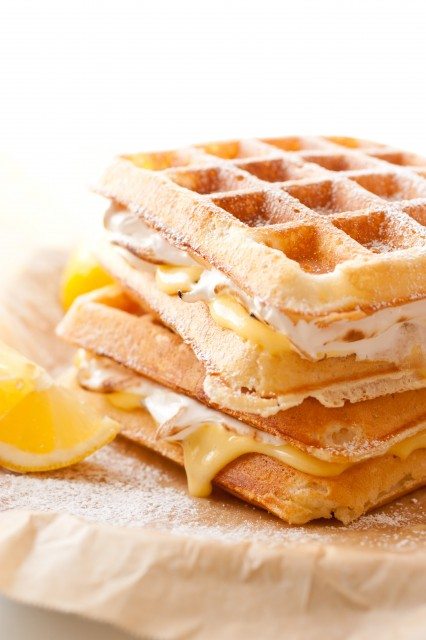 www.cookingclassy.com
Lemon Meringue Waffles
Layer your next batch of waffles with a lemon cream and marshmallow fluff and broil for a few minutes for a play on that toasty meringue taste we all love. See the recipe.