Natalie McLaury considers herself a bit of a hoarder when it comes to magazines. Never one to pass up a good deal on a subscription, it's to the point where she now finds herself receiving a magazine in the mail several times a week. Most of the time, she rips out pages of recipes but fails to actually create the recipe in her kitchen. Not anymore! Join Natalie as she cooks the magazines.
By Natalie McLaury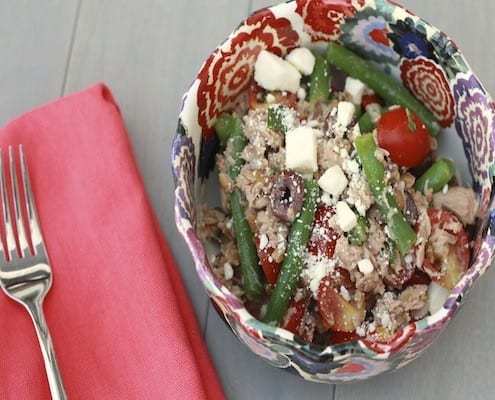 I think farro might be the new quinoa. Two or three years ago, no one really knew much about quinoa and you didn't see many recipes for it (or at least I didn't). Now, it's everywhere! Farro is definitely a less popular grain, and yet I have the idea it's gaining popularity. Cooking Light recently featured a few different farro recipes. Their July issue also compared different grains and farro is comparable in protein to quinoa, but (slightly) lower in calories and higher in fiber.
Although this salad uses farro, you can just as easily substitute quinoa, couscous, or another grain like barley. I ended up straying from the original recipe, after realizing I'd forgotten to pick up a few of the ingredients like fennel. Instead I added feta (can you ever go wrong adding feta?) and some fresh thyme. I also cooked the farro a day ahead of time so the rest of the recipe took only a few minutes to put together. This was a hit with both Ryan and I—definitely something I would make again. Not a tuna fan? Use cooked and shredded chicken instead!
See Also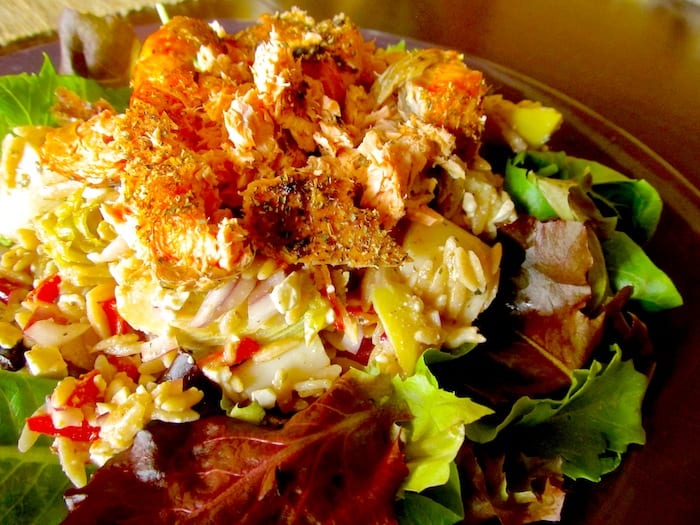 Farro and Green Bean Tuna Salad
A Greek-inspired main dish featuring tuna and farro
Ingredients
½ cup uncooked farro
¾ tsp salt, divided
4 cups water
2 cups (2-inch) cut green beans (about ½ lb)
3 tbsp extra-virgin olive oil
2 tbsp white wine vinegar
1 tbsp fresh lemon juice
1 tsp Dijon mustard
1 small garlic clove, minced
¼ tsp freshly ground black pepper
1 cup grape tomatoes, halved lengthwise
⅛ cup thyme, chopped
¼ cup kalamata olives
5 green onions, thinly sliced
2 jars oil-packed tuna, drained
feta cheese, to taste
Instructions
Combine farro, ½ tsp salt, and 4 cups water in a medium saucepan. Bring to a boil. Cover and simmer for 60 minutes or until farro is tender but still slightly chewy. Drain and cool slightly.
Blanche green beans for 4 minutes (until crisp tender) in a medium saucepan filled two-thirds with water. Drain and rinse with cold water. Drain.
Combine oil, vinegar, lemon juice, mustard, and garlic in a small bowl, whisking to combine. Season with ¼ tsp salt and pepper.
Toss farro, beans, tomatoes, thyme, olives, and onions in a large bowl. Add dressing and toss to combine. Flake tuna into large chunks and add to salad, tossing gently. Divide into bowls and top with feta.
Notes
from Cooking Light Magazine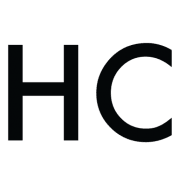 Natalie McLaury
Natalie McLaury is a St Louis based food writer with a passion for real food and experimenting in the kitchen. Her cooking ranges from healthy three course meals to decadent desserts, and she shares many of her food tips and recipes on her successful The Sweets Life blog . As an avid runner and fitness expert, she also gives the occasional tips on how to combine a serious interest in health with a sweet tooth.