Despite their remote location and small population, the Faroe Islands are cooking and fermenting some amazing food. Join Chef Leif Sørensen to learn more about the unique cuisine.
By Annelise McAuliffe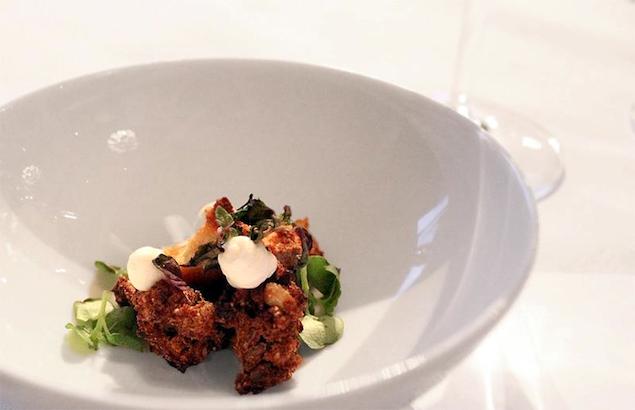 In Tórshavn, where Chef Leif Sørensen, founder of restaurant Koks, calls home there are a mere 20,000 inhabitants. The Faroe Islands are a beautiful, rustic land and wherever you walk you will meet someone you know, without fail. Needless to say, Leif is seriously excited to experience the heavily populated and delicious city of New York this September at NORTH Festival.
Because of their isolation, the eaters of the Islands learned centuries ago to be savvy and self-sufficient when it comes to food. Until as recent as 150 years ago, the lands only had meat, fish, and corn to survive off of. Seafood and lamb were the main forms of protein and with such a limited selection, the two come in about every form possible. On the Faroe Islands, you can be sure to try salted, fermented, dried, and also fresh lamb and fish. Unique, earthy flavors are common for both proteins and part of the terrior of the Islands. When Chef Leif prepares traditional foods is is often a very simple process, perhaps even boiled in one pot. For years, the Faroese did not eat for pleasure, but to simply survive. While this simple, necessary food is still the kind being eaten today, Leif Soørensen is also creating amazing, beautiful food with what the land has to offer. It has also helped that the Faroe Islands have become more international in the food news and trade world in the last 50 years or so.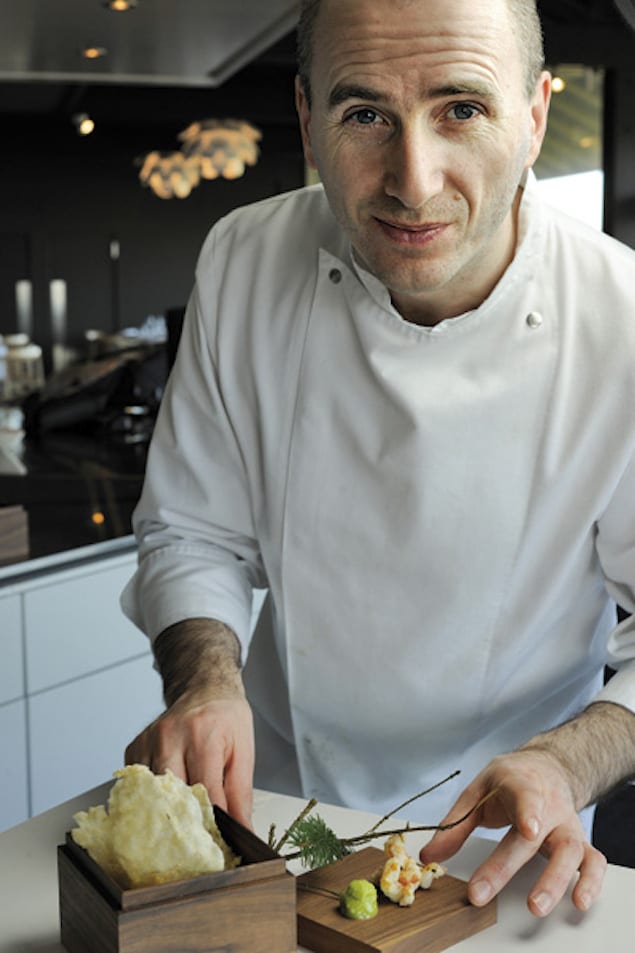 blog.mariaolsen.com
Who would have thought that a child growing up on basic survival food would go on to be a world-renowned chef? After moving away from home to be a biologist, Leif was forced to cook and feed himself. Unlike many around him, he chose to get creative and experiment with his daily meals. Dropping out of his studies at the University of Iceland, Leif moved to Denmark to apprentice at some of the best restaurants in Scandinavia.
It was always Leif Sørensen's ambition to return to his homeland and cook for the people he loves. He wanted to carry the Faroese people to a new culinary age that had never occurred before. The locals on the islands did not go out to eat and besides a restaurant connected to a hotel, there were no restaurant to do so. Establishing restaurant Koks and creating an exciting food culture, that was always there, but never celebrated, Leif changed the culinary story of the Faroe Islands forever. Keeping the food simple and true to their roots, Leif lets the ingredients tell the story of the Islands on a plate. Transforming tradition into fine dining and beyond, Leif has created not only an edible, but also an intellectual experience that has gained global recognition.
Carrying on the mission statement of the New Nordic Food Manifesto, Leif strives to use all the raw materials the Islands have to offer. Despite their lack of fresh vegetables and few animals, Leif has brought his biology background in the kitchen as he forages for and devises new ways to use native faroese plants and herbs.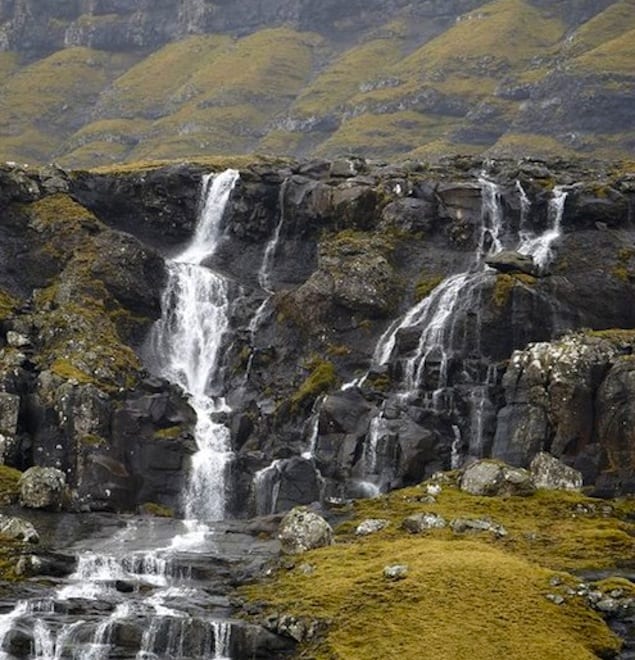 With constant wind, strong sea currents, and plenty of fresh air, the Faroe Islands bring a unique perspective to the polluted air of New York City. Bringing that pure nature and mindset to NORTH, Leif, along with Solea Faroe Islands, will be creating delicious, regional dishes that can be found nowhere but the Faroe Islands.
Award-winning Nordic chefs, including Leif Soørensen will go head-to-head in our not-so-traditional hot dog championship. Each chef will create their best interpretation of a Nordic sausage, to be judged by both a panel of esteemed judges as well as all participating guests. Enjoy a sample dog from each booth, as well as an open bar.
Date – September 15, 2014
Time – 6pm-10pm
Where – Brooklyn Brewery, 79 N 11th St, New York, NY 11249
How – Nordic hot dogs and Brooklyn Brewery beer galore
Buy your ticket here:
Take a trip to the magical place that is the Faroe Islands. This exclusive dinner is a rare glimpse into the genius of Chef Sørensen & Chef Busk, as well as the uniqueness of the Faroe Islands. Chef Leif Sørensen, founder of restaurant Koks, uses ingredients common to the land, sea, and air of the Faroe Islands to creates an intense dining experience rich in culture. Presented by Solea Faroe Islands.
Date – September 14, 2014
Time – 7pm-11pm
Where – NORTH Pop Up, 168 Bowery, New York, NY 10012
How – Tickets include a multi course menu prepared by the chefs, welcome drink, wine menu, water and coffee.
Buy your ticket here: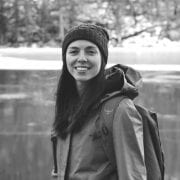 Annelise McAuliffe
Mandatory family outings to the Detroit farmers' market and nightly home-cooked meals cultivated Annelise's respect and curiosity for food. A graduate of The Culinary Institute of America, she spends her free time in New York City recipe testing, eating breakfast all day, and dreaming up international culinary adventures.