The fried patties or rounds, sweet or savory are perfect for any meal and snack time between. Get frying with some of our favorite recipes for every occasion.
By Annelise McAuliffe
Thai-style fritters, deep-fried American fritters, or sweet powdered dessert fritters, are all different and delicious styles of battered, formed, and fried crispy delights. Our favorite part of the ever-changin finger food is that there are little restrictions as to what must happen to be classified as a fritter. With that in mind, the fried food is perfect for every meal and snack time between. Get frying with some of our favorite recipes for every occasion.
Maple Morning Fritters
Who needs hash browns when there are when there are sweet potato and butternut squash fritters on the table? These breakfast fritters are made with a blend of whole wheat and white flours to compliment the caramelized sweetness of the roasted vegetables. Get the recipe here.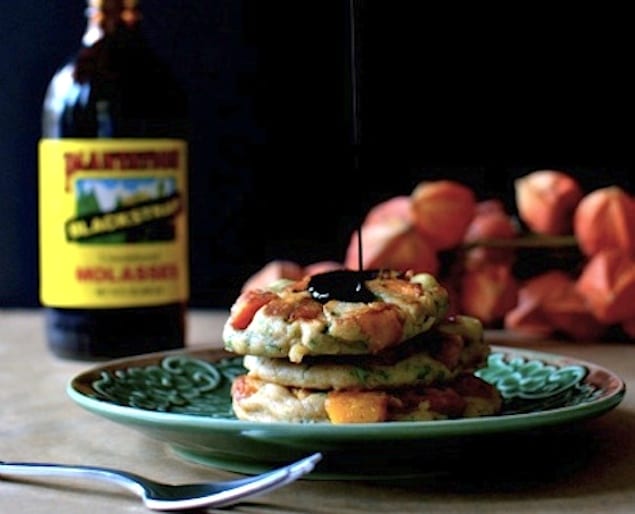 Crispy Carrot Fritters
A delicious, crisp appetizer with garlic, onion, and chili flakes. Serve with a lemon Greek yogurt for a complete snack. Get the recipe here.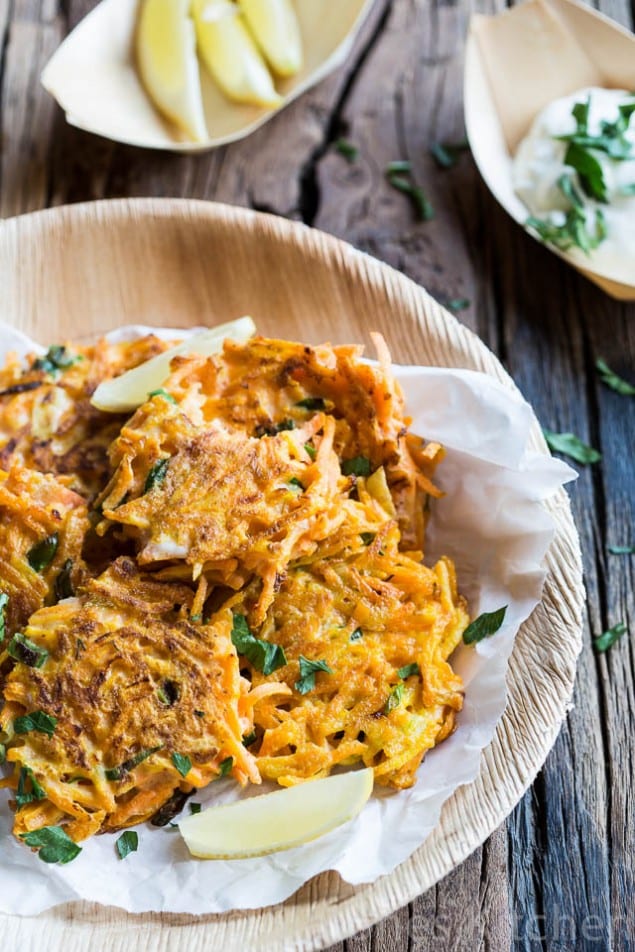 Thai-Style Corn Fritters
These surprisingly light and flavorful corn fritters come together without the use of a deep fryer. Scallions, Thai basil, chilies, and coconut give these pan-fryed fritters their unique flavor. Get the recipe here.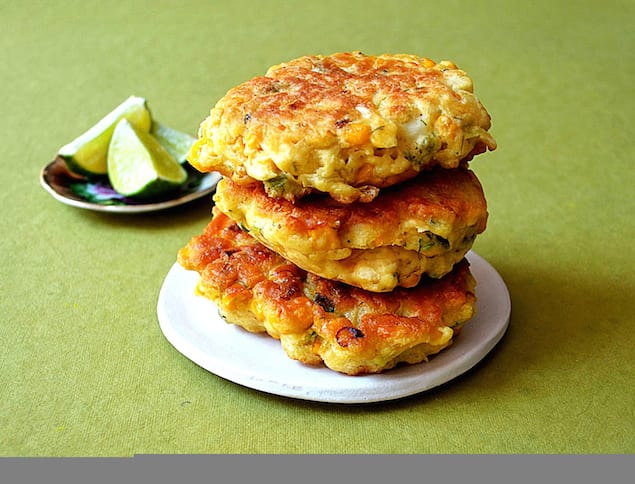 Brazilian Chicken Fritters
Coxinha de Frango or Brazilian Chicken Fritters, consist of a dough made with wheat flour and chicken broth, which is filled with spiced chicken meat, shaped into a chicken drumstick, and deep-fried. It is one of the most popular appetizers in Brazil, and for good reason. Get the recipe here.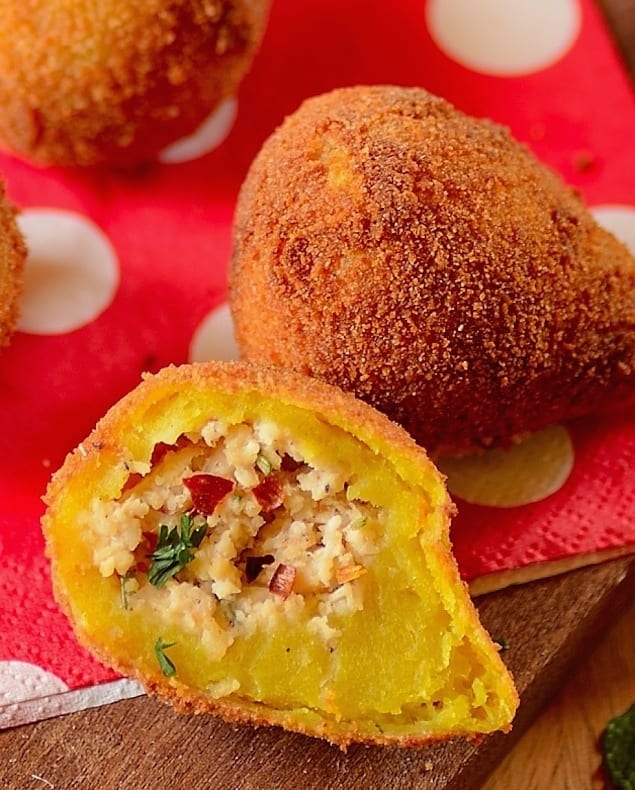 Green Pea Fritters
Vegetable fritters are a great way of serving vegetables to those who are not particularly fond of them. They're also a great way to use lunch leftovers. These simple pea fritters with a dill Greek yogurt are a perfect snack and appetizer.Get the recipe here.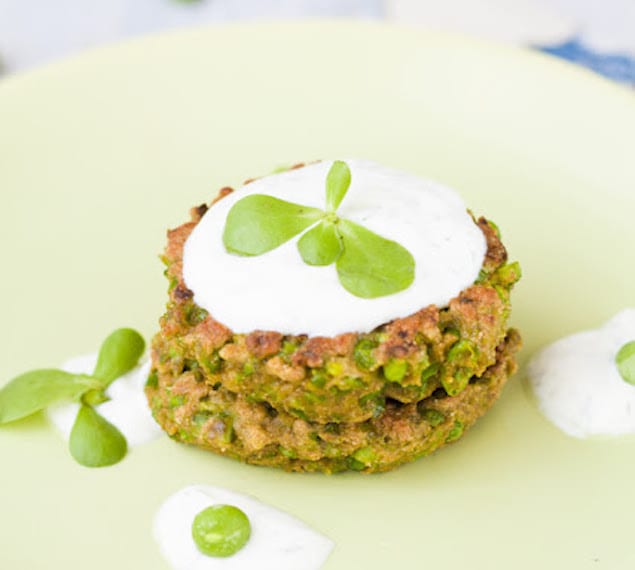 Black-Eyed Pea Fritters
Serve these fritters with an array of sauces for a untraditional appetizer at your next party. Mint, chili, and garlic give them a burst of flavor that goes with aioli, oils, vinegar sauces, and syrups. Get the recipe here.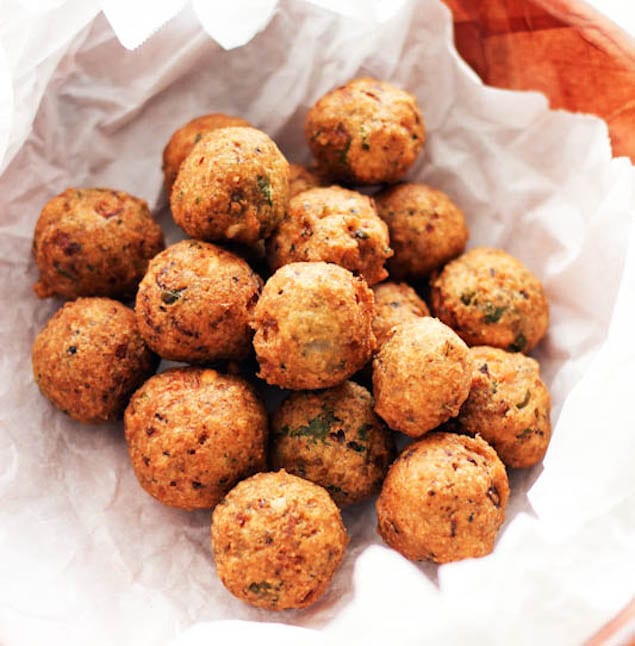 Eggplant and Lentil Fritter Cakes
Not only are these a delicious snack or appetizer, but in a larger portion they make an amazing veggie burger patty. Get the recipe here.
Corn Fritters with Avocado Salsa
Corn fritters may sounds pretty plain, but add avocado, honey, and lime salsa and you have all the flavor you need. The sweet corn kernels of these fritters pop in your mouth against the fluffy, moist centers and crispy exteriors. With a twist of Thai, coconut milk, scallions and Thai basil give the patties the final flavor boost. Get the recipe here.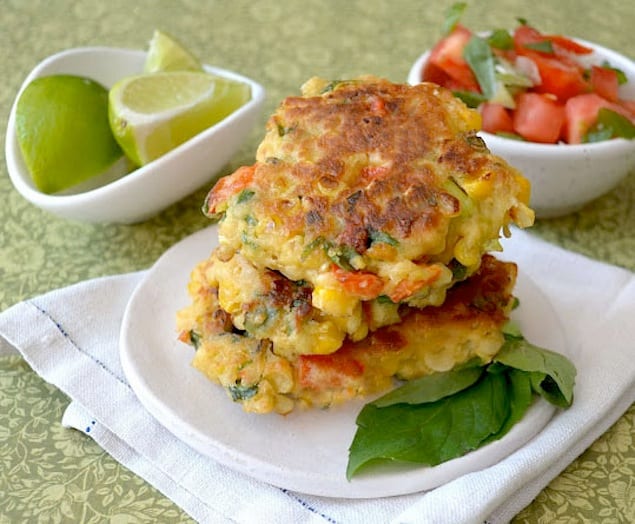 Latin Corn Fritters
Sorullitos de Maíz, Latin corn fritters, are very similar to Hush Puppies with a super crunchy outer crust and a creamy middle section that is buttery and sweet. Get the recipe here.
Wild Spaghetti Fritters
These pan fried spaghetti fritters are very simple to make, and taste absolutely delicious. Weave cooked pasta together with an herb and egg batter before pan-frying. Get the recipe here.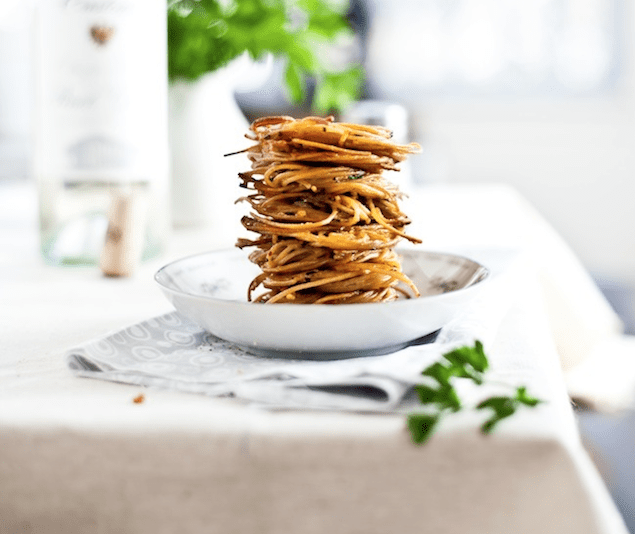 Fried Harvest Apple Fritters
Last, but not least, we couldn't leave you without a recipe for a sweetened fritter. Apples are tossed into a cinnamon batter, fried and rolled in sparkling sugar. Eat immediately for a warm treat. Get the recipe here.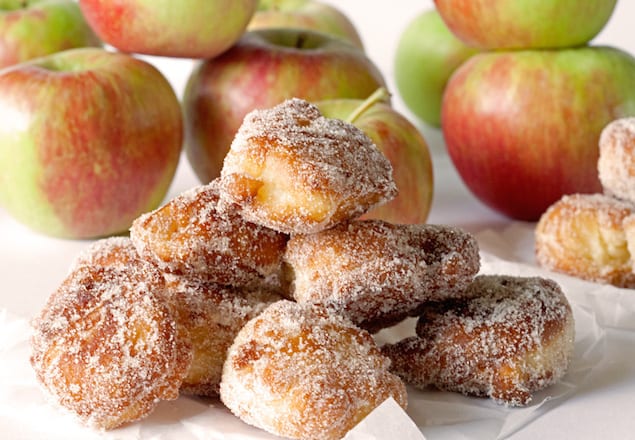 http://deliciouslyyum.com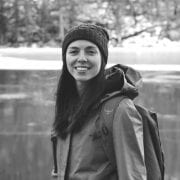 Annelise McAuliffe
Mandatory family outings to the Detroit farmers' market and nightly home-cooked meals cultivated Annelise's respect and curiosity for food. A graduate of The Culinary Institute of America, she spends her free time in New York City recipe testing, eating breakfast all day, and dreaming up international culinary adventures.