Brooklyn's Industrial City is destined to create an upcoming trend this summer as a new location for youth and family to leave the city and embark on a journey as if you're on vacation with the enthralling hipster vibes.
Industrial City is where the heart leads you to a vibrant mix of dining, retail and arts epitomizes New York City's diverse and inspired culture. Each step you soak in a different sensory experience. The building is located on 35 acres on the waterfront in Sunset Park, Brooklyn with classic New York industrial architecture that has been repurposed for the economy of the future from factory to innovative development venture. Starting from the renovation of the outside, then room by room the occupants have been working day and night to transform the spaces into chic reinvented store fronts. In the months to come there will be an array of stores popping up such as Oyster bars, champagne stops, restaurants and shops with unique flavors/ concepts to delight your taste buds, and rooftop bars to finish off your night on ultimate highs. Ending the night with a ferry home to the city of lights.
Pushing brewing boundaries and already ahead of the game, an ambitious new coffee and tea retail project just took a slot in the venture and has just opened at Brooklyn's Industry City. Taking advantage of such a unique opportunity Extraction Lab by Alpha Dominche stands sleek and strong waiting for you to go on an adventure with them. Whether you are a coffee or tea advocate, there is a cup waiting with your name on it. Extraction Lab gives customers the ability to choose their brews based on origin, variety, brand, roaster, processing methods, and giving a front row seat to the brewing experience.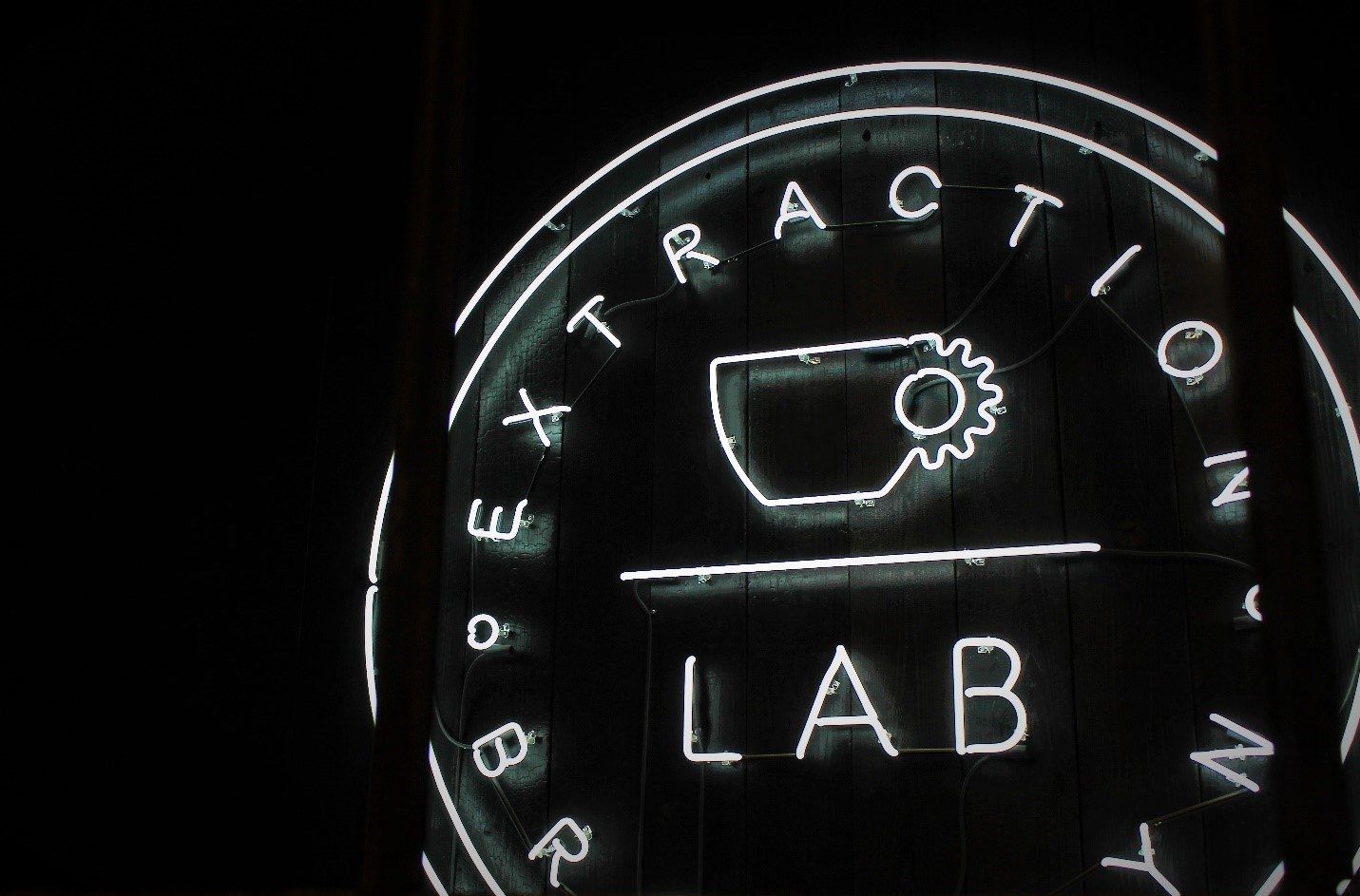 I took up this challenge by requesting a tea with the flavors I had been missing from my time living abroad in Sri Lanka, an island off of India. Golly did they drive beyond my expectations, giving me a Sri Lankan Ceylon I fell in love known as Celebration, from Republic of Tea, which was made with Ceylon black tea leaves from the Court Lodge Estate in Nuwara Eliya. I personally lived near that area during my travels, giving me a wonderful flashback to the adventures I had there. This tea also had hints of full tea blossoms and white wine grapes from the Orange River Vineyard in South Africa and finished off with the infused quintessence of the joy champagne brings. I couldn't believe how taken back I was with emotions.
Sri Lankans is known to have the best tea leaves in the world. However, I was told multiple times during my travels that the best teas' aren't actually sold in Sri Lanka. At first, I did not understand this concept, but when you take into account that the best products are sold for the maximum profit. Ultimately, I came to the conclusion that, the products that are handpicked with care and have the exquisite profile are shipped out worldwide. Therefore, the flavors are more pronounced and elaborate in countries that are willing to pay for the finest product since they don't have the climate to grow the tea leaves themselves.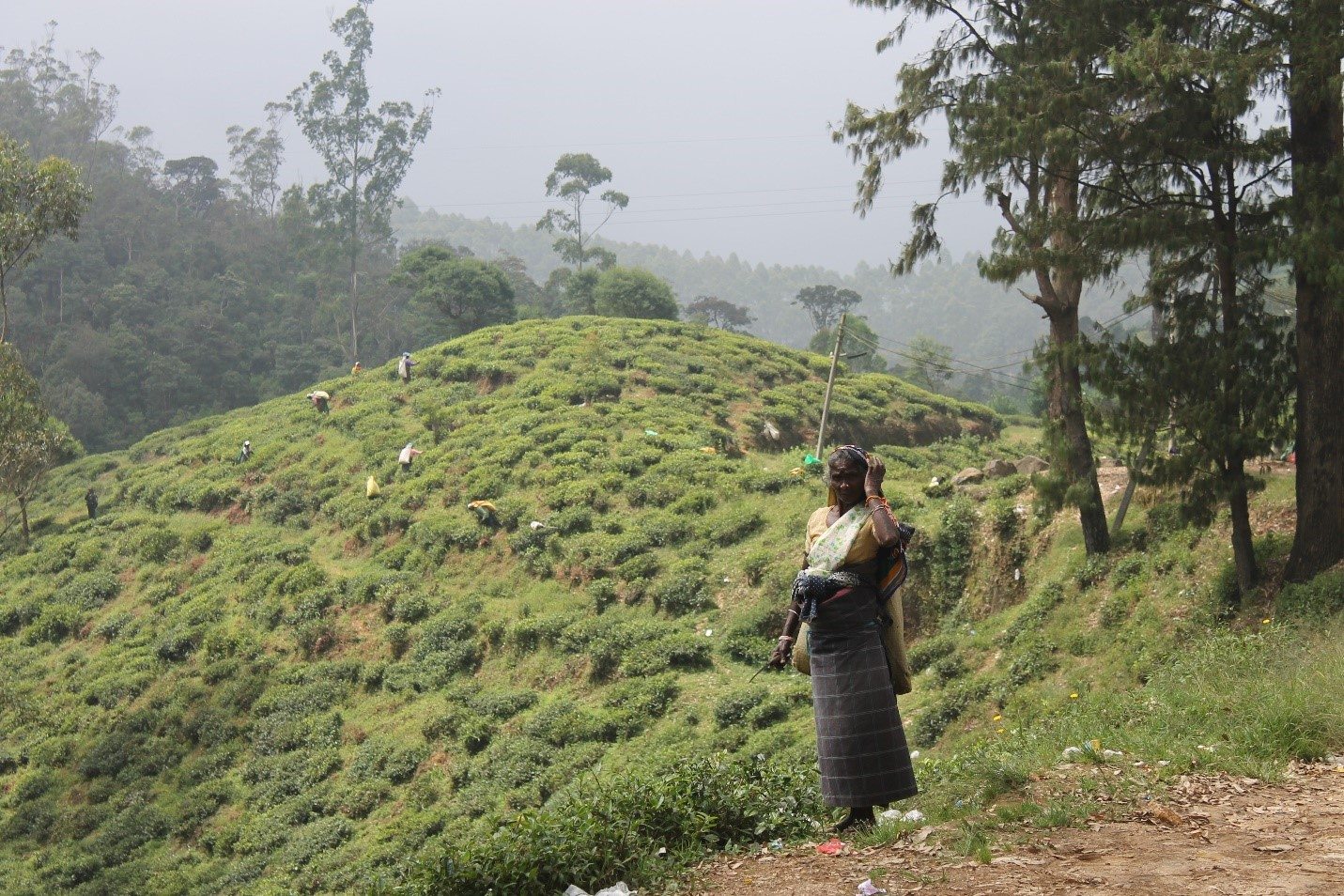 Moral of the story is: If you don't have the opportunity to travel don't fret, because when it comes to Tea the best products are offered in places such as Extraction Lab!
The Extraction Lab workers are waiting and are up for the challenge to help find the perfect blend of coffee or tea that is suited for you. They have the knowledge and look forward to teaching and showcasing the experience with one on one interactions. With dozens of high-end coffees and teas to choose from and brewed on one of the industries' greatest talked about machines, the design-driven, theatrical Steampunk, you will leave with the perfect cup and a big old smile.
NYC has a shortage in places, such as Extraction Lab, who strive to have only the finest and freshest Tea and Coffees waiting to be brewed for you and recipes altered every day by experts who taste the product to double-check that there is perfection in every cup with equal emphasis on quality, aesthetic, and craftsmanship creating a haven for all coffee and tea lovers.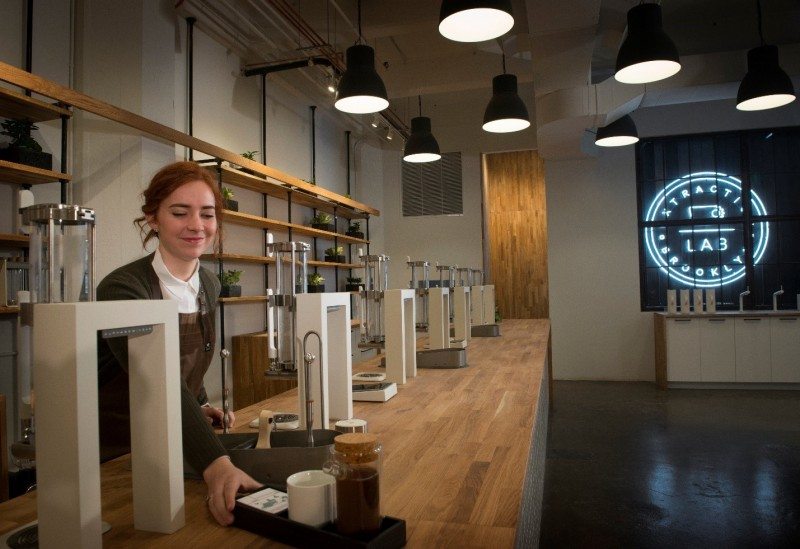 "Life is like a cup of tea, it is all in how you make it."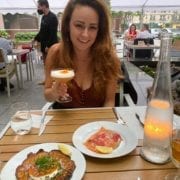 Izabela Jay
Izabela is passionate in the beauty and grace in the simple things in life. Graduating from John Jay College and two study aboards under her belt, she can't get enough out of life and traveling. After completing a Masters Program in Art Therapy, Izabela continues to have a passion for searching for the next food trend and trying the next unique next pairing for ingredients & flavors. She hopes you will join her on her journey to explore cultures and intensify the wanderlust that the palate hungers for.