Katherine Ingui serves up probably the easiest bread recipe you will ever try.
By Katherine Ingui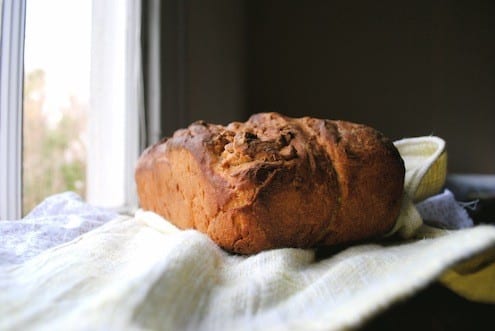 I believe that some of the best things in life are those small and special moments that we have in our every day. Things that make me smile, remind me of the good things that have graced my path, and the wonderful people I've met and shared with over the years. I cherish these things. And I must say, food and fellowship go hand in hand (not that I have to really say that, but it's as true as it is obvious). Like sharing homemade baked goods or good recipes. I must say that I love being told about new recipes- I love finding them, trying them out, and sharing them with others. It makes me so happy.
See Also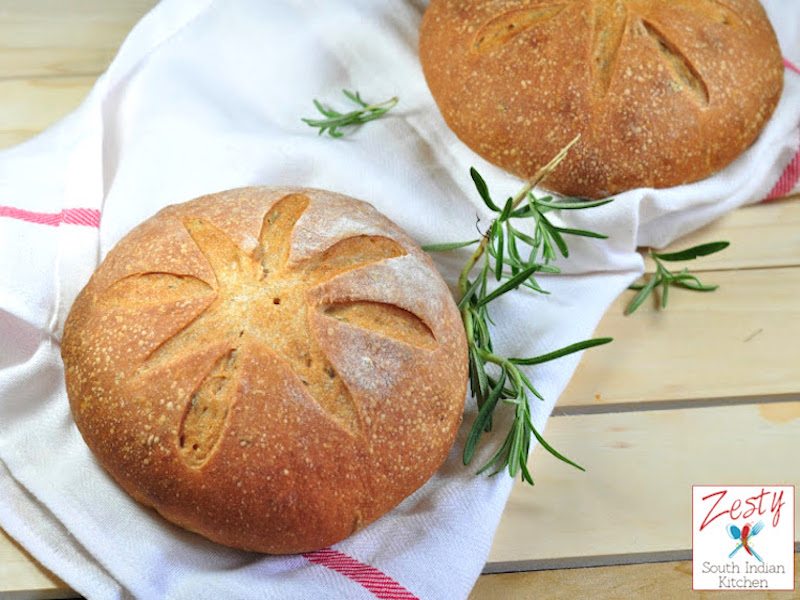 Because a friend shared this recipe with me, and a cookbook shared it with her, I've decided to share it with you. This is the easiest, most delicious bread recipe you could ever imagine. It is so low-maintenance that you can't even begin to list reasons why you shouldn't make it. You put in a little work, it makes magic. And you eat it, day after day after day. What a nice relationship. Yes, relationship. One has been established between myself and this recipe- and the result. Maybe it's the way my house smells while the bread is rising and then cooking? Or cutting a slice right when it comes out of the oven? Or spreading peanut butter and jam on top for breakfast or a small snack? I don't know. It's wonderful. I'm super fond of it and it's worth sharing for so many reasons.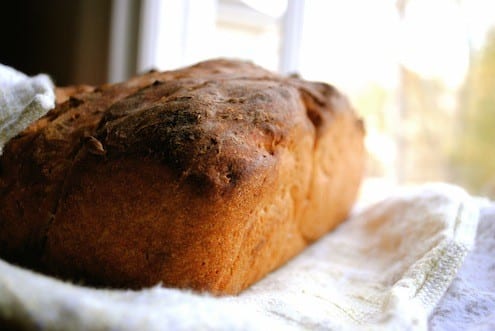 Super Easy Everyday Bread
Probably the easiest bread recipe you will ever try!
Author:
Katherine Ingui, adapted from Jennifer Reese
Ingredients
vegetable oil, for greasing
1 tsp. instant yeast
3½ cups whey from making yogurt (you can use water as well) at room temperature
5½ cups all-purpose flour
1¾ cups whole-wheat flour
⅓ cup flaxseeds (or whatever seeds you have- I like sunflower and flax mixed)
4 tsp. kosher salt
Instructions
Oil the inside of two 9 x 5 in. metal loaf pans.
In a large bowl, mix yeast, liquid, flours, seeds, and salt. Scrap dough into pans.
Drape with a clean, damp dish towel and let rise for about 2 hours.
Preheat oven to 450 degrees F and bake for 30 minutes.
Remove bread from pans, return to oven and bake directly on racks (to brown the outer crust). The bread is done when it is rich in color and sounds hollow when tapped. I usually allow 15 minutes.
Let it cool before slicing (I never get to this point- it's the best when right out of the oven, alone or with some butter or jam).
Notes
You can store loaves in a paper bag for up to a week. For longer storage, wrap tightly and freeze.
Katherine Ingui
Katherine Ingui is a photographer, an art educator, and a lover of healthy and adventurous food, in her home or on the road. A devout supporter of creativity in the everyday, she appreciates the glorification of what we all essentially crave: food.