Essensia Restaurant – The Pure Essence of Taste in Miami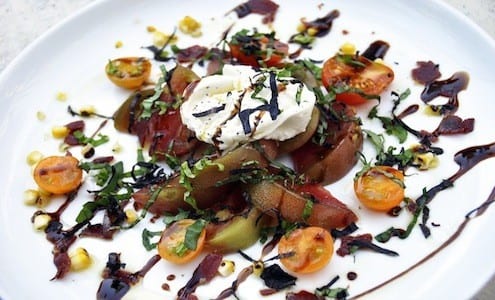 Brenda Benoit is impressed with the cooking at Essensia in Miami Beach.
By Brenda Benoit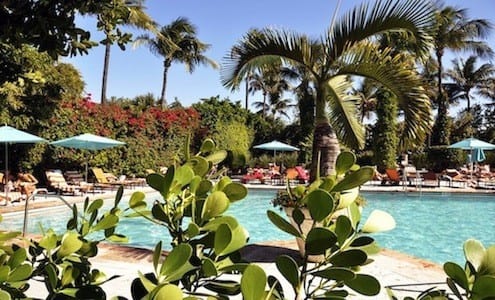 A friend of mine, Eleanor Hoh, invited me to share a meal with her at The Palms Hotel in Miami Beach. The restaurant, called Essensia, was situated at the edge of a lush, tropical garden facing a pool where guests were working on their tans.
Chef Julie Frans, Director of Culinary Concepts, welcomed us warmly and took the time to explain the origins of her menu. Chef Frans, who hails from San Diego in California, has a "farm-to-table" approach that ensures that most of the ingredients come from local farms that really care about what they produce.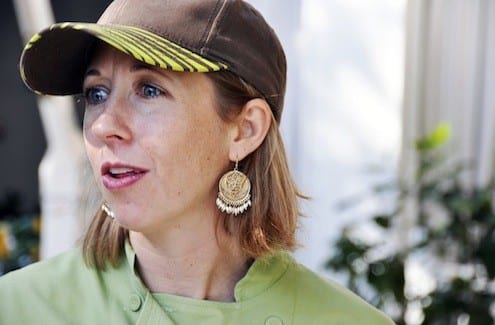 Essensia Restaurant is all about using high quality organic, natural and local Florida  ingredients to prepare their dishes. The food was really good-looking, so pretty that I was hesitant to destroy them with my fork!
The Tri-Colored Citrus Salad was nature on a plate: Dates, Marcona Almonds, Shaved Parmesan, frisée Salad in a Spanish Sherry Vinaigrette. Each component was very fresh and the salad was crowned with a stunning orange flower which just served to enhance the beauty of this luscious mélange of ingredients.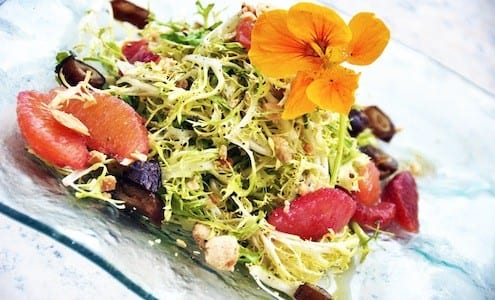 Their salad menu is extensive, all made from seasonal herbs, greens and fruits from the Miami area. I got to taste the Burrata and Heirloom Tomatoes salad and the Kataifi wrapped goat cheese salad and both were exquisite, Kataifi being a Middle Eastern pastry made from shredded phyllo dough.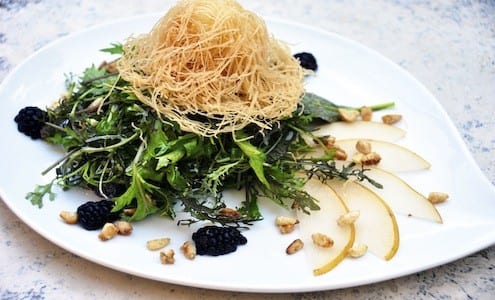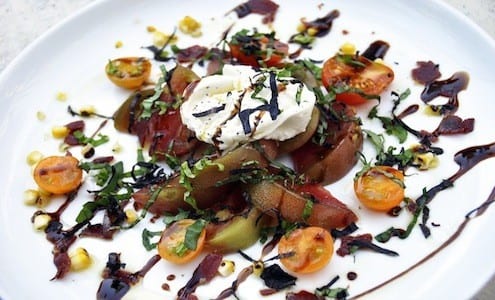 It was a nice touch to see that the menu included the names of the Miami farms where the ingredients for the salads came from like Paradise Farms and Teena's Pride.
The Lavender Thyme Grilled Rack of Lamb was gorgeous and was served with Pistachio Mint Yogurt, finished with Juniper Berry Balsamic, Israeli Couscous with Fire Roasted Red Peppers and Eggplant. I cannot praise this dish enough: the lamb was tender and rare, the yogurt sauce creamy and succulent. I loved the couscous salad, so much so that I rushed to the supermarket afterwards to get some couscous and try to replicate this at home to share with my kids.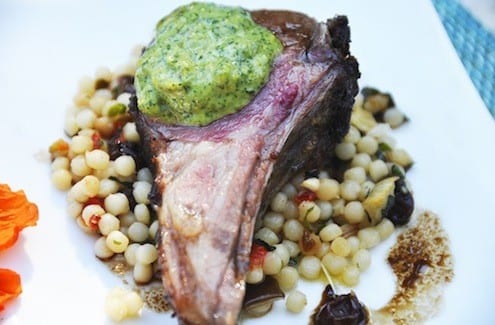 The Local Grass Fed Beef Short Ribs were served with Fig Ancho Chile Chocolate Demi and so soft and tender that it practically melted in the mouth like butter, each morsel traveling gently down the throat, making all at the table smile with delight.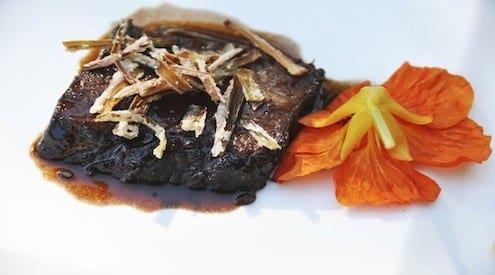 I was disappointed with the Macademia Crusted Grouper. It was pretty to look at but the fish was too dry and the sauce that came with it, too sweet.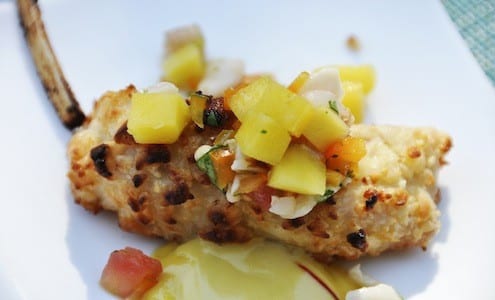 The Bittersweet Chocolate Pudding was practically a chocolate bomb, each bite an explosion of pure chocolate flavor that hit every corner of the mouth, the blow softened just a bit by the sweet strawberries that topped the pudding. I was not too thrilled with the Summer Plum Crisp, it was on the plain side and tasted more like a fancy breakfast cereal. The Chocolate Lollipops on the other hand were just spectacular, a flawless dessert: pretty chocolate balls, dipped again in a chocolate coating and suspended on a stick, resembling a lollie.
See Also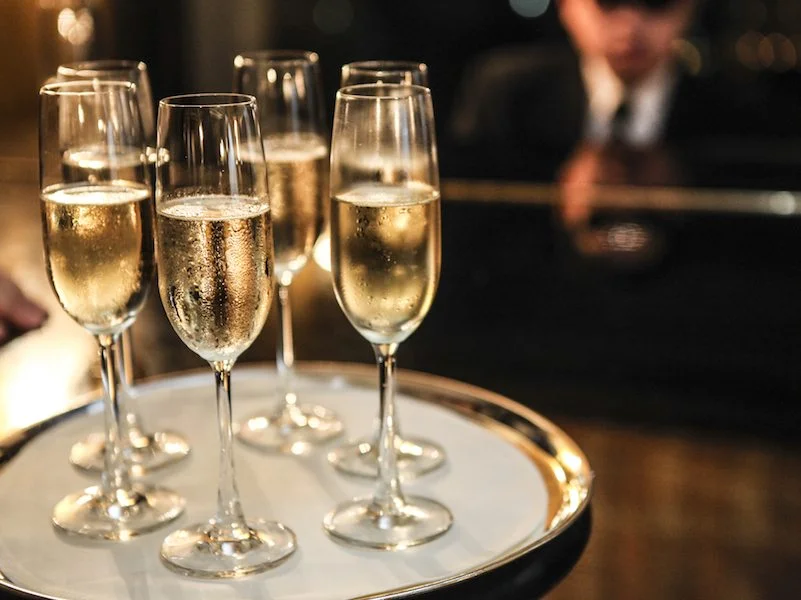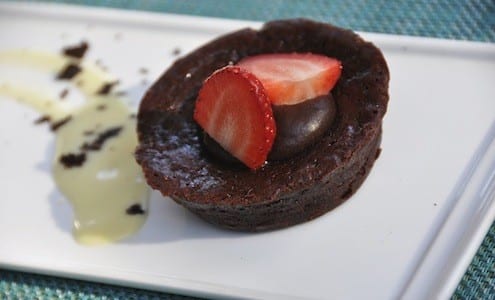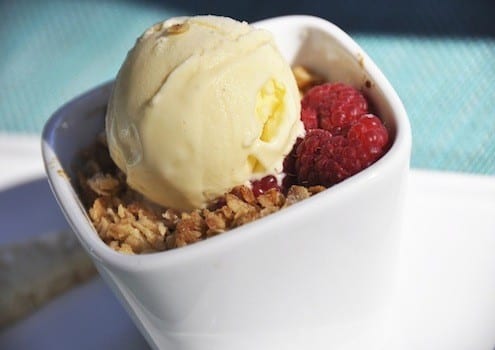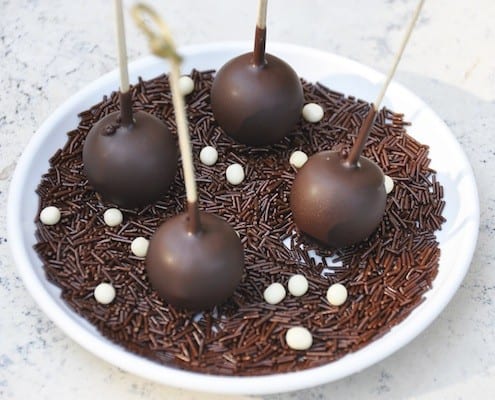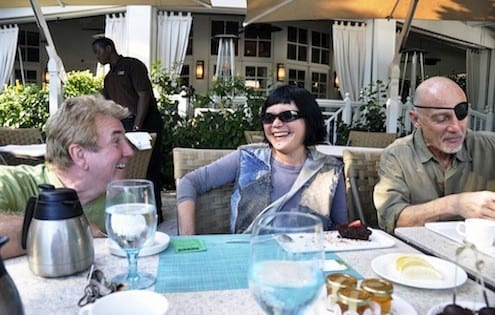 The Kid's menu, for children 10 years and younger, is also geared towards healthful items like all natural Angus Hamburgers and Beef Hot Dogs served with a side of fruit and French fries. Spaghetti with Ground Turkey and Teriyaki Salmon Filet are featured among other things. The special standout dish is the Breaded Natural Chicken Tenders: Ranch Dressing, Choice of Mashed Potatoes or Yams, Steamed Broccoli with a Cheesy Sauce. These Chicken Tenders are special because 20% of the proceeds from this dish are donated to Common Threads , a charity that teaches low-income children to prepare wholesome and affordable meals.
The cuisine here is indeed "food for thought": it made me think again about the importance of using ingredients produced locally instead of importing items that can be obtained right here in Miami. The service was friendly, warm and speedy. The staff, knowledgeable about the menu and the prices reasonable for the high-quality of food you get.
Essensia has an Organic Chef's Garden that is located on the premises. This is just one of several green initiatives at the hotel. The garden is overseen by Chef Julie Frans and the herbs and fresh greens are used in many of the recipes.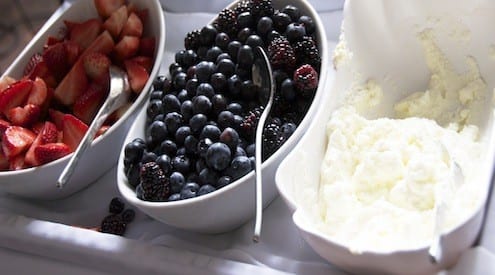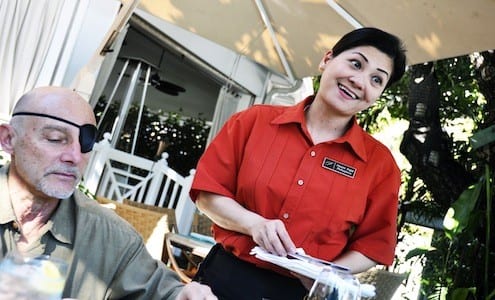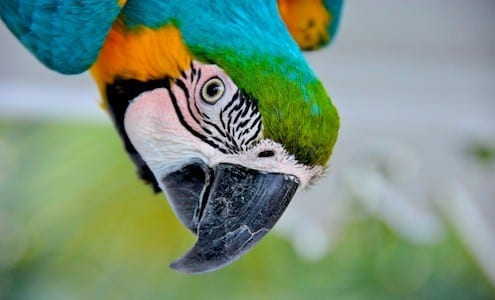 Essensia Restaurant is not an ordinary eatery but an experience that involves healthy and delicious food… all this in a beautiful, relaxing atmosphere amid swaying palms and ocean breezes. It features a 65-seat indoor dining room plus al fresco seating under the covered terrace and poolside deck….Eating here was like dining in paradise.
I give it 5 Stars because the dishes look great and are imbued with Chef Frans' personal touch. Her love of food can be tasted in the dishes and made us want to come back for more.
Essensia Restaurant




3025 Collins Avenue
Inside The Palms Hotel
Miami Beach, FL 33140
Website
Brenda Benoit
Brenda Benoit was born in the city of St. George's in Grenada and grew up in Caracas, Venezuela. She has been living in Miami for over 20 years, loves to cook, eat and to try new restaurants & cuisines - always with her camera as a companion. She's a dedicated cookbook collector and is in the process of writing one of her own.