From latte art to coffee smoothies, check out delicious things happening in the world of coffee.
Walking down the streets of NYC I get a whiff of something that I knew would make my day. Following my nose, with the all too familiar coffee smell drifting down 33rd street  I danced down the streets until I reached the open doors to the Javits center. The Coffee Fest was town! If you haven't heard of the Coffee Fest, it is an event that serves the Coffee Industry by bring industry professionals together three times a year across the country. Allowing you to meet hundreds of people that love to have a good time from across the world and have a great taste for coffee. I knew it was going to be the perfect opportunity to discover what was going on in the coffee world.
We were ready to experience and taste many new product samples, watch the exciting Open World Latte Art and Best Express Competition. We were even ecstatic to learn something new in class workshop such as how to get the best out of your coffee from a dark roast to a blonde. There was coffee galore, we didn't go too long without a sweet delicious beverage handed to us. By the end of the event I was struggling to hold in my coffee jitters.
Besides straight cups off coffee, this event showcased the best of tea and pastries,to.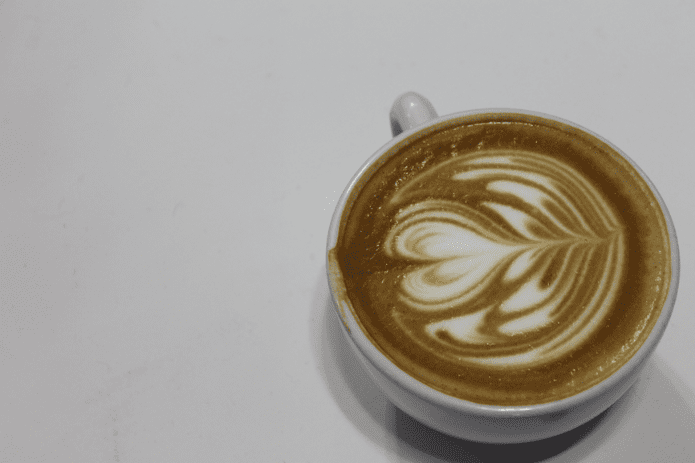 Being a newbie at the Coffee Fest I was lucky enough to bump into Steven Lim who was the reigning Champion last Latte Art Competition at the Oregon Convention Center on Oct. 25 in Portland. He has been working on his latte skills for 5 years in his small apartment. Last October he had his first chance to making it to the 3rd round, which are the finals and he ended up winning. He loves competing and say that there is no magic trick to Latte art except practice.
He hopes to keep his title as champion this time around, but the competition is tough and full of talented people. He is honored to be competing for the title against people who have come from far and wide, such as Korea, Japan, China and any many other places from around the world.
I was curious on what basis the judges decide which latte is more qualified to compete in the next round. Lim helped me out a little by describing the criteria that comes with Latte Art World Competition Open. Each contender has three mins to create a free style Art latte; meaning they can choose their own cup and design. One point is given to the contender that finishes their latte first and rest of the criteria is symmetry, aesthetics, beauty, balance, color, fusion and difficulty. The crowd gets so excited when the lattes are shown that you can hear a roar of oohs and ahhs. Steven Lim invites all competitors for some good old competitive fun to the next Latte Art Competition with Coffee Fest in Dallas Texas, June.
Here are four of the finest coffee trends that I discovered that you must try:
1) KUXTAL Coffee and Tea
Imported coffee beans from a family farm in Antigua Guatemala, roasted in Texas, this family business has a great eye when it comes to coffee and tea. They even created The Mayan Seed Coffee which they believe will be the next top hit in the coffee industry. Being that it had no caffeine I couldn't get enough, instead of leaving a bitterness in my mouth there was this sense of unexpected sweetness; pair it with half & half and there will be magic in your mouth.
kuxtalcoffee@gmail.com
I was so shock that I had never heard of them before because they had so many different flavors, ranging from coffee flavor to fruity ones. The KonaMocha being my favorite, it had such an airiness about it that you would never guess it was a powder. They have a broad variety of great flavors such as Ja'Mocha, Chocolate Mint Chip, Cocoa'cino and many more makes me reconsider Starbucks Frappuccinos. Within the business you can see the passion and sense of creativity to generate healthy products that deliver unique inspired taste sensations.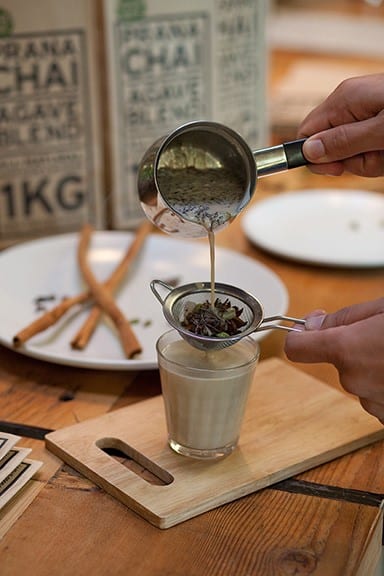 This great chai distributor began to develop the masala tea after they fell in love with
their travels in India. Hand-crafted by café owners to provide an authentic Chai experience, making it fresh but also not compromising the fact that we all have places to go and need our teas fast. The members of the team I spoke with had so much knowledge of the product it was very insightful and refreshing. The product has beauty in how simplistic it is, using fresh sources of spices from many parts of the world such as India, Sri Lanka and Guatemala. They blend spices with tea and honey, to bring together the rich natural flavors. All the ingredients are natural, it's an honest product and I am just waiting for them to bag my tea product and send it on its cheery way to me. I can't wait to have Prana Chai latte in my warm cozy home, and it's not just me that loves it, in Chicago is was voted the #1 product in Coffee Fest!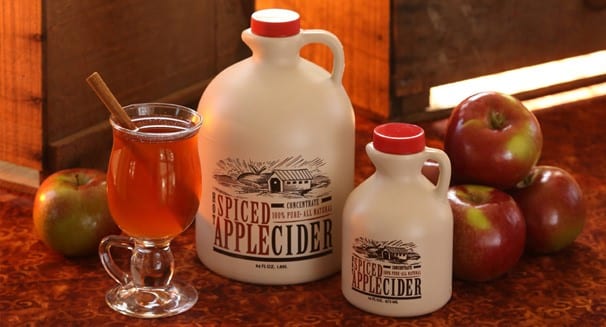 Finally one of my ultimate favorites, for those that like neither coffee nor tea, we have the best warm cider I have probably ever tasted in my life. I think I went to their booth about four times, I couldn't get enough besides their lovely personalities, and they have been making a simple concentrate of simple apple goodness for about 25 years. Just apples, boiled down and mixed with a traditional blend of spices to complement the magnificent flavor.
http://www.mountaincider.com/our-cider