Bang Up to the Elephant! is Denver's newest restaurant boasting bright and refreshing island foods that will transport your tastebuds to the Caribbean even in the midst of a Colorado winter.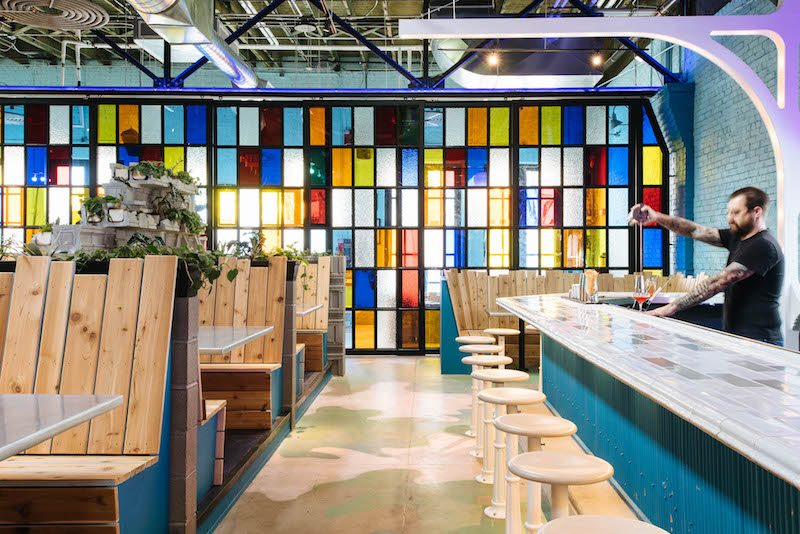 Image by Ryan Dearth
Restaurateur and artist Kevin Delk, along with Executive Chef Travis Messervey, have brought the flavors of the Caribbean to Denver at their new spot Bang Up to the Elephant!. The quirky restaurant fits right in with the musical, gritty streets of the Capitol Hill neighborhood that we love so much.
And what better time for a spot with a colorful island vibe to open? While Denver's winters might be considered mild compared to the surrounding mountains, we love the reprieve from the below-freezing temps that the Caribbean cuisines of Bang Up to the Elephant! provide. If summer is feeling too far away, this restaurant has your back. From breakfast to dinner, you can eat like you would on one of the islands before you step back out into the cold, but this time with a new pep in your step. Described as Calypso cuisine, they are serving "Caribbean-beach-shack fare" with a touch of punk rock thrown in. With tastes of cuisines from Africa to China, the Caribbean and the Southern U.S., Bang Up to the Elephant! serves up some of our favorite flavors that are perfectly warming complete with sips of their tropical cocktails.
A few of their signature dishes include "Bake and Shark," named after the traditional dish invented by a street food vendor on Maracas Beach on the island of Trinidad that features sustainable seafood options, such as catfish, kingfish or ray, served between fried bread with chadon beni sauce, slaw, sliced tomato and pineapple and "Pimento-Smoked Jerk," with chicken or house-made veggie proteins, slow-smoked just as it's done in Jamaica, over pimento wood.
So what does one order on a snowy Denver evening when you're pining for spring? Owner Kevin Delk suggests a steaming cup of their corn soup with roasted tomatoes and salsa verde, followed up by a vegetarian jackfruit roti filled with curry and rice.
Perhaps the foods that most intriguing to us at this new spot are the Calypso-style breakfast items. If you're looking for a traditional island breakfast, Kevin recommends the Curried Chana and Aloo. It's truly as cozy as it sounds, made with chickpeas and potatoes stewed in a spicy curry and served with steamed rice, pickled red fresnos, and an egg. Devour it with a side of coconut bread and you're officially living the island life.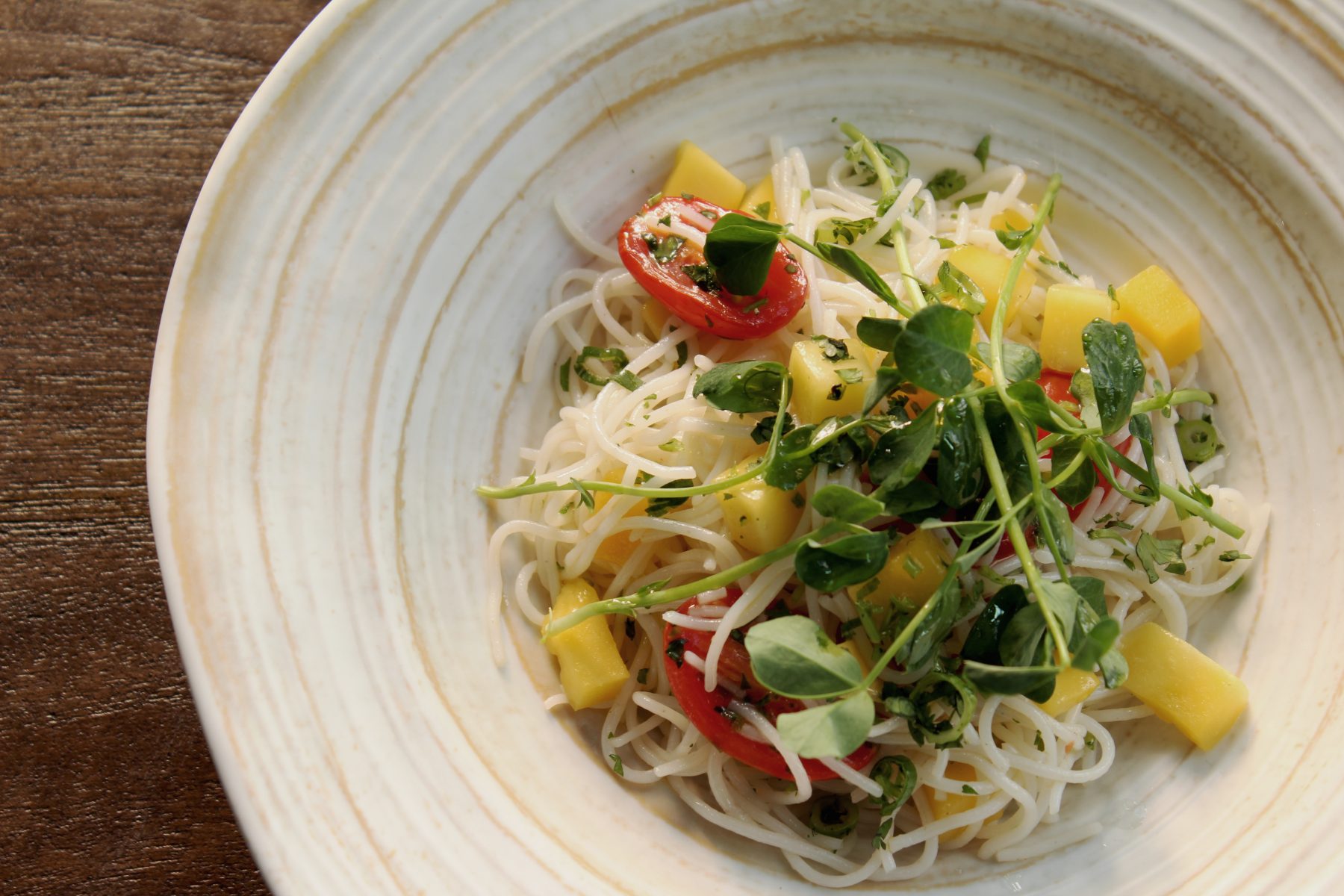 In case all of these unique ingredients and dishes are starting to sound too confusing and unusual to keep up, the menu is here to help. At the bottom of each menu sits a food and cocktail glossary to make choosing easy. It explains words and ingredeints and even gives a tidbit of background on island foods. It makes something so far away seem very down to earth.
Kevin comments, "We're here to feed not just the belly, but also the mind! We know we have some unusual foods and drinks on the menu, and it's important that we share our insight to not only educate the curious and hungry minds, but also to provide that wonderful strength you can only obtain from knowledge".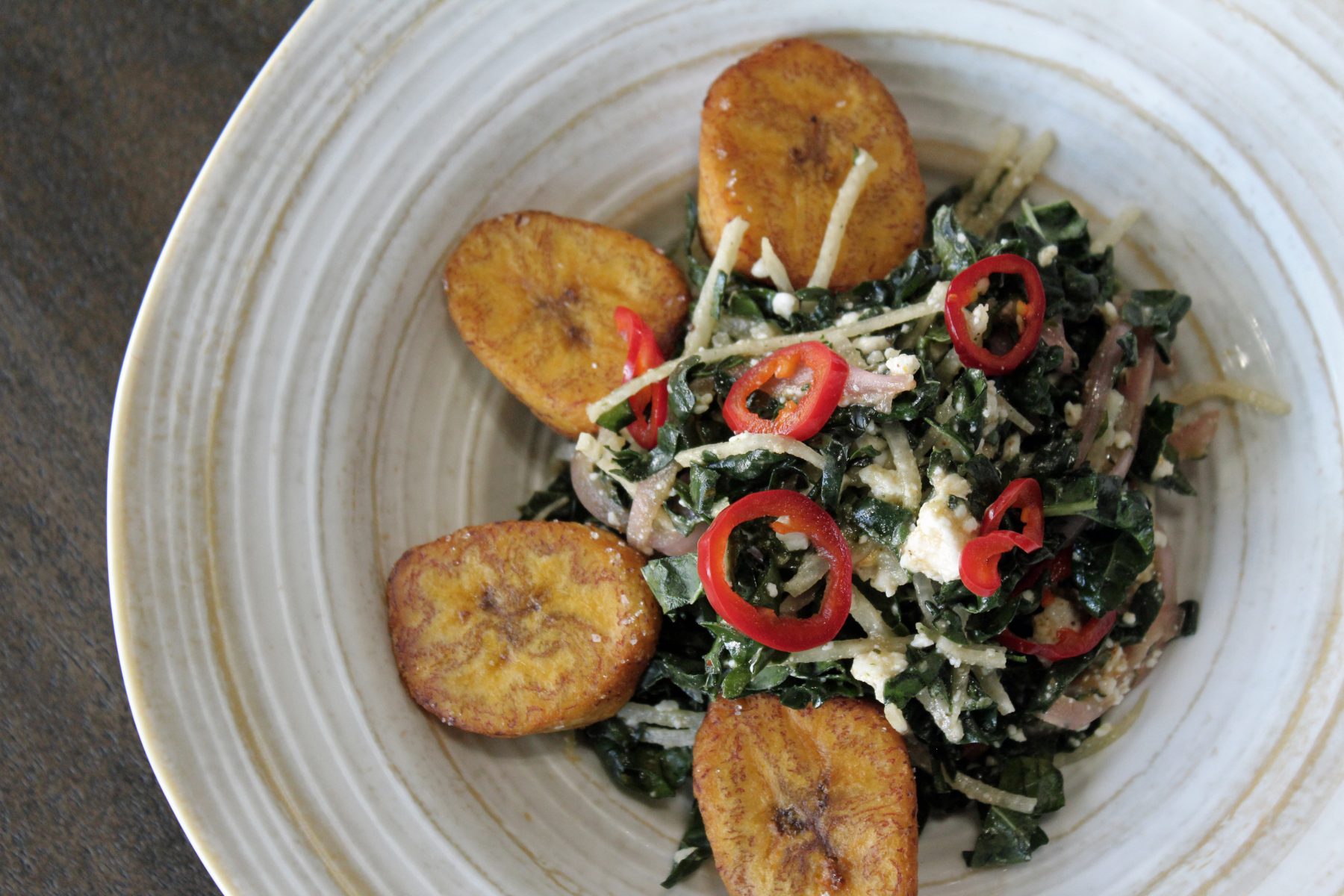 Perhaps our favorite feature of this new eatery, next to their boastings of live music and entertainment, we love their walk-up window. Capitol Hill is an active part of town, a place where we often find ourselves strolling between meetings, hangouts or shops. The idea that we can do that, but with a warm chicory coffee or tea and a soursop donut in hand is sublime.
So take a break from winter and get a taste of the Caribbean by way of Denver.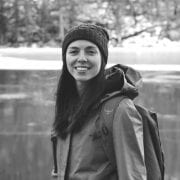 Annelise McAuliffe
Mandatory family outings to the Detroit farmers' market and nightly home-cooked meals cultivated Annelise's respect and curiosity for food. A graduate of The Culinary Institute of America, she spends her free time in New York City recipe testing, eating breakfast all day, and dreaming up international culinary adventures.