Elegant Ricotta French Toast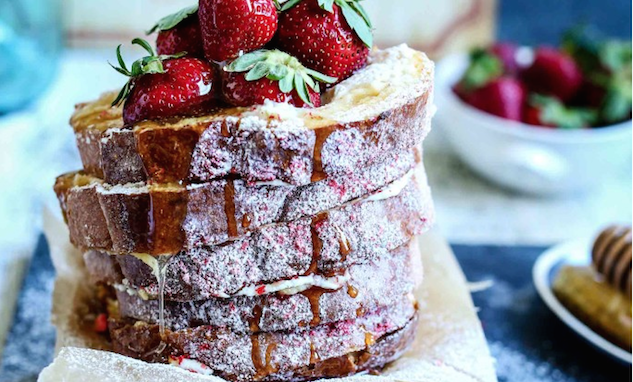 Easy enough to throw together for brunch, but decadent enough for dessert, this soaked and baked French toast is great with all of the season's fruit.
By Paritha Wannawanit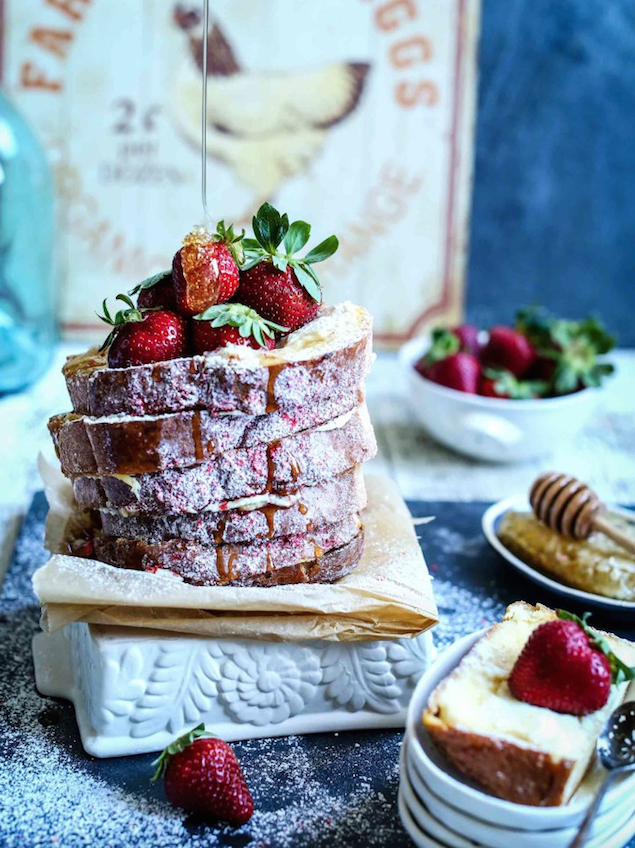 Sometimes we just want to make a very special dessert (or brunch) for someone, in my case, my mom-in-law (MIL), but we have no time to spend for an elaborated dessert. So, I make this 'Ricotta French Toast.' It's pretty enough for any special day and you can serve it with ANY seasonal fruit in your area,and it's super quick & easy. Present these french toasts on any table and you will
surely see a happy face.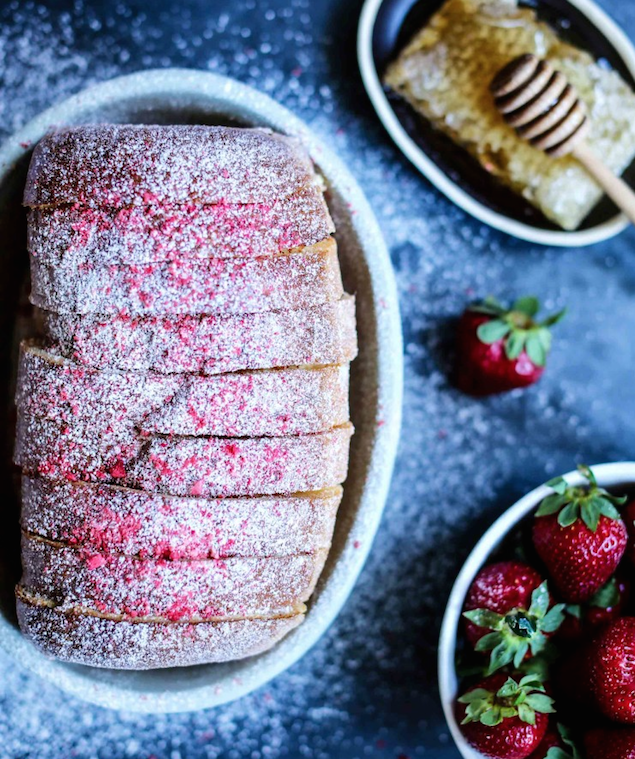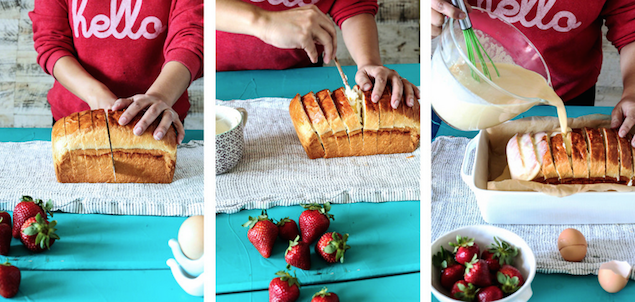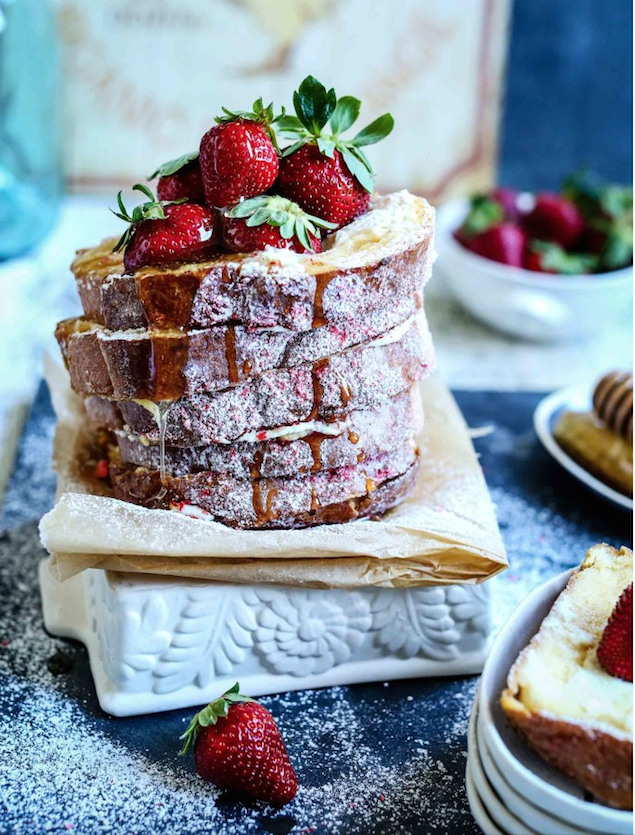 Looking for more delicious ways to use your ricotta? Try this recipe for a homemade version and crostini appetizers.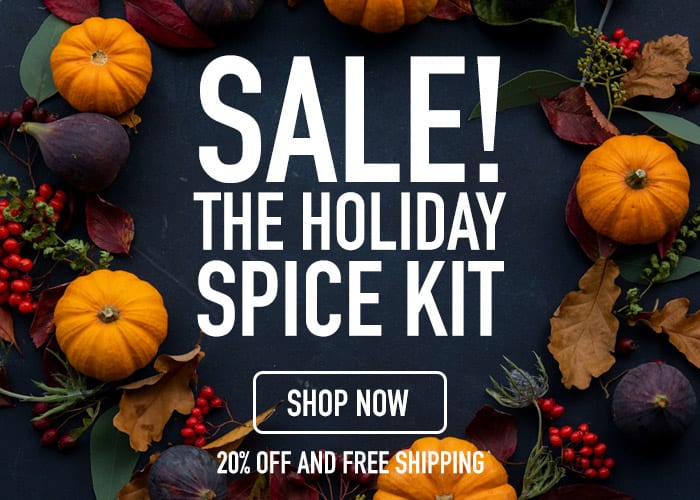 Find the recipe for milk loaf here.
Elegant Ricotta French Toast
Easy enough to throw together for brunch, but decadent enough for dessert, this soaked and baked French toast is great with all of the season's fruit.
Author:
Paritha Wannawanit
Recipe Type:
Breakfast, Dessert
Ingredients
1 loaf of (milk) bread (see link above for Milk Bread recipe from Two Red Bowl)
200g. (7 ounces) ricotta cheese
2tbsp. sweetened condensed milk
4eggs
1+1/2cupsevaporated milk (or whole milk)
1teaspoon vanilla
a handful of freeze dried Strawberries, powdered in a blender
powdered sugar,as needed
fresh strawberries,as needed
honey,as needed
Instructions
Preheat the oven to 325F. Mix ricotta+1tbsp. sweetened condensed milk; set aside.
Beat eggs, milk, vanilla and 1tbsp. sweetened condensed milk; set aside
Cut a loaf to 8-10slices, but do not cut it through (see pic).Spread ricotta mixture on
the bread,and pour the egg mixture over it. Let the loaf absorbs all/most of the liquid,
after about 30 minutes, rotate the loaf halfway.
I pour the rest of liquid out, though you don't need to. Bake in the oven for 30-40
minutes. Let cool slightly and sprinkle with powdered sugar & freeze dried
Strawberries. Serve warm with honey & fresh strawberries. Enjoy
Paritha Wannawanit
A Thai gal in San Francisco, I started the blog to showcase my skills in Food Photography & Food styling and along the way incorporating Asian flavours in most recipes featured in the blog. Follow me on Instagram @circahappy