[adrotate banner="39″]
We are here to help you create a spring-inspired brunch menu centered around the traditional breakfast egg, with everything from sweets to cocktails. Here are ten egg drinks and dishes to confidently put on your brunch menu.
By Annelise McAuliffe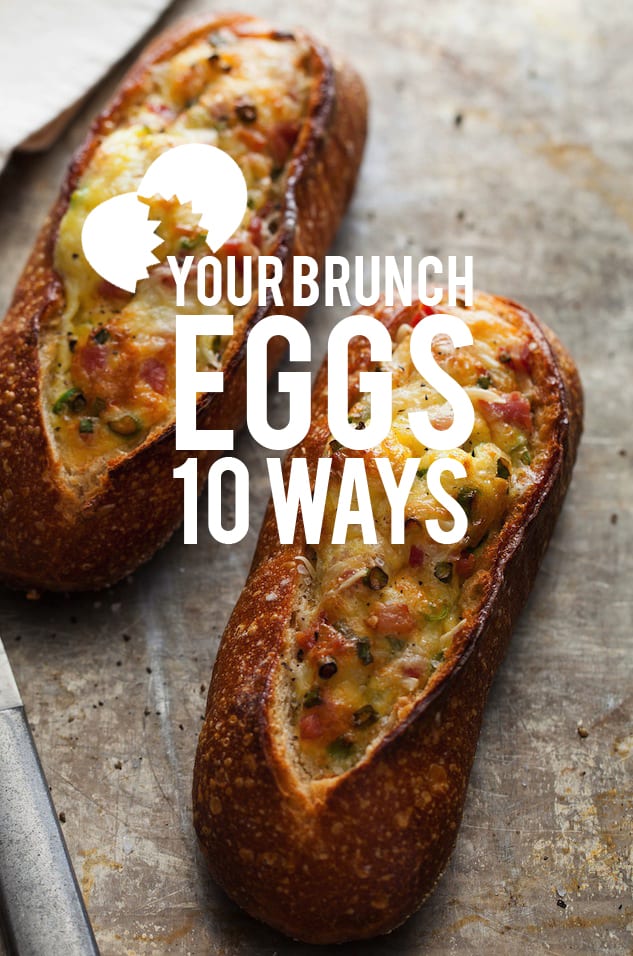 Rich in nutrients, the egg is a great way to start your day. Even if your day happens to begin at noon and in that case our brunch options have you covered. Not only are eggs delicious, but they will keep you from feeling hungry as you dive into your packed schedule. With pasteurized eggs from Safest Choice you can finally get creative with undercooked eggs and forget your worries. Now you too can drink a glass of raw eggs and be as tough and muscled as Rocky Balboa, if that's your style. We are here to help you create a spring-inspired brunch menu centered around the traditional breakfast protein, with everything from sweets to cocktails.
Here are ten egg drinks and dishes to confidently put on your brunch menu.
1. Honey Mango Smoothie
Raw egg yolks lend their golden hue to this beautiful beverage. Rich in beneficial cholesterol and fats, this mango smoothie with coconut and honey will kick-start your midday brunch with a bang. Have no fear, with pasteurized eggs, the raw yolks are good to go. Get the recipe.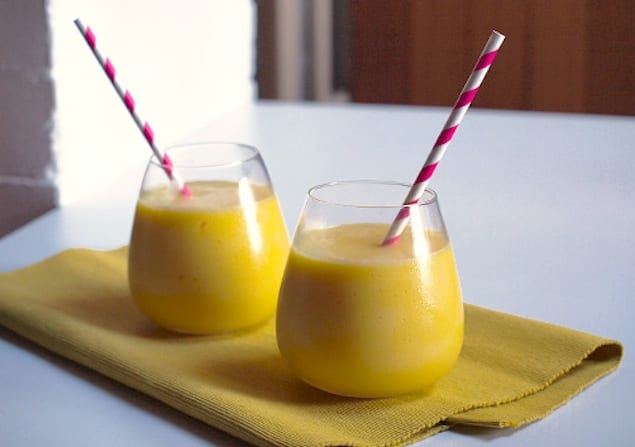 vegieproject.com2. Lemon Bars with Meringue
Sweet and tart, these lemon bars with have you licking your lips at the brunch buffet. After you down your egg yolk smoothie, use the leftover egg whites to whip up a raw meringue, worry free. With a touch of golden color, the meringue with have a crispy outside and a gooey center, just perfect for a morning citrus treat. For added egg flair, serve in empty egg shells. Get the recipe.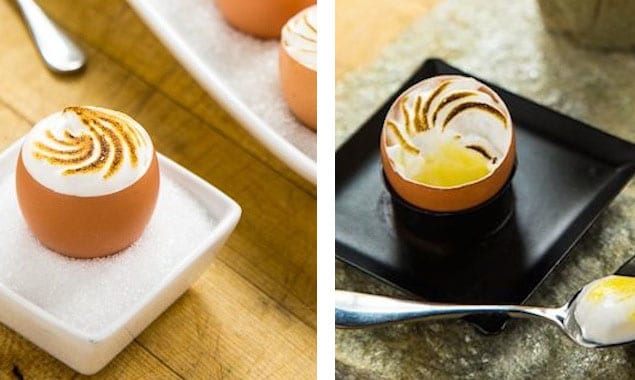 http://utahstyleanddesign.com3. Golden Fizz Cocktail
Forget orange juice, a true adult brunch needs some gin. Whip the raw, pasteurized egg to emulsify and create a frothy, rich beverage with a spritz of seltzer. Get the recipe.
http://australianbartender.com.au4. Caesar Salad with Poached Eggs
Salad for brunch? Wholeheartedly, yes. Eggs do double duty in this delicious breakfast salad as they make an appearance in the dressing, as well. Crunchy croutons and anchovies were not meant to be enjoyed without a broken yolk to coat them. Forget your raw egg woes by whisking the pasteurized alternative into your dressing. Get the recipe.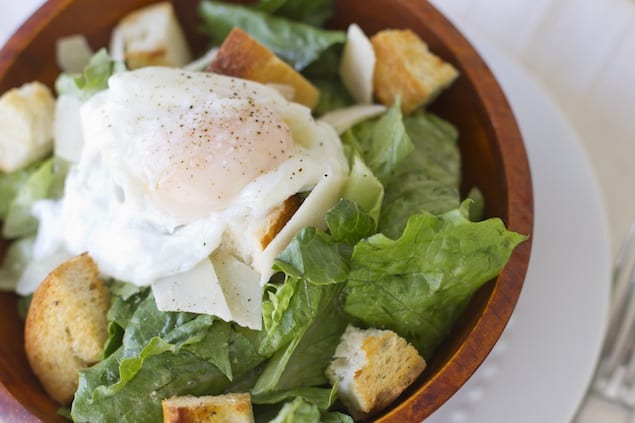 www.daydreamkitchen.com5. Berry Chocolate Mousse
Trust us, chocolate mousse is the best way to showcase fresh berries. Make rich mousse the traditional way with whipped and warmed eggs, except this time use pasteurized ones. This mousse can be beautifully presented in a parfait-style glass with fruit. Get the recipe.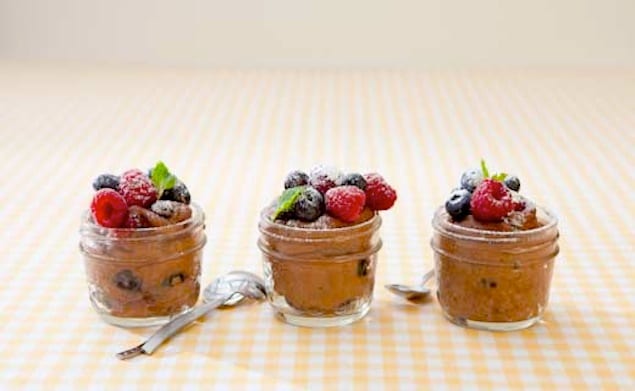 www.epicureselections.com6. Baked Egg Boats
Mini baguettes become the perfect portion size for a crowd of hungry brunch-ers. Or, cut the egg-loaded breads into strips for an easy morning finger food. Whisk the eggs with onions, cheese, and your choice of toppings and let them sizzle in the oven. The smell is heavenly! Get the recipe.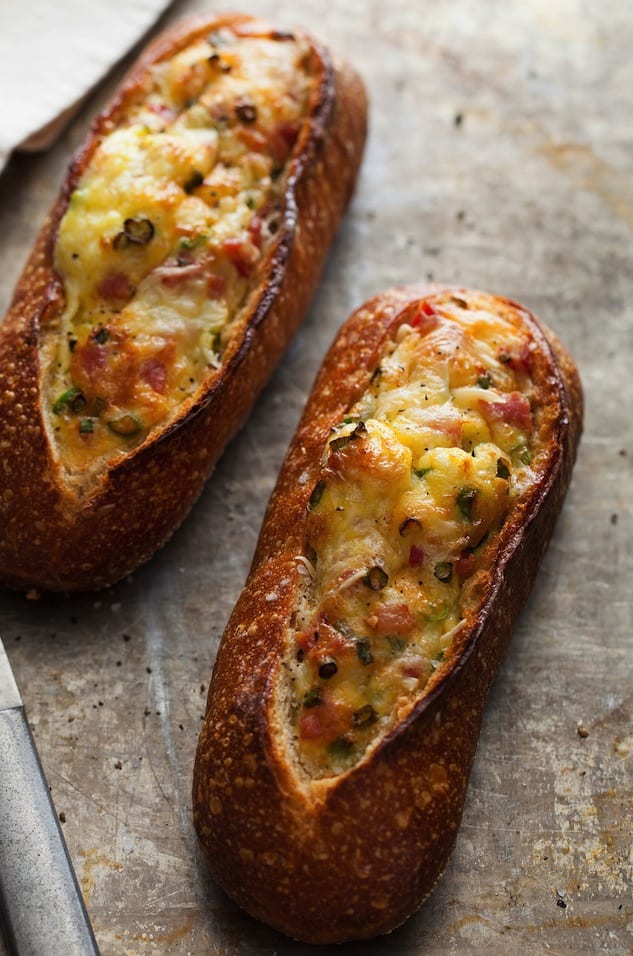 http://www.spoonforkbacon.com7. Cinnamon Egg White Oatmeal
We thought oatmeal on its own was the breakfast superfood, add egg whites to the mix and you're rockin'. At your next brunch, make steel-cut oats as you normally would. At the end of the cooking process incorporate egg whites and cinnamon. Set up a toppings bar with nuts, dried fruits, and maple syrup and you and your guest will be swooning for this simple dish. Get the recipe.
http://www.theslenderstudent.com8. Savory Parmesan and Bacon Bread Pudding
Forget toasting stale bread when you can make a rich, eggy bread pudding. Honestly, everything is better with bacon and eggs, especially when it is paried with broccoli rabe. Get the recipe.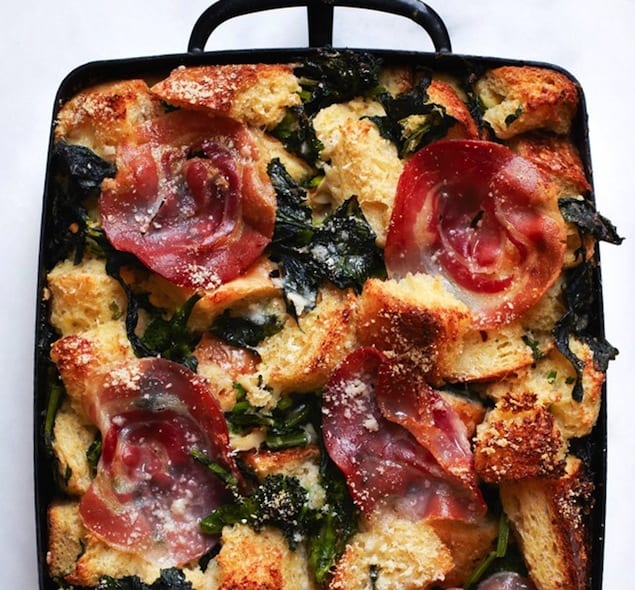 https://honestcooking.com9. Mixed Berry Waffles
Creating crispy, golden waffles loaded with flavor requires eggs, especially the yolks. With a hint of cocoa powder and fresh or frozen berries, you have the power to create the perfect vessel for yogurt, syrup and whipped cream. Your brunch appetite with thank you. Get the recipe.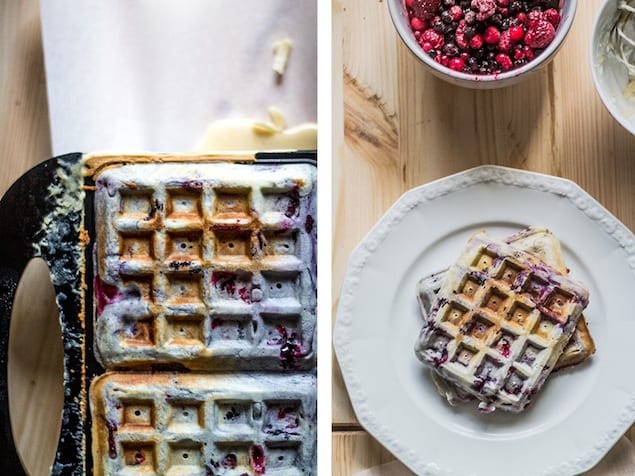 10. Eggs Benedict Asparagus Sandwich
Go ahead, douse your english muffin sandwich with extra hollandaise, we won't tell and neither will the pasteurized eggs you used to play it safe. With prosciutto, asparagus, and poached eggs we guarantee it will be messy, but we also promise it to be a filling and fulfilling brunch option. Get the recipe.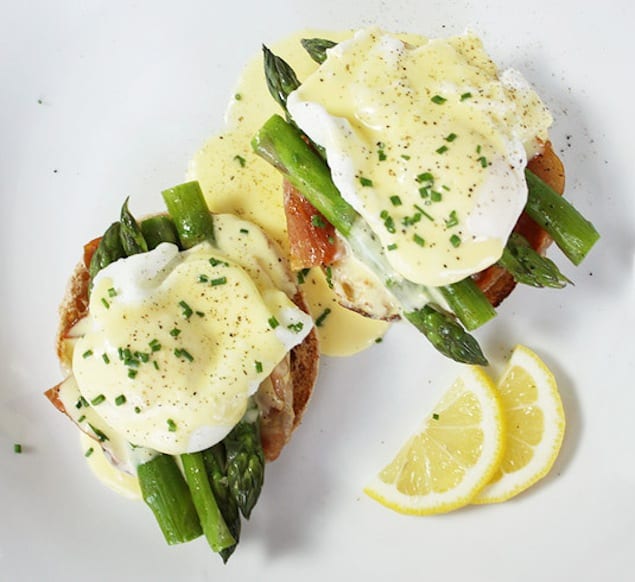 http://foodnouveau.com[adrotate banner="38″]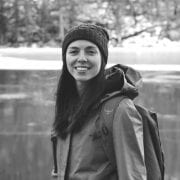 Annelise McAuliffe
Mandatory family outings to the Detroit farmers' market and nightly home-cooked meals cultivated Annelise's respect and curiosity for food. A graduate of The Culinary Institute of America, she spends her free time in New York City recipe testing, eating breakfast all day, and dreaming up international culinary adventures.