Partner Post: The Florida Keys is home to five districts, each with their own personality and attractions that make visitors feel like they are a world away.
Known for its fresh fish and clear waters, here's what you should be eating and doing in the fishing capital, Islamorada.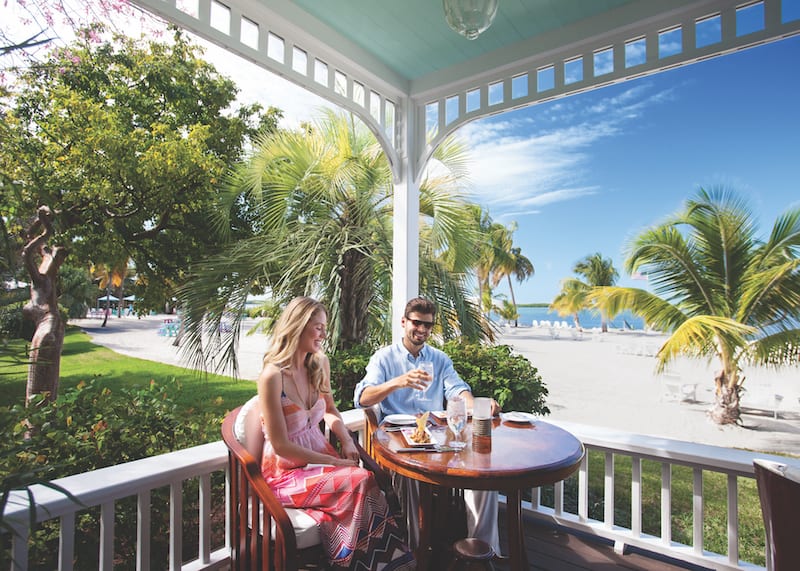 Born and raised in New York, Chef Michael Ledwith began his culinary training in some of the best restaurants of the Big Apple. His next career adventure took him to the Caribbean where he learned to respect and beautifully cook seafood. Upon returning to the States, he created a name for himself in Central Florida, but longed for island life full of fresh fish.
Today, Chef Michael runs a restaurant, aptly named Chef Michael's, in Islamorada. Situated between the saltwater wilderness of Everglades National Park and the deep blue waters of the Florida Strait is Islamorada, made up of six islands: Plantation Key, Windley Key, Upper Matecumbe Key, Lower Matecumbe Key and the offshore islands of Indian Key and Lignumvitae Key.
As a chef who knows his way around the restaurants and activities of the islands, Chef Michael gave us the lowdown on what to see, eat, and do in Islamorada. Where saltwater fly fishing and sport fishing was pioneered and hailed as the fishing capital of the world, it is no wonder why Michael Ledwith chose to settle in this district of the Florida Keys. Whether a hardcore fisherman or on a relaxing vacation, Islamorada has water fun, including diving, for each kind of tourist.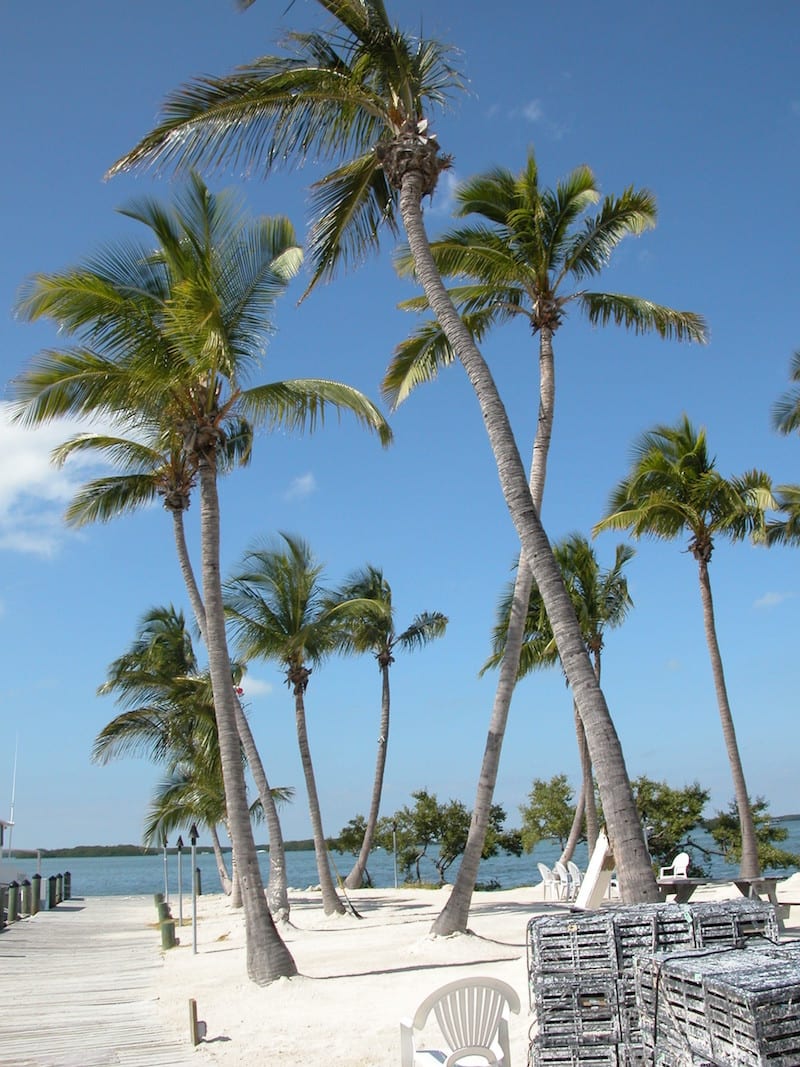 Shutterstock
"It's all about the water here!", exclaims Michael as he talks about his perfect day in Islamorada. On one side, visitors can experience the Gulf of Mexico, Florida Bay and The Everglades. And to the left take in the Atlantic and the beautiful reef. Spend a day paddle boarding or learning how to spearfish, then find a comfy seat at one of many waterfront spots and enjoy a sunset. According to Michael, the best sunset spots have live music nightly and great drinks while you take it all in. Islamorada will remind you of an approachable small town, but with so much to do and see. "It's so small that we don't even have a stop light."
Islamorada's cuisine is known by its fresh-from-the-dock seafood mixed with ethnic flavors, fun tiki bars, dockside fish houses, and gourmet beachfront cafes. At Chef Michael's, they are excited to always feature a fresh catch that changes daily.
While it may be the fishing capital, Michael admits that serving locally caught seafood can be difficult on a large scale. But for tourists looking for the best local catches and chefs with a passion for fine seafood, relationships are key. "Our supply cannot come close to the demand, so creating relationships with local fish houses, captains and others helps us to provide local, fresh seafood," says Chef Michael. On a visit to Islamorada, head to restaurants where the locals go and where the chefs have relationships with the charter boat captains.
If it's your first time to the islands, Chef Michael recommends heading out on a local charter boat for the day and catching your own dinner. It doesn't get more fresh than that! Many restaurants offer "Hook and Cook" and will gladly prepare the fish brought in to your liking.
Besides casually elegant dining at Chef Michael's, our fish-loving guide recommends a meal at OO-Tray for a more modern twist on Islamorada cuisine. Wahoo fish wontons, lobster tempura, and mussels in a coconut curry sauce are just some of the sea caught items that dot the menu. Besides the daily catch, visitors can also have a bite of the "Land" featuring bone marrow, Filipino pork belly, or Cornish game hen with pineapple chimichurri.
Shutterstock
When in Islamorada, be sure to try something that is hard to find anywhere else. For Chef Michael, that is the locally spear caught hogfish. Over the years, Chef and his team have prepared the fish hundreds of different ways, but when it comes down to it, cooking it simply is always his favorite. Try an easy preparation, like his Adriatic hogfish recipe, click here, that lets the fish's fresh, clean flavors shine.