Rosh Hashanah, or the Jewish New Year is a time for reflection on the past, looking forward to new beginnings, and in true Jewish form, eating. As with most holidays, Rosh Hashanah dinners contain traditional foods that in this case represent our hopes for the year ahead.
By Leora Novick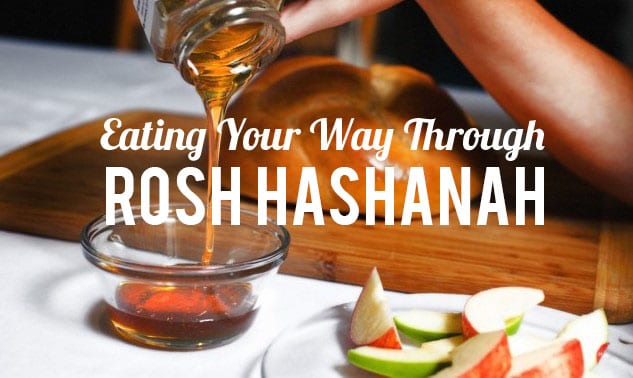 Here are seven traditional foods for the New Year and their meanings:
Round Challah with Raisins
You don't have to be Jewish to love Challah. This chewy, egg based bread is traditionally served over Friday night dinner in a long braided shape. On Rosh Hashanah however the braided dough is then twisted into a circle to represent the cyclical nature of the year. Raisins are also added as a sweet taste to represent a sweet new year ahead.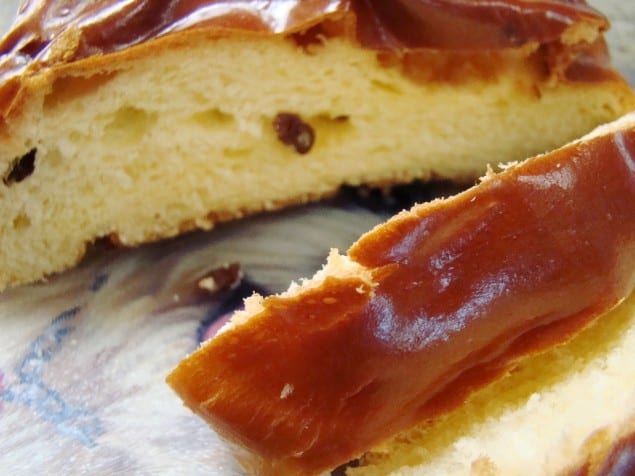 Apples and Honey
Dipping an apple into honey is more than just a delicious snack at the Rosh Hashanah dinner table. During biblical times apples were considered to have medicinal and healing properties, while honey was considered a sign of wealth. Greeting the Jewish New Year with a healthy and wealthy ritual starts the year off on a hopeful and sweet note.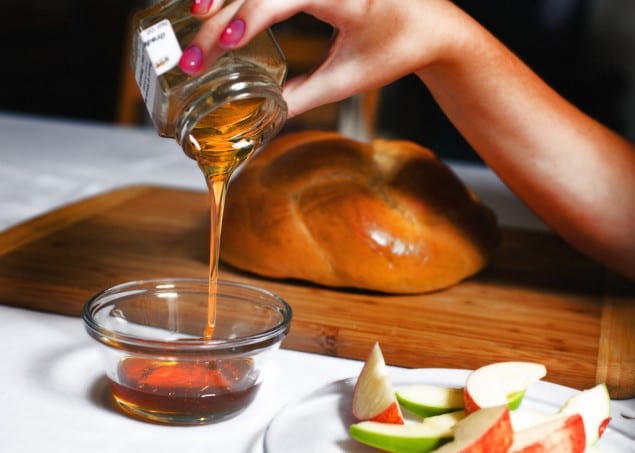 Photo via Robert Couse-Baker
Pomegranates
According to myth, pomegranates have 613 seeds, the exact same number as the list of mitzvoth, or good deeds found in the bible. By eating a pomegranate we are acknowledging this fact and hoping that our kind actions in the New Year number as many as the seeds we eat.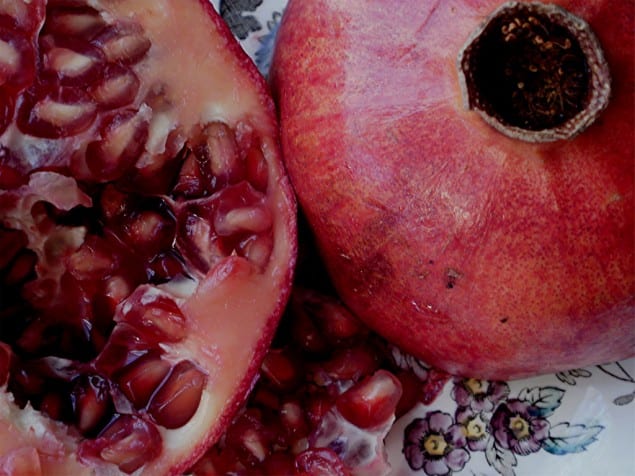 Photo via Maure Briggs-Carrington
Fish Head
Literally translated Rosh Hashanah means "the head of the year." To pay homage to this fresh new start, a fish head is placed on the dinner table, eyeballs and all. The head is a literal reference to the New Year, while the fish represents fertility. Brave diners can eat from the head, while the more squeamish guests can just observe.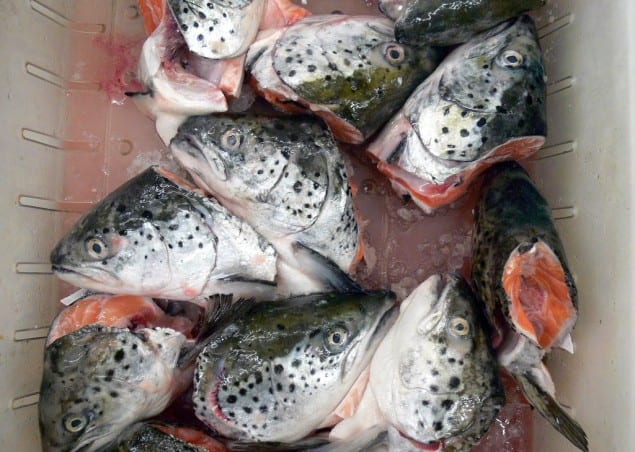 Photo via Steve Browne and John Verkleir
New Fruit
Continuing with the theme of a new start, Rosh Hashanah is a time to try a new fruit, giving thanks that we are alive and well for this new year. A new fruit technically should be a seasonal fruit that you have not eaten from this year.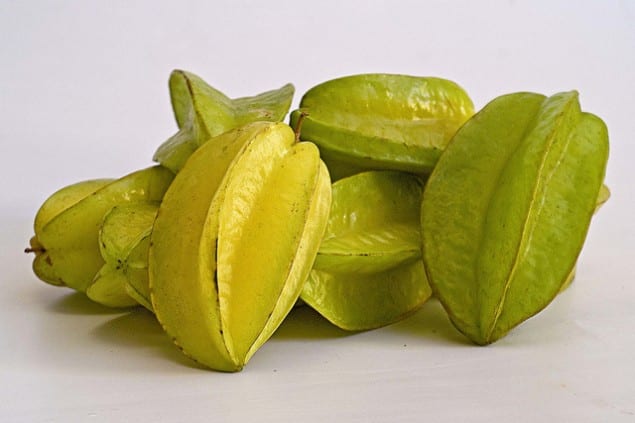 Photo via Hafiz Issadeen
Dates
In addition to holding a place among the seven species, dates are another reminder of the cycle of life and particularly, agriculture. Dates are in season during fall, so they could qualify as a new fruit as well.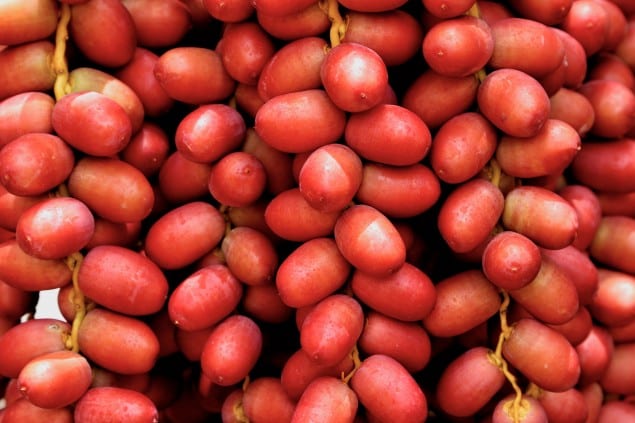 Photo via David James
Honey Cake
The predominant theme of the New Year is starting on a sweet note. To continue that throughout the meal, dessert usually will include honey cake, filled with spices and sweet honey to make sure the meal both starts and end with a sweet taste, for a sweet New Year.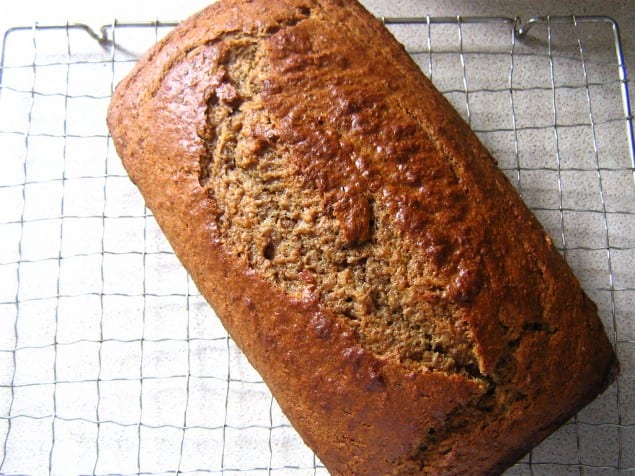 Photo via Christa
Leora Novick
Leora is a travel journalist and the founder of Persephone Social, a hospitality focused social media agency based in NYC.