Known for its pizza, ceviche and spirits, Rome's Madre feels like a calm, earthy haven amidst the city.
Entering Madre can give you quite a pleasant surprise. Don't be confused with its address because it is indeed located in the former convent of the Dominican nuns inside the gates of the Pontifical University of St. Thomas Aquinas and beside the Church of Saints Domenic and Sixtus (Santi Domenico e Sisto) at Largo Angelicum 1. It's a very beautiful terrace with colors splashed everywhere and plants 360 degrees around. In the architectural layout of Rome, you wouldn't expect to find yourself in a little garden haven like this. It's a contrast to what you see in the city. It breathes freshness, elegance, jollity and coziness all rolled in one place. Over everything, the charming ambience embraces you with warmth.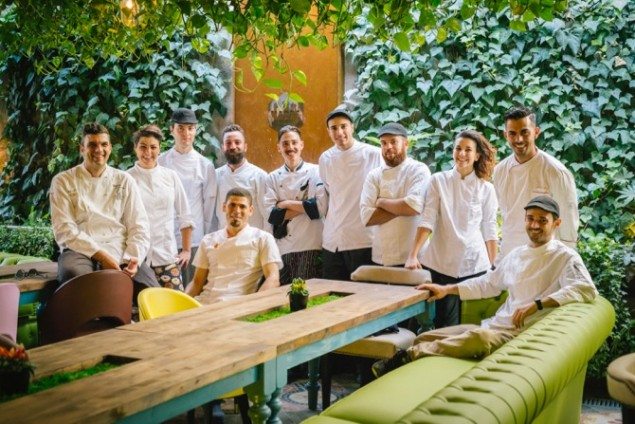 Madre is such a simple name for a restaurant with a big chef name behind it. Riccardo di Giacinto is a Michelin-starred young and talented chef who runs the kitchen of the newly opened restaurant that specializes in Italian and South American dishes with a selection of cocktails by mixologists Emanuele Carlà and Cristiano Bronzini. Being a part of the 5-star Roma Luxus Hotel, it is open daily from 7 AM until 2 AM where they serve breakfast, lunch, dinner and cocktails.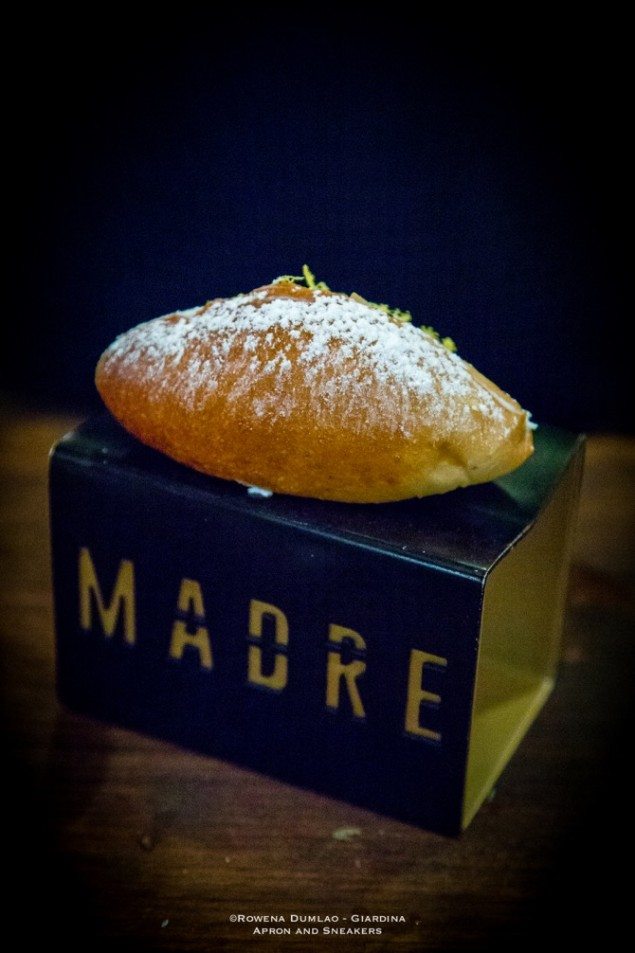 Madre translates simply to "mother" in English. Why the name Madre? It's a beautiful name to give to a restaurant and from its polysemy, the interpretations are equally fitting. Because the restaurant uses lievito madre (sourdough starter) in their recipes, because it is inside the former convent of the Dominican nuns and because of its binding connection to Mother Earth.
Madre is the chefs second creation along with his wife, Ramona Anello and another partner, Luca Colapietro. In contrast to his first restaurant, Madre is a place where you can completely relax and enjoy the food in a casual-chic ambience. Under his auspices in the kitchen of Madre is another young and talented chef Andrea Sacerdoti while the pastry menu is realized by Antonella Mascolo, also of Ristorante All'Oro.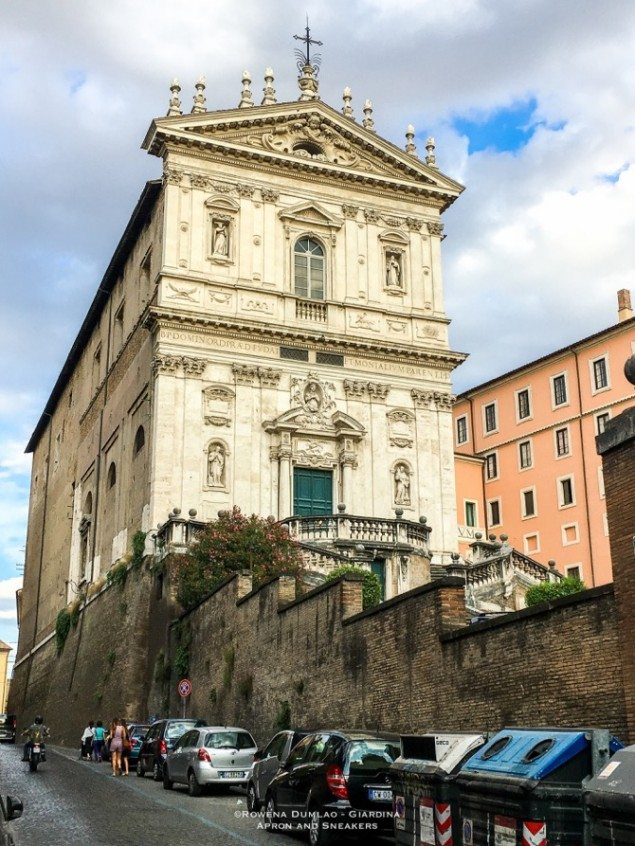 Pizza, ceviche and spirits. These are what Madre stands for. Being a big lover of ceviche, it was one of the things that lured me to the restaurant. This Peruvian seafood dish only calls for very fresh fish because it is prepared raw then left to sit in citrus juices with some fresh spices and herbs. Go for the classic then experiment with the other variants of vegan (mango, green apple, watermelon and avocado), shrimp, tuna, or mixed seafood.
Having a menu with popular South American dishes, it's a great place to indulge in tortillas, Patanegra de Bellota, gambas all'ajillo, churros con salsa al dulce d leche. For a particular grilling experience, try the Parrilla y Sal selection (grilled and salt), their grilled dishes where a mini charcoal grill is placed on the table to cook the meat while the fish is cooked on a plate made of salt.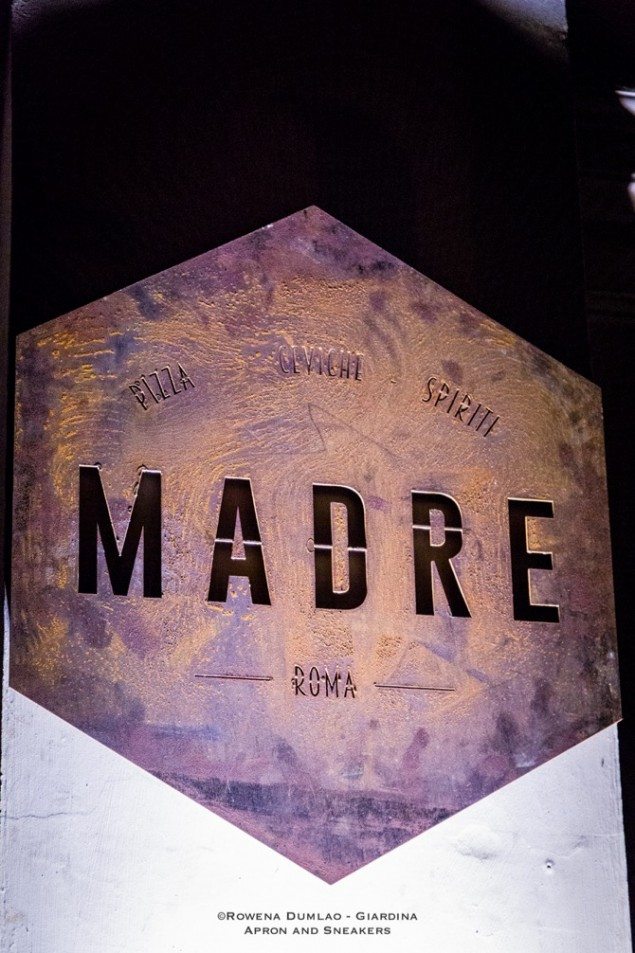 Of course you can't pass up the Italian part of the menu which are the exciting combinations of pizza, maritozzi (both salty and sweet) and tiramisù served in a pot. Chef Riccardo di Giacinto's pizzas and maritozzi are brilliant ways to enjoy the classic Italian combinations with original twists of his own.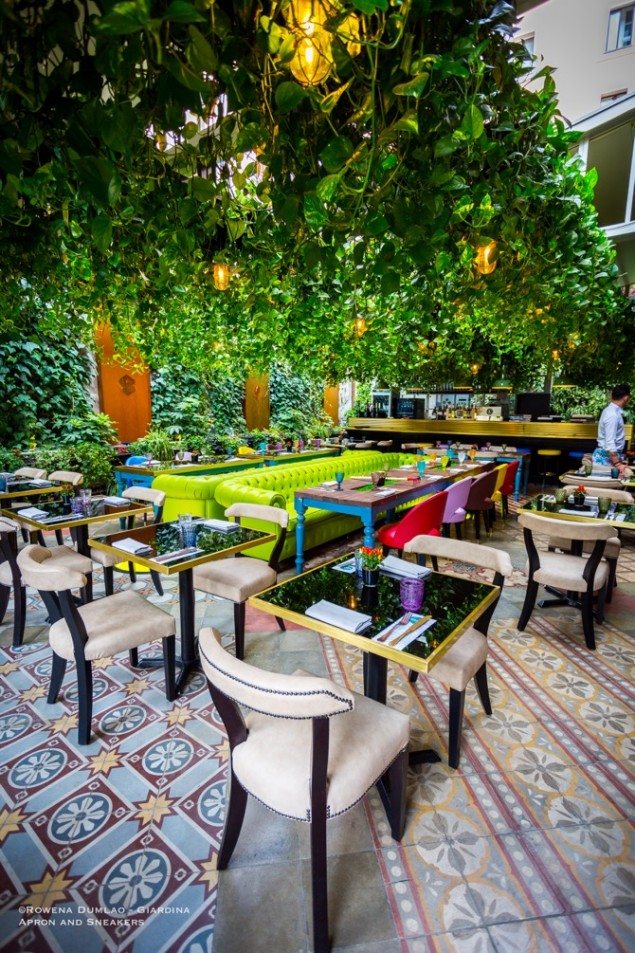 MADRE
Largo Angelicum, 1
00184 Rome, Italy
Tel: +39 06 6789046
Email: info@madreroma.com
Open: 07:00 to 02:00
Rowena Dumlao Giardina
Rowena Dumlao - Giardina is the author and photographer of Apron and Sneakers and The Chosen Table. Besides her blog, she's also a recipe developer and a travel writer for other food and travel sites.