Eating in Marblehead, MA – Fried Haddock and Lobster Rolls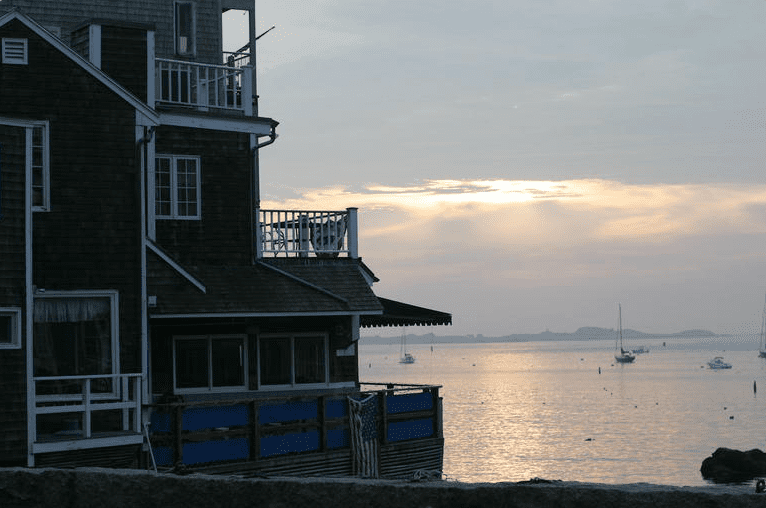 Marblehead is simply a weekend trip for most visitors, but if you look deeper, you'll find hidden treasures buried within its less-assuming nooks and crannies – just come hungry, curious and ready to eat.
By Marissa Sertich
After we've battled nor'easters, shoveled the sidewalks and shed our winter coats, Massachusetts transforms into a summer, coastal wonderland, causing us to forget those blustery days.  Marblehead, just sixteen miles from Boston, is the ideal backdrop for cruising the harbor, walks on the beach and a killer lobster roll.
First settled in 1629, Marblehead offers both history and great seafood. Pursue historic headstones at Burial Hill, founded in 1638 (and setting for such cinema greats like… Hocus Pocus), or make your way to Abbot Hall, where the widely reproduced Spirit of '76 painting is housed. (Side note: if you're driving through Marblehead, leave your SUV at home.  The old, twisty streets were meant for horses (or Segways), rather than cars, so if you're unfamiliar with the area, map our your route to avoid getting lost in a maze of one-ways.)
If the beach is more your flavor, strap on your swankiest whale belt and salmon colored polo.  While the majority of Marblehead residents resemble relatives of Thurston Howell, III, the local watering hole, The Barnacle, attracts visitors from all walks of life and still offers an ocean view. Clam Chowder (or shall I say, "chowda"?) is a guaranteed option at all of the local restaurants, but The Barnacle's baked haddock au gratin or selection of fresh fried seafood (haddock, shrimp, scallops or clams) is consistently stellar.
Although instinct might tell you to head to the shoreline, the real prizewinner for Marblehead seafood is the unassuming Muffin Shop on the inland Washington Street. While the Muffin Shop does, in fact, have muffins, it is their lunch menu that's worth the visit.  The shop is a crowded mess of un-adorned tables and well-intentioned high school employees.  All the locals seem to know each other as they shout "hello" from across tables.  Outside, a friendly looking "cockapoodle," or  "labradooble," or some other doodle designer breed of dog is typically tied to the outside bench and everyone seems to know its name.  But the magic of the Muffin Shop is not in the décor, service, or doodle – it is in the lobster roll.  While their egg salad sandwich is highly noted, it is the lobster roll (that contains at least a pound of whole lobster and is perfectly seasoned) that elevates Marblehead seafood to a new level of fortune.  Tender, briny, and delicately coated with mayo, the lobster roll has its customers singing "Do You Know The Muffin Man," all the way home.  Marblehead is simply a weekend trip for most visitors, but if you look deeper, you'll find hidden treasures buried within its less-assuming nooks and crannies – just come hungry, curious and ready to eat.
The Muffin Shop
126 Washington Street
Marblehead, MA 01945
(781) 631-8223
The Barnacle
141 Front Street
Marblehead, MA
(781) 631-4236
Published on June 27 2013
Marissa Sertich
Marissa Sertich Velie is a New York based pastry chef and graduate of the Culinary Institute of America. She passionately documents her adventures of baking and eating her way through the fascinating (and sometimes nutty) underbelly of the American pie. Velie has a Master's degree in Food Studies from NYU.