A new European company, La Belle Assiette, brings talented chefs of all backgrounds into hungry diners homes for a meal they can enjoy without stepping outside.
By Valentina Mariani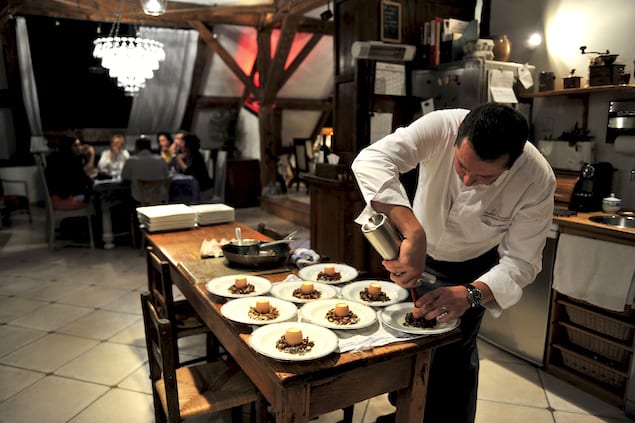 Too lazy or too busy to cook dinner for you and your guests?
The solution is called La Belle Assiette, a booking platform for Chef services, with the mission is to let people rediscover the pleasure of eating a meal at home.
A Chef, comes easily in your kitchen. You can just sit at the table and enjoy the whole evening, and the Chef will take care of everything else: shopping, preparation, service and even cleaning up.
The expertise level (and therefore the price) varies across all the Chefs. Some of them come from Michelin-starred restaurants, others have freshly graduated from the Hospitality Management schools or are simply looking for a career change and the opportunity to dedicate themselves to their passion for cooking.
In regards of prices, its not that expensive. Prices are "per person". They vary depending on the number of people and are decreasing (the more people, the lower the price). Thus, for the same menu, guests can for example book 2 persons for 100 EUR per person, but for 4 people it will come to 60 EUR per person.
The service is operational in many European countries and will come soon into USA.
In the meantime, take a look at a delicious Menu, prepared by Chef Daniel Salvador.