Gothenburg is where all the cool kids hang out. Sure you go to Stockholm for major retail therapy, but if you are sick of fighting the crowds on Gamla Stan, jump on a train to Gothenburg.
By Michelle Tchea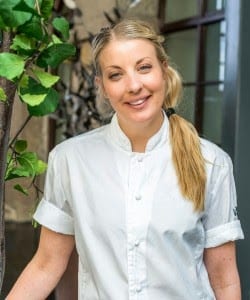 www.restaurangvra.se
Just a short 3 hour train ride away, taking you well and truly into the heart of Sweden sits the second largest city, Gothenburg, affectionately known to locals as Goteborg.
Not to be confused with Goteland, a separate island on the East, Gothenburg is a dreamy city with a big social gathering of younger, hip crowds dotting the city. With new boutiques spanning the Haga district, innovative restaurants from chefs wanting out of the Stockholm culinary wars and pop-up bakeries rivaling surrounding big cities, it's easy to find your own piece of Sweden in Gothenburg.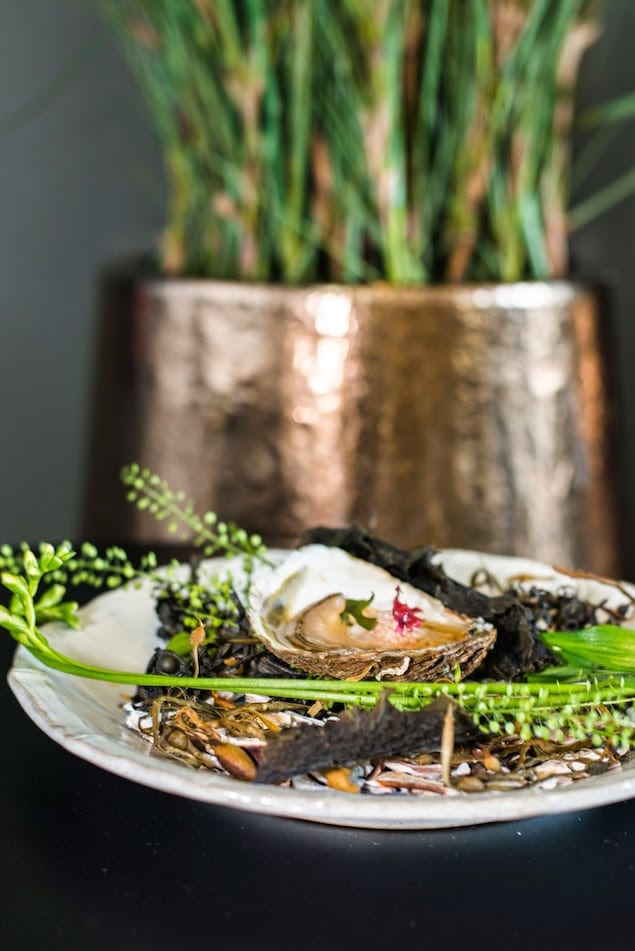 Image: Oysters from vRÅ
For an exclusive recipe of the oysters from Head Chef Frida Ronge, click here
Gothenburg according to Head Chef Frida Ronge of vRÅ, Gothenburg – Clarion Post Hotel
My favourite restaurant in Gothenburg has to be vRÅ. Head Chef Frida Ronge took some time to chit chat with me about her inspirations, kitchen secrets and favourite places around uber-cool Gothenburg. She also shared a delicious recipe fit for even the smallest kitchen in New York City, My Little SoHo Kitchen loves it.
What do you love most about Gothenburg?
FR: Its very close to the sea and the super good quality of fish we have here. Also that my family lives here.
Where would you go for a casual lunch with friends?
FR: I would go to Restaurant Atelier at Hotel Pigalle. www.hotelpigalle.se
Do you have any favorite shops?
FR: At Magasinsgatan: Acne, Emma & Malena & Artilleriet
Favourite places to eat? Late night drinks?
FR: Resturant Bohga, Restaurant Taqos & Tequila, Restaurant Kometen. Bar Toso, Bar Forsén & Öberg, Bar Yaki Da.
Any secrets of Gothenburg for first time visitors?
FR: Rent a bike, "Styr & Ställ", and do a bicycle trip inside the city, and in the summertime to Slottskogen. Visit Feskekörka and by shrimps and have a picnic by the sea close to the Opera house. Visit Röda Sten for an underground party.
What's you philosophy in the kitchen?
FR: Work with seasonal ingredients and add flavors who makes the main ingredient more flavor full. At vRÅ We add flavors from Japan, like spices, wasabi, gari, oils etc. We are not a Japanese Restaurant we are a restaurant who works with flavors and techniques from japan. Japan and Sweden has similar techniques but with different ingredients, that's very interesting for me. We do our own type of food but you can see that Japan comes and visit it.
Be sure to check out Gothenburg for a different Swedish scene and a delicious, exciting food city.
Michelle Tchea
Michelle Tchea is a 4-time bestselling author. Her books include, Building a Perfect Meal, My Little SoHo Kitchen, Signature Dishes (Australia's Best) and Chefs Collective. Her work can be found in other leading luxury travel and food magazines including Travel+Leisure Asia, SMILE, NUVO Magazine and The Telegraph