A deliciously easy sausage pasta recipe. Ideal cooking on a busy weeknight.
By Amber Massey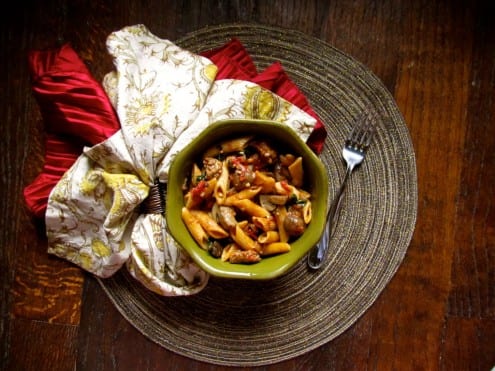 This one is really easy.. throw it all in a skillet and let it cook. The sauce thickens as it cooks and with the addition of the Parm at the end, it thickens up a bit more and perfectly coats the pasta.

Nice & Easy Sausage Pasta
A nice, easy and quick sausage pasta recipe.
Ingredients
13 ounces (about ¾ pound) whole wheat penne pasta (any tube pasta will do)
2 teaspoons olive oil
1 pound sweet Italian turkey sausage, casing removed
1 sweet onion, chopped
4 cloves garlic, minced
1 (14.5 ounce) can fat-free, lower sodium chicken broth
1 teaspoon dried Italian seasoning
¼ teaspoon crushed red pepper flake, more or less for heat
¼ teaspoon kosher salt
1 (14.5 ounce) can fire roasted diced tomatoes
1 (10 ounce) package fresh baby spinach
1 (8 ounce) package whole mushrooms, quartered
½ cup grated Parmesan cheese
Instructions
Bring a large pot of lightly salted water to a boil. Add pasta and cook for 8 to 10 minutes or until al dente; drain and reserve.
In a large skillet heat oil and add onion, garlic, and mushrooms. Cook until garlic is fragrant and onion is transluscent and mushrooms have released some liquid, about 8 minutes. Add sausage; crumble and cook through until no longer pink. Add broth, seasoning and tomatoes with liquid.
Cook over medium heat for 10 minutes to reduce. Add spinach; cover skillet and simmer on reduced heat until spinach has wilted and become tender.
Add pasta to skillet and mix together. Sprinkle with cheese and serve immediately.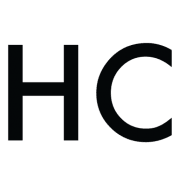 Amber Massey
Amber Massey is a southern-raised, food-loving, registered dietitian focusing on the culinary world of dietetics. Personal chef, author of her blog, Chocolate Broccoli, and accidental lover of food photography, Amber takes pride in healthy recipe development as well as culinary and nutrition instruction through personal and public cooking classes, public speaking, and media outlets. Amber can be seen in print for her nutrition expertise, as well as multiple magazine publications for her culinary creations, including Taste of Home, Healthy Cooking, Simple and Delicious, and Country Women's Magazine.