This easy sangria recipe is strong enough to work fast, but substantial enough that you can drink it all day. It's almost a meal in itself, really.
By Deena Wachtel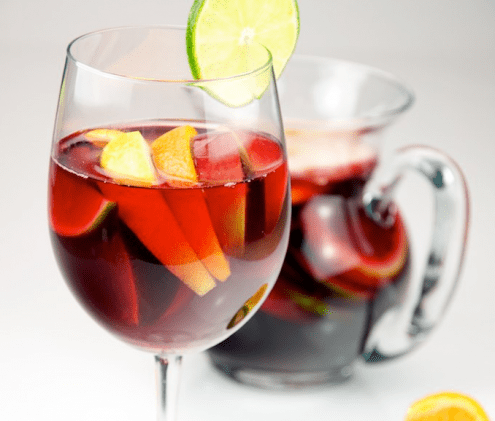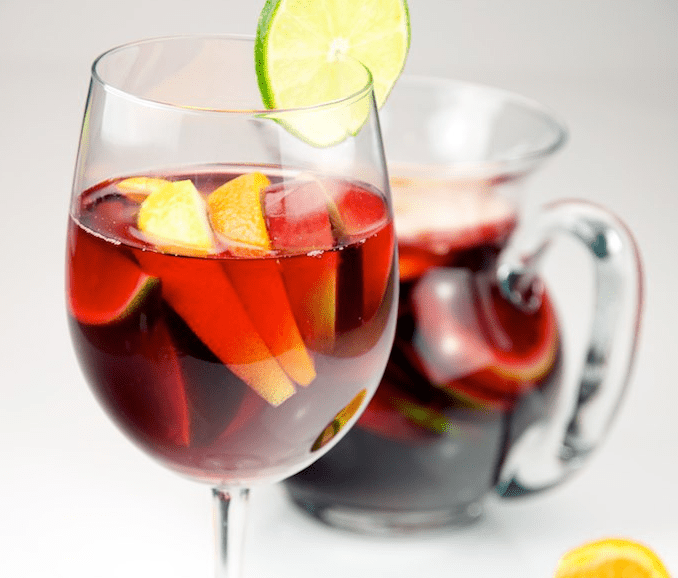 Easy Sangria
This easy sangria recipe is strong enough to work fast, but substantial enough that you can drink it all day. It's almost a meal in itself, really.
Ingredients
1 bottle (quart) fresh squeezed orange juice.
1 bottle triple sec
3 bottles cheap, fruity red wine. I personally like Mark West pinot noir, but really, the cheaper the better here.
2 apples
2 peaches
1 orange
Instructions
In a large punch bowl, pour all of the ingredients in.
Cut apples and peaches into thin slices and add to the liquid.
Slice orange into large rounds and add to the liquid.
Stir to combine.
Serve over ice.
Enjoy!