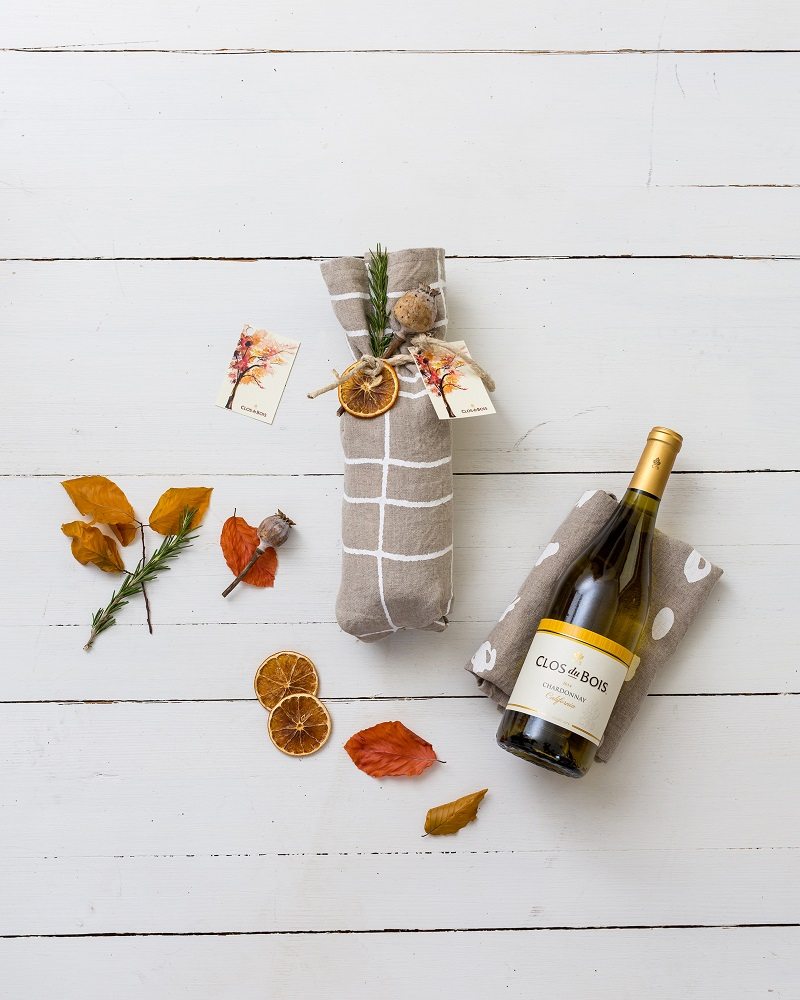 A simple and elegant DIY holiday gift, that wine lovers will adore.
With back to back holiday parties and a never ending  family and friend holiday list,  there is surely a gift you have unresolved. Instead of racking your brain wondering what to buy, and if it is something they would like, try making a gift instead. Putting your energy into creating a gift is more personable and will be more appreciated than a generic gift card which will get lost among  their pile of gifts. Clos du Bois, the elegant French inspired, California made wine, collaborates with creative collective Zion & Sons to share this inexpensive, sweet and simple DIY gift. Treat your loved ones especially the wine loving ones to a gift they can use and cherish for the rest of the year.
With a wide selection of these gorgeous wines made from Sonoma County's finest grapes and crafted using a French technique; choosing a wine to wrap may be the hardest task from this DIY project. Depending on the gift receiver's taste preference, whether it's Clos Du Bois fruit filled white Malvacia Bianca which has the perfect balance of fresh, floral, with crisp fruit like pear and green apple or the inky black ruby red Marlstone wine.This holiday impress your loved one by showing them how creative and thoughtful you are by giving them the gift of Clos Du Bois.
Here is what you do:
Take the gift of wine one step further by wrapping it in a nice tea towel with pretty and natural twine. Tip to secure the wine wrapping, use pins like shown in image to ensure the wine stays in place.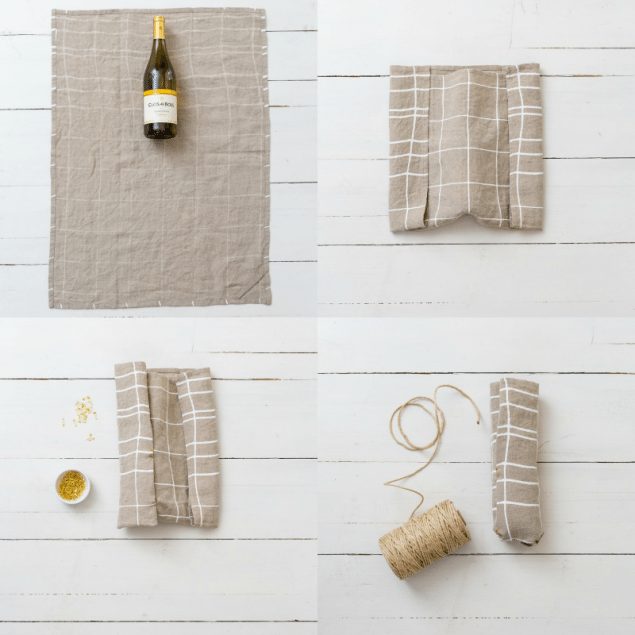 Add seasonal elements like acorns, dried citrus, and herbs with a personalized hang tag.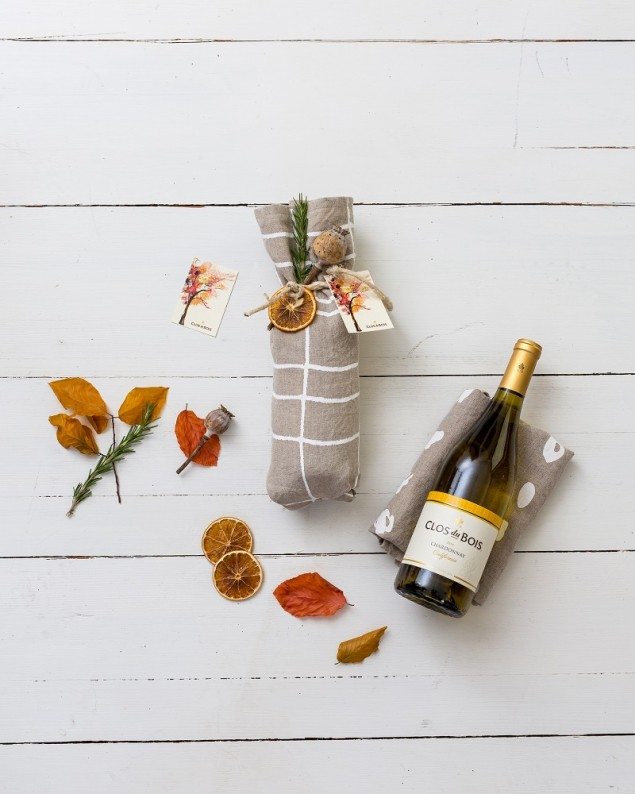 All finished!
With this super simple DIY project not only includes a bottle of affordable wine, but the recipient will have a lasting gift that can be used throughout the busy holiday entertaining season. For more wine and creative gift options visit ClosDuBois.com  and zioandsons.com
Alyssa Holder
I enjoy listening to the stories of the people who devote their time to fill our stomachs with scrumptious food. And of course, experiencing and sharing my thoughts on the cuisines that span across the world.