Whether you're hosting a special occasion brunch or enjoying a lazy weekend in, the casserole dish is a blessing come sunrise. Each of these recipes calls for only a few simple ingredients. Just assemble, send your dish on a quick trip to the oven, and you're in business.
By Jeanette Morelan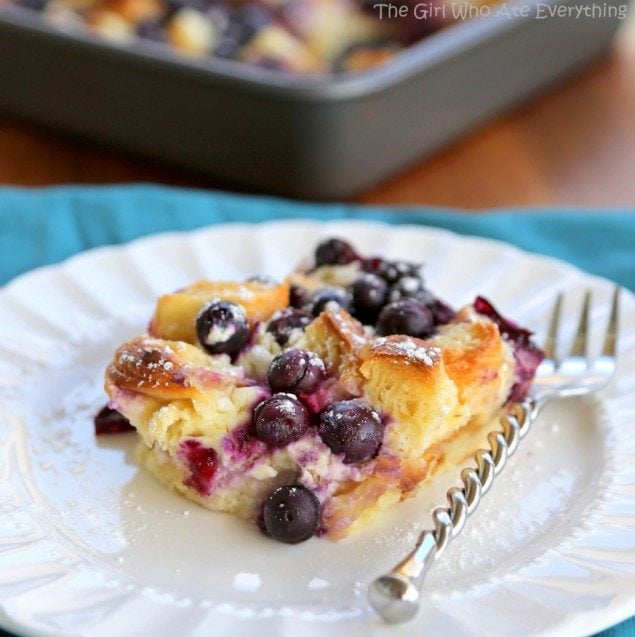 www.the-girl-who-ate-everything.com
Blueberry Croissant Puff
Buttery croissant pieces and fresh blueberries, tossed in a sweetened cream cheese mixture and baked to perfection. See the recipe.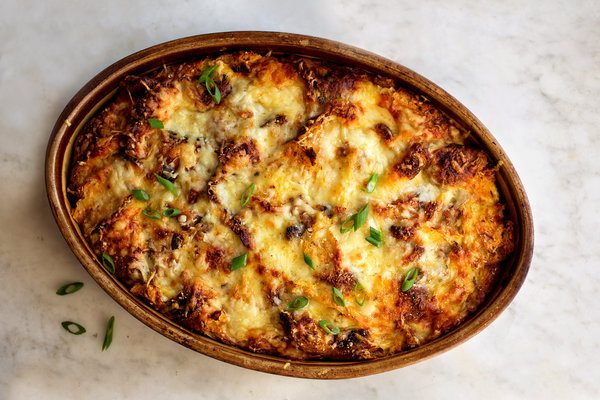 Andrew Scrivani for The New York Times
Buttery Breakfast Casserole
An elegant but easy breakfast casserole packed with buttery croissants, sweet sausage topped with Gruyère and fresh herbs. Almost to go to be true! See the recipe.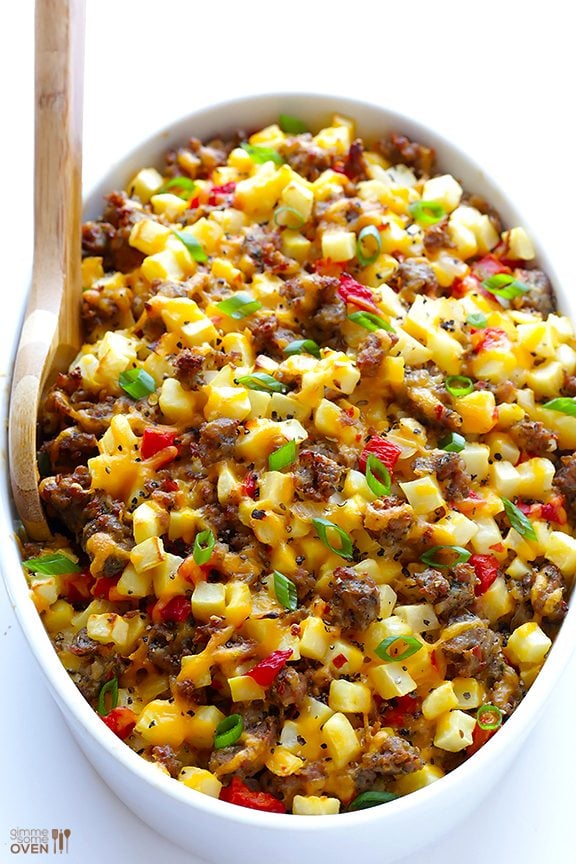 www.gimmesomeoven.com
Cheesy Breakfast Casserole
This hearty blend of hash browns, peppers, eggs, and sausage is sure to satisfy a crowd. See the recipe.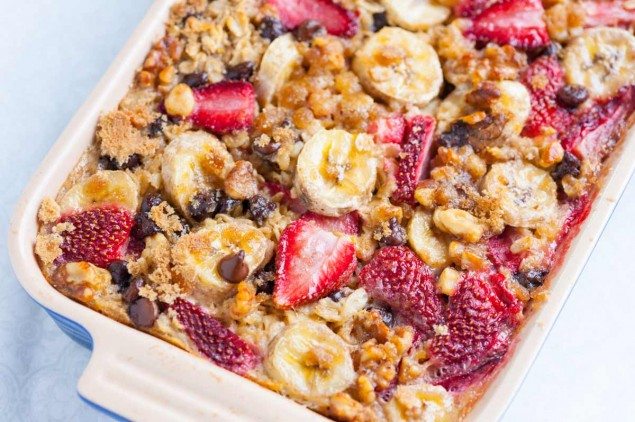 www.inspiredtaste.net
Strawberry Baked Oatmeal
This baked oatmeal is best served with a scoop of fresh fruit and a sprinkling of chocolate chips. See the recipe.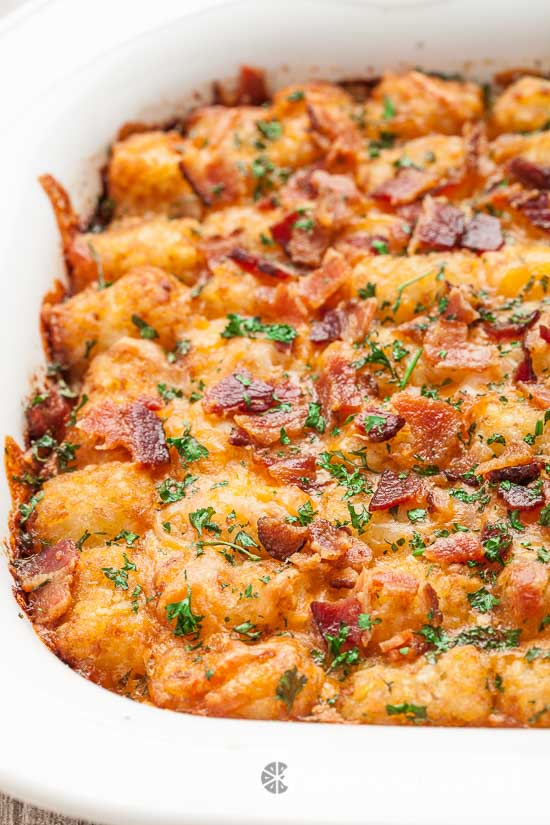 www.chewoutloud.com
See Also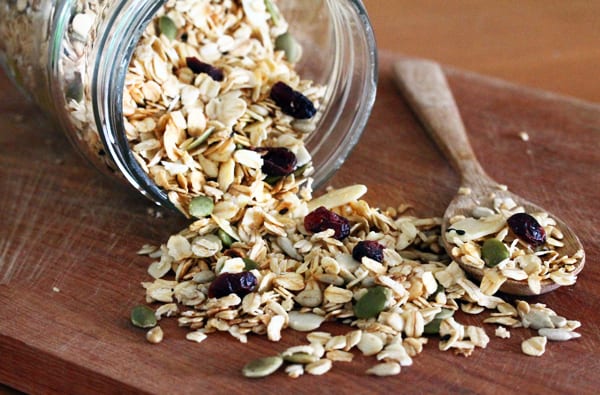 Cheesy Tater Tot Breakfast Bake
Crispy tater tots are the star of this casserole, perfectly complemented by eggs, bacon, sausage, and LOTS of cheese. See the recipe.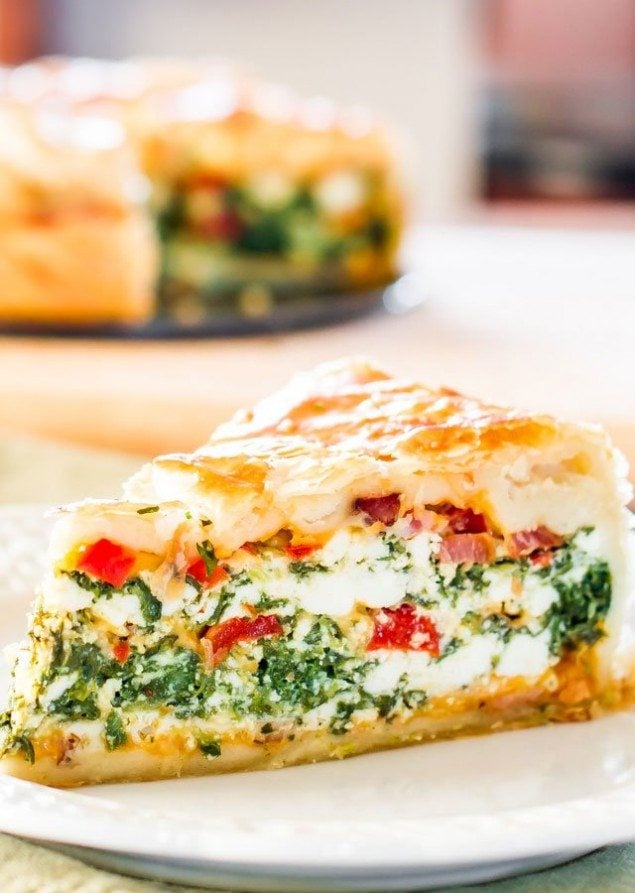 www.jocooks.com
Spinach Ricotta Brunch Bake
Spinach, ricotta, bacon and egg are layered between a flaky crust for this elegant yet simple breakfast dish. See the recipe.
This article has been posted with permission and originally appeared as
Popular on Pinterest: 10 Easy Breakfast Casserole Recipes on Relish.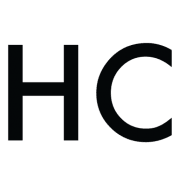 Relish
Offering more than 14,000 recipes plus features and DIYs on cooking, dining and entertaining, Relish celebrates America's love of food. Relish is about honoring cooking traditions while exploring new trends and ideas, which is why millions of people turn to both Relish.com and Relish Magazine for special occasion recipes, quick and easy weeknight suppers and culinary adventures.