Check out these easy ideas to upgrade your kitchen from being a dysfunctional, cluttered room to an efficient cooking space.
By Lauren Hutchens
If you're anything like us, your countertops are overflowing with cookbooks, Tupperware, and an ever-growing stack of specialty ingredients you haven't had a chance to crack open yet — but it's a new year, folks. And we're here to guarantee that an organized kitchen can save you time, space, and ultimately, a whole lot of energy.
Apply some of these simple DIY organizing techniques, and before you know it, there will be a place for everything, and everything will be in its place!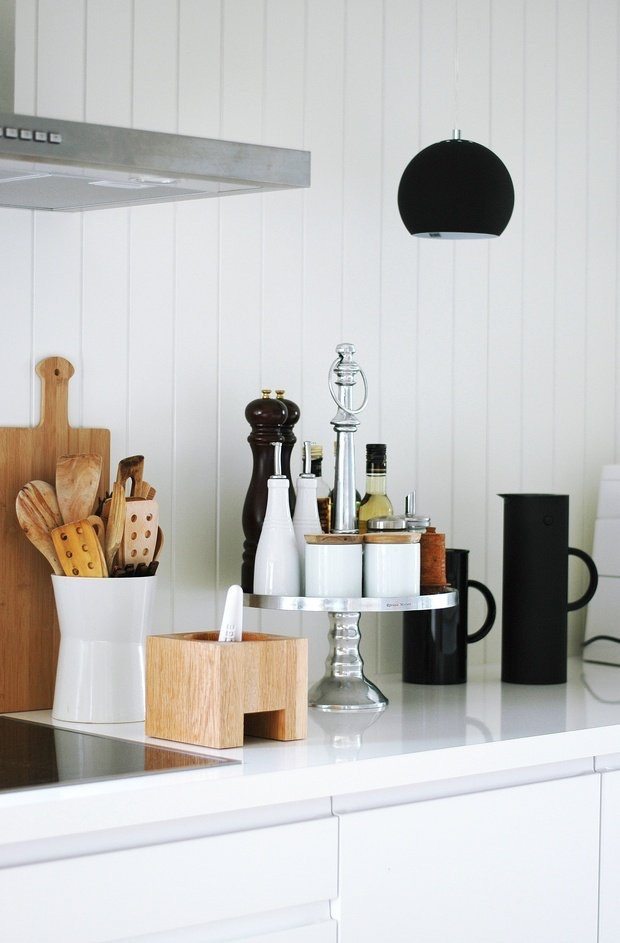 Kulor.no
Use a cake stand to de-clutter your countertop.
Elevate your essentials on a simple cake stand, and you'll find yourself with a few extra inches of counter space in no time. Tips here.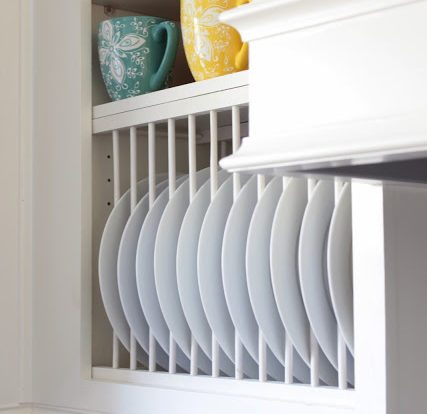 Remodelando la Casa
Build a plate rack.
Your go-to plates deserve a safe home in your cabinets. This DIY plate rack keeps your everyday dish ware easy to reach—and it's a lovely display piece if you have glass cabinets (or none at all). See the directions.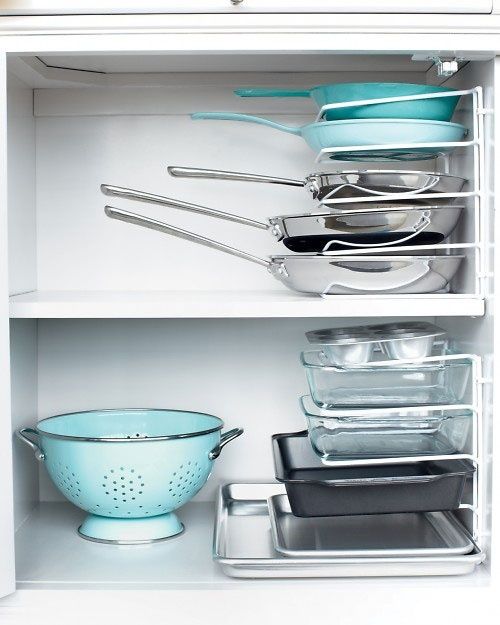 Martha Stewart
Create stacking pan storage.
Stacking pots and pans can be a disaster. Avoid the avalanche and mount a file divider (or two) for easy storage. See how.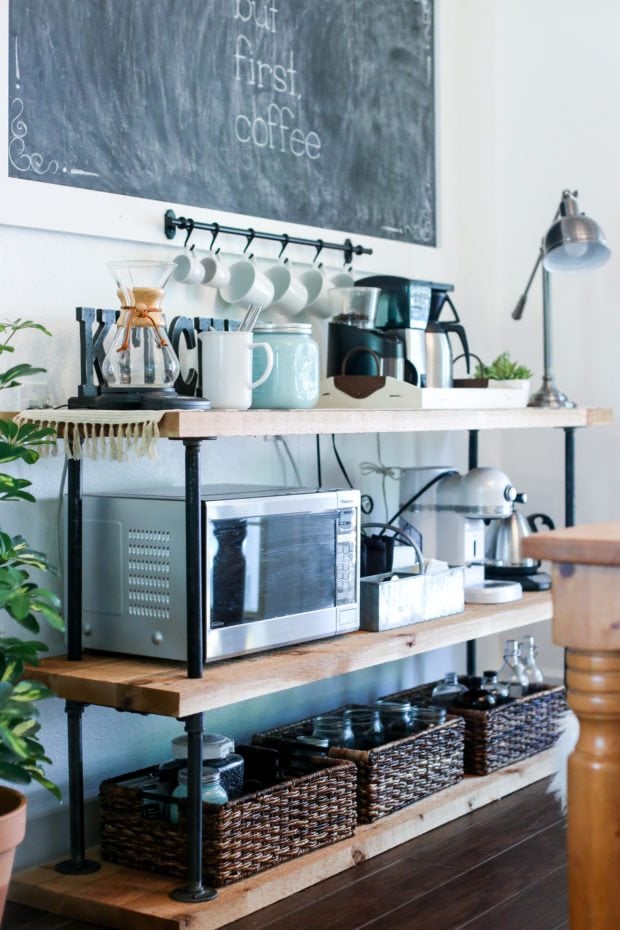 Live Simply
DIY your own coffee station.
If you're a coffee-lover, you'll agree that your beloved brew-machine deserves a place of honor. If you're tight on counter space, create a coffee station near the kitchen—an adjacent hallway even works. In the morning, just head to your one-stop shop. See the tips here.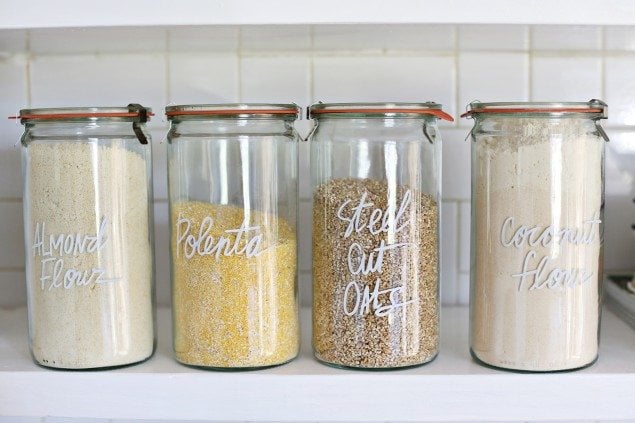 A Beautiful Mess
Show off your dry ingredients.
If you're a fan of consistency, you'll love the way this DIY displays your dry goods. These labeled glass jars are the perfect solution for cleaning up those open shelves. See the tips.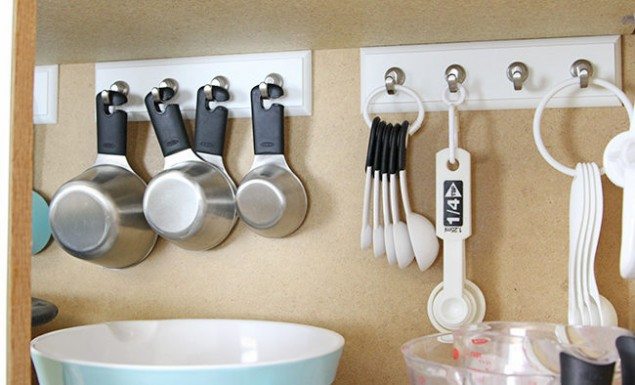 Two Twenty One
Hang it up!
Adhesive wall hooks are about to become your new best friend. Create a baking or measuring cabinet, and you'll never have to search for one of these again. See the tips.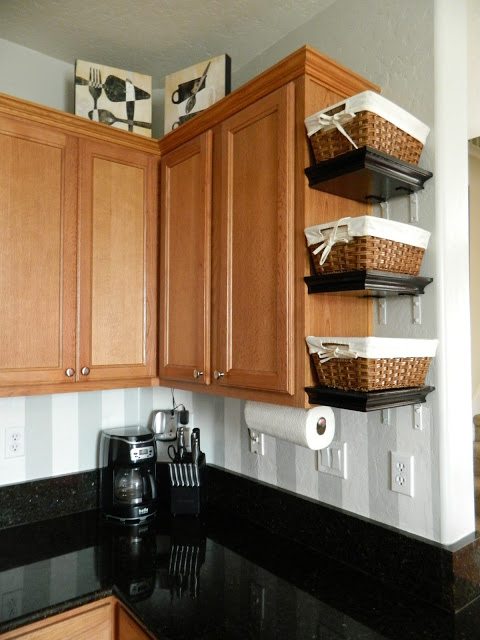 My Perfect Nest
Utitlize vertical space.
A few inches of bare wall is great for a little extra storage. Mounted shelves and baskets keep your kitchen odds and ends out of sight. See some tips.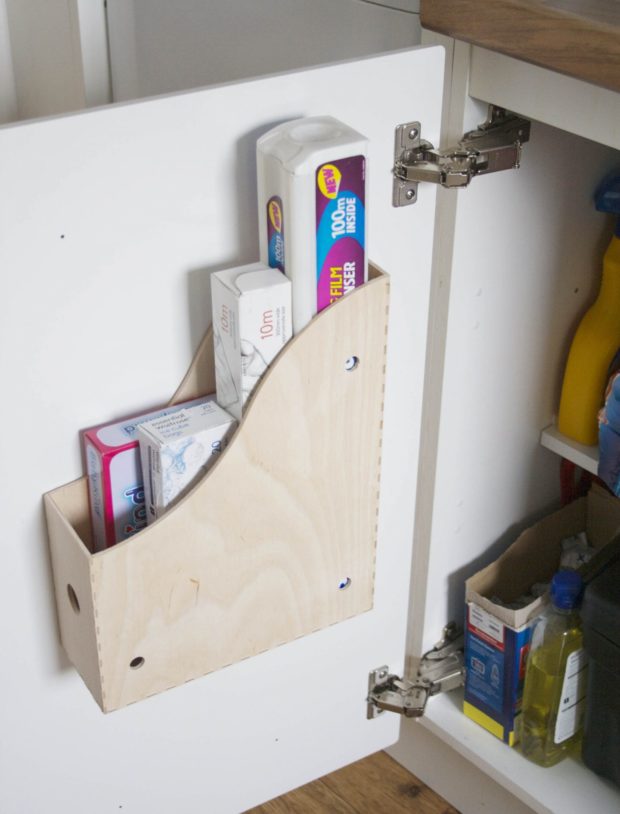 Apartment Apothecary
Take advantage of cabinet space.
Lower cabinets and under-sink space is not to be wasted! Traditional desk storage like file or pen holders are ideal for stashing foil and plastic wrap or cleaning supplies. See some ideas.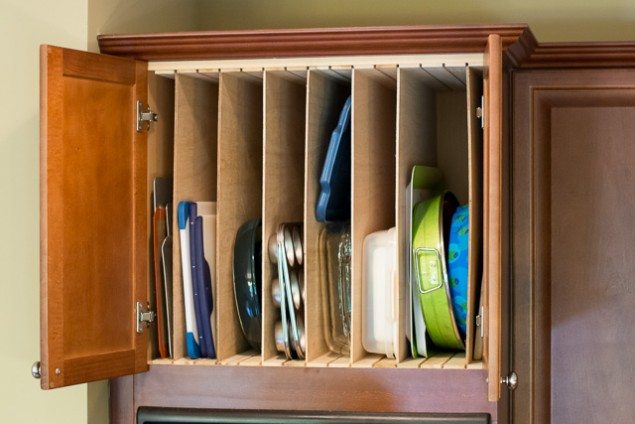 Taking on Today
Organize your bakeware.
Installing a few simple dividers can save you from the hassle of sifting through your cabinet to find the right size dishes and lids. See the ideas.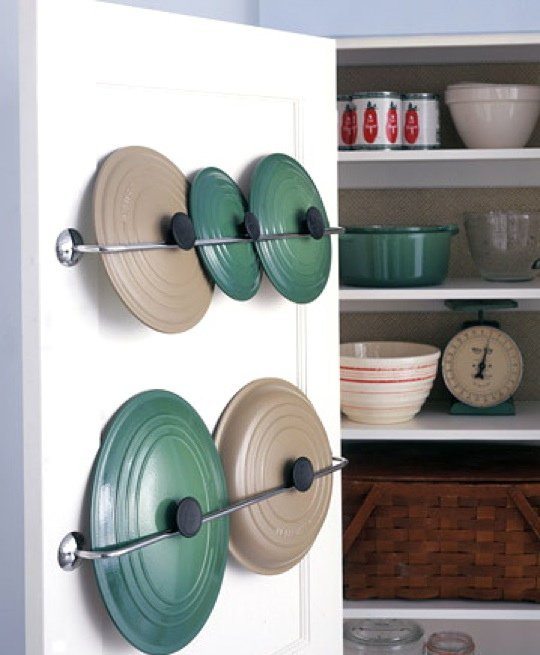 Martha Stewart
Store your lids separately.
Try nesting your pots and pans in one space, and store your lids elsewhere. You won't believe how much space this DIY lid rack will save you! See how to do it.
This article has been posted with permission and originally appeared as, 15 DIY Ideas to Streamline Your Kitchen Space on Relish.
Relish
Offering more than 14,000 recipes plus features and DIYs on cooking, dining and entertaining, Relish celebrates America's love of food. Relish is about honoring cooking traditions while exploring new trends and ideas, which is why millions of people turn to both Relish.com and Relish Magazine for special occasion recipes, quick and easy weeknight suppers and culinary adventures.