Chef Mathias Brogie's summer menu at The Living Room in East Hampton brings a combination of upscale bistro food and Scandinavian flavors.
By Kalle Bergman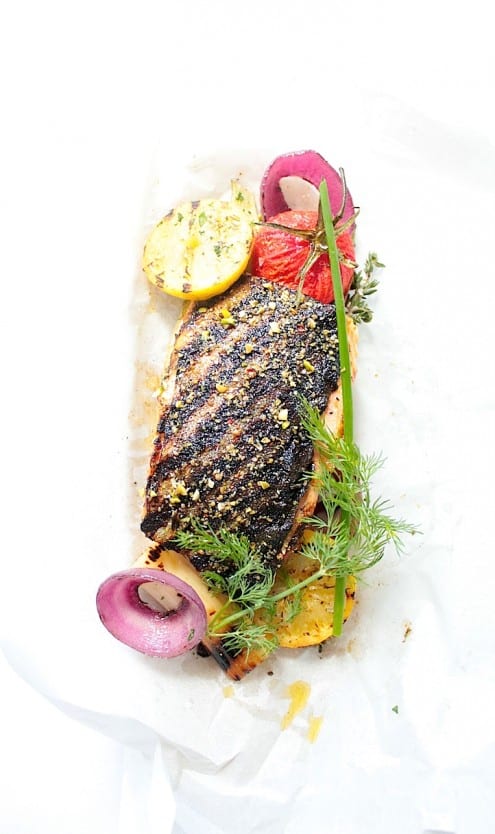 c/o The Maidstone, the eclectic inn on East Hampton's Main Street is one of Honest Cooking's favorite NYC weekend getaways. The hotel, owned and designed by Swedish hotelier Jenny Ljungberg combines old Hampton credentials with colorful and cozy Swedish fabrics and furniture. The result is an oasis of calm and harmony, perfect for anyone who needs a break from the hustle and bustle of Manhattan.
But c/o The Maidstone is not just about design. It also harbors one of the best restaurants in the area. The Living Room, headed up by Swedish chef Mathias Brogie, is a warm and welcoming combination of a gastro pub and a brasserie, with a slight Scandinavian twist to dishes and flavors. Chef Brogie works closely with local farmers and producers, and combines classic New York ingredients with the odd Swedish or Scandinavian speciality, to create a cuisine that is rather unique to the area. The menu follows the seasons, but you can always catch a few Nordic classics like herring and Swedish meatballs on the menu, regardless of time of year.
Honest Cooking passed by The Living Room recently to sample some of the highlights of Chef Brogie's summer menu.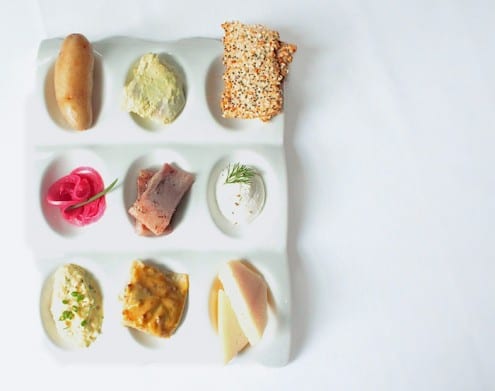 Accompanied by Vasterbottens Cheese, homemade crisp bread, pickled red onions,  new potatoes and sour cream, the herring plate is the perfect sampler for anyone who wants to venture into the world of pickled fish.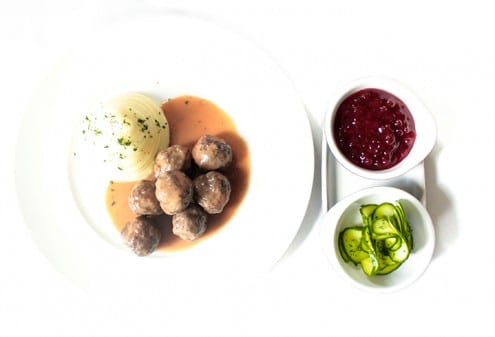 The Swedish meatballs are served with classic accessories. Buttery smooth mashed potatoes, lingonberry jam and sweet pickled slices of cucumber.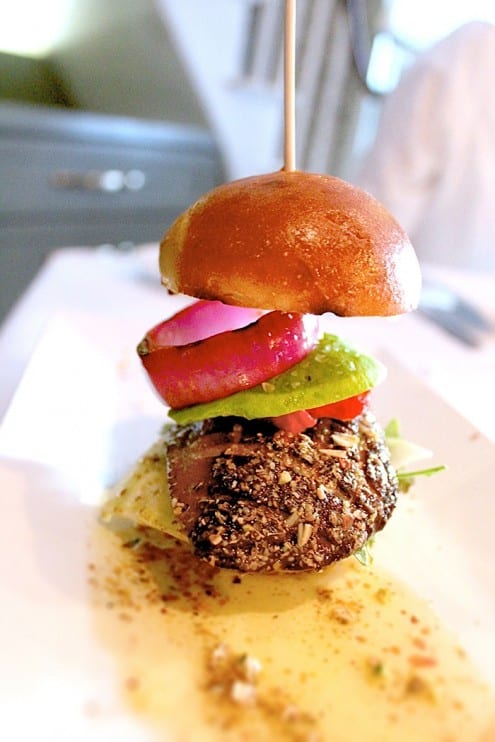 The local foie gras burger with pistachios is pure decadence, and you might just need a glass or two of a digestive after finishing this bad boy.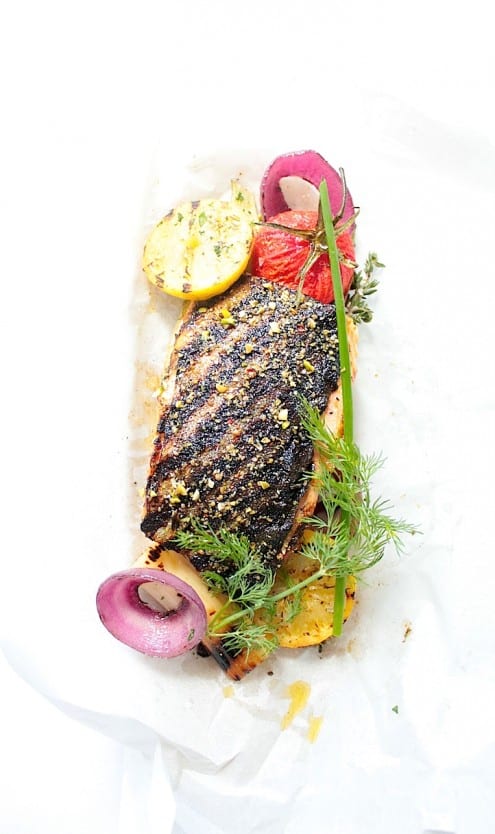 The Arctic Char en Papillote, served with seasonal local greens, was definitely one of our favorite dishes on the summer menu. So moist, fresh and with terroir and seasonality in every bite.
WHAT?
The Living Room
WEBSITE
WHERE?
c/o The Maidstone Hotel
207 Main Street,
East Hampton,
NY 11937
631-324-5006
WEBSITE
Honest Cooking was kindly provided a rental car from Allcar Rent-A-Car, The Original New York City Car Rental Company. They are currently offering a 10% discount on all cars for Honest Cooking readers, when reserving your car, use discount code HONEST10 to redeem the discount on the AllCar Website.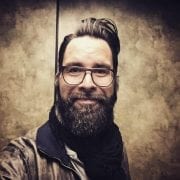 Kalle Bergman
Kalle Bergman is a food writer and media entrepreneur who is the founder of Honest Cooking. As a food writer, his writing has been regularly featured in publications like Gourmet, Los Angeles Times, Huffington Post and Serious Eats. He is obsessed with simple food, more often than not from his native Scandinavia.