Ten of our favorite recipes to throw in the crock pot this fall before you head outside and enjoy the changing colors.
By Annelise McAuliffe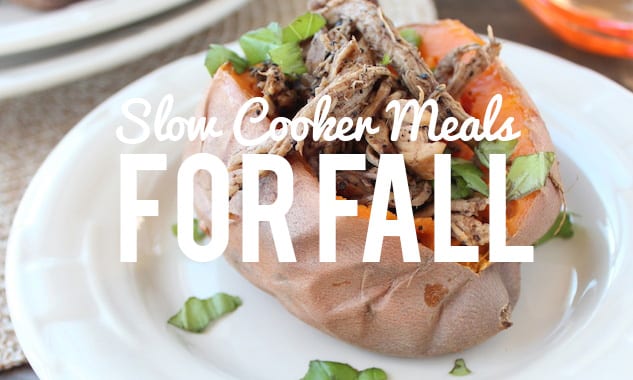 Fall is all about scarves, pumpkin flavors, and changing colors. Everything should be enjoyed and savored just a moment longer because before you know it the trees are bare and you will need an extra layer before you venture outdoors. Here are ten of our favorite recipes that take may take longer, but result in beautiful, deep flavors and all while you are outside raking leaves rather than being in the kitchen!
White Chicken Chili
A rich, easy-to-make soup with shredded chicken, white beans and green chiles — topped with a savory combo of sliced avocado and shredded cheese. This recipe only takes three hours, so no need to plan too far ahead. Get the recipe here.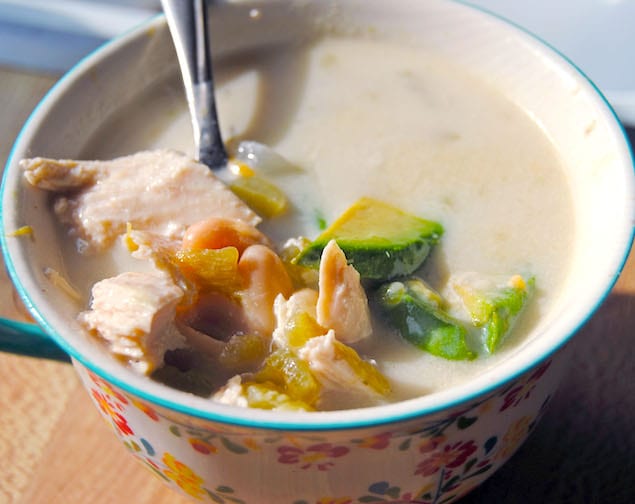 Pumpkin and Apple Pulled Pork Sandwiches
Whitney Bond shares her mouthwatering sandwich recipe complete with fall spices and sage. A traditional pork sandwich is topped with coleslaw, but try fresh, crunchy apples instead to really celebrate the season. Get the recipe here.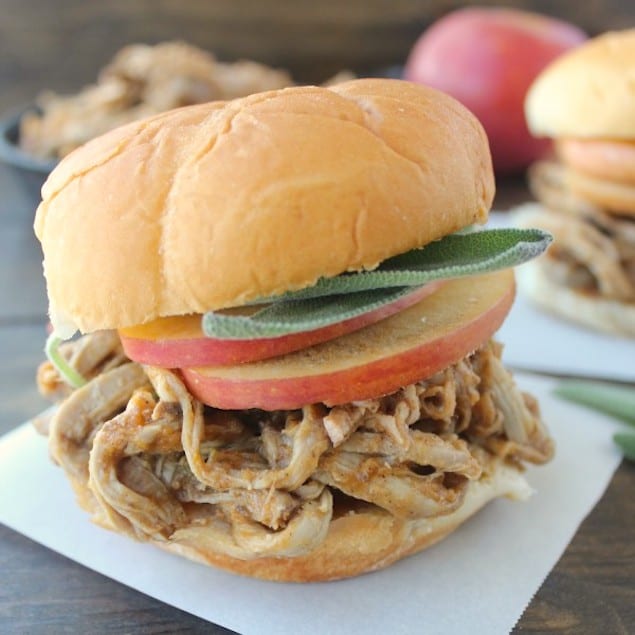 http://littleleopardbook.com
Beef and Bell Pepper Carnitas
A Mexican-inspired marvel from the slow cooker. The carnitas is traditionally made with pork, but this delicious crockpot recipe, uses beef instead. Get the recipe here.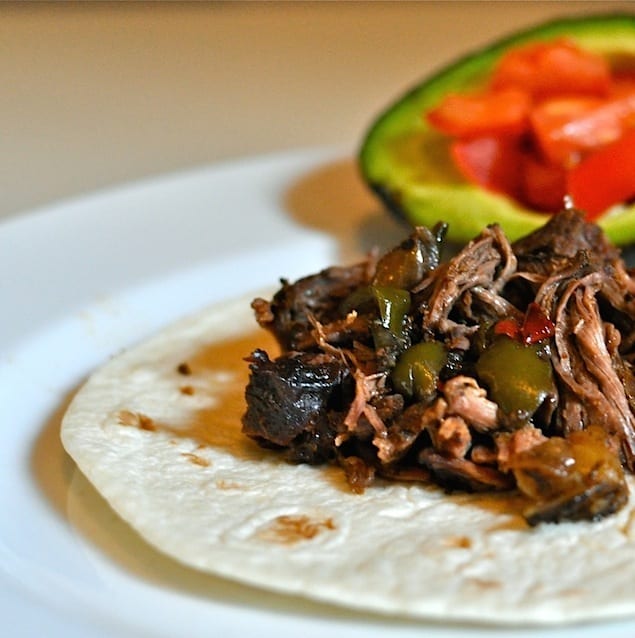 Slow Cooker Penne with Eggplant and Tomato Sauce
A meatless pasta sauce that is beefed up with delicious eggplant and mushrooms and simmered away until rich in flavor. Depending on your timing, this can be created in between four and six hours to be a warm bowl of goodness when you return from the crisp autumn air. Get the recipe here.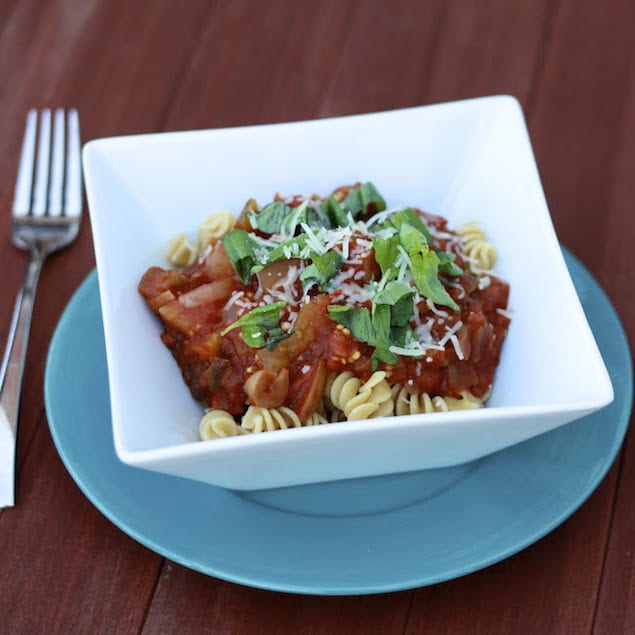 Chicken Fajita Tortilla Lasagna
Say that ten times fast and it may seem like a mouthful, but Whitney's recipe is a delicious mouthful. Use your favorite salsa to create this tortilla layered chicken dish. Top with cotija cheese and you're in business. Get the recipe here.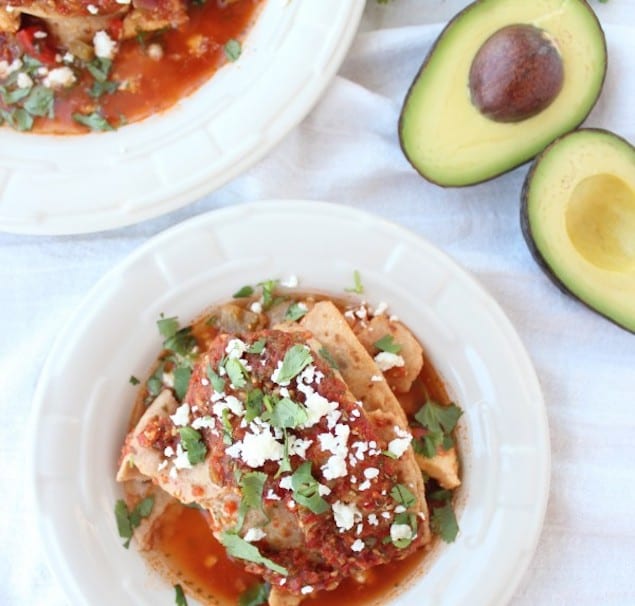 http://littleleopardbook.com
Smoked Porter Braised Cajun Short Ribs
This dish only gets better as time goes on, so if you're having a party and don't feel like being in the kitchen go ahead and prepare this the day before and then plop it in a crock pot to warm up. Get the recipe here.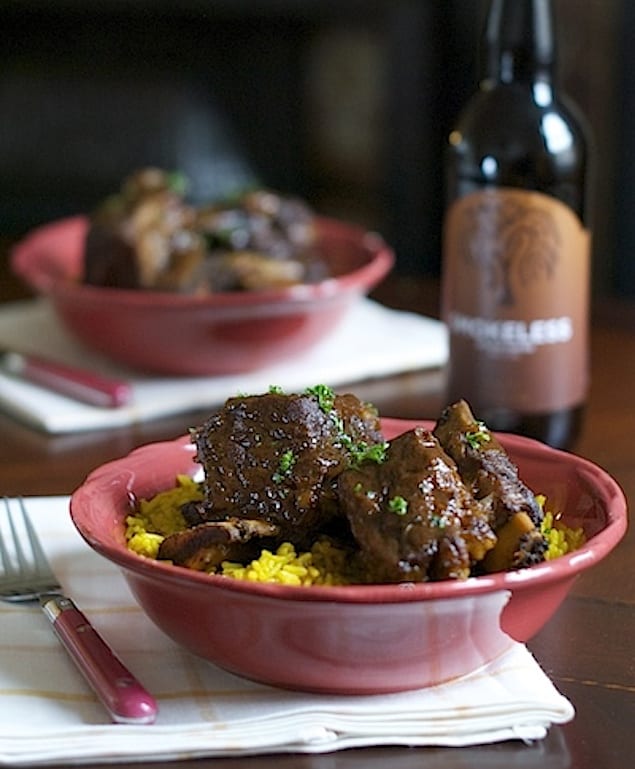 Coffee Crusted Balsamic Pulled Pork Tenderloin
This oh so tender pork is coated in a coffee-rosemary crust and then cooked low and slow in a sweet balsamic sauce to create beautiful flavor. Near the end of the cooking time, bake sweet potatoes as the perfect serving vessel for the pork. Get the recipe here.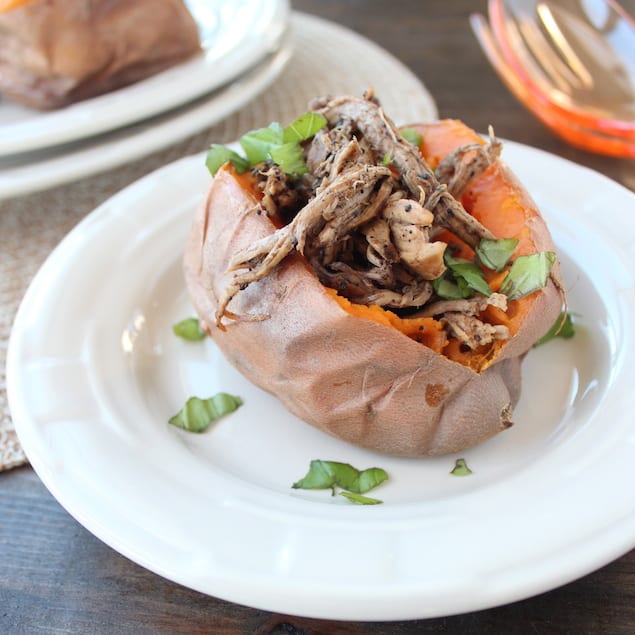 http://littleleopardbook.com
See Also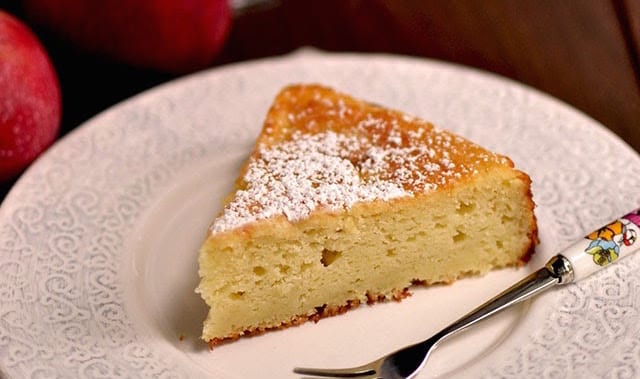 Blue Cheese Mashed Potatoes
Another party perfect dish that can be made ahead, warmed and held throughout a football game or fall gathering to bring out the best of the blue cheese flavor. Get the recipe here.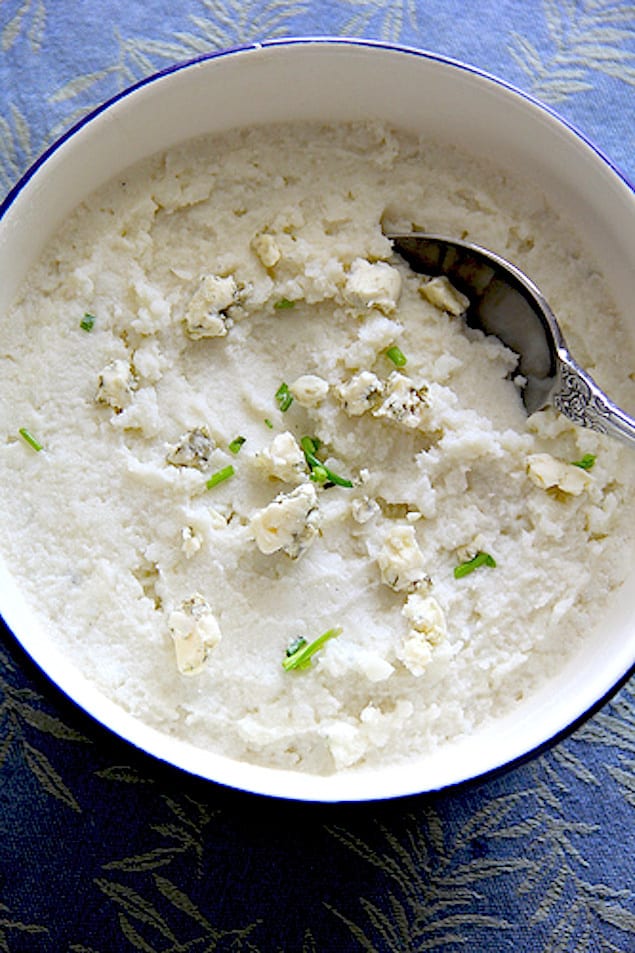 Greek-Inspired Turkey Soup
This is a great gluten free dinner option. A slow cooked, hearty Greek Turkey Soup that packs a ton of flavor and is so easy to make. Chickpeas, tomatoes, spinach, capers, and herbs make this dish not only colorful, but also keep things interesting. Get the recipe here.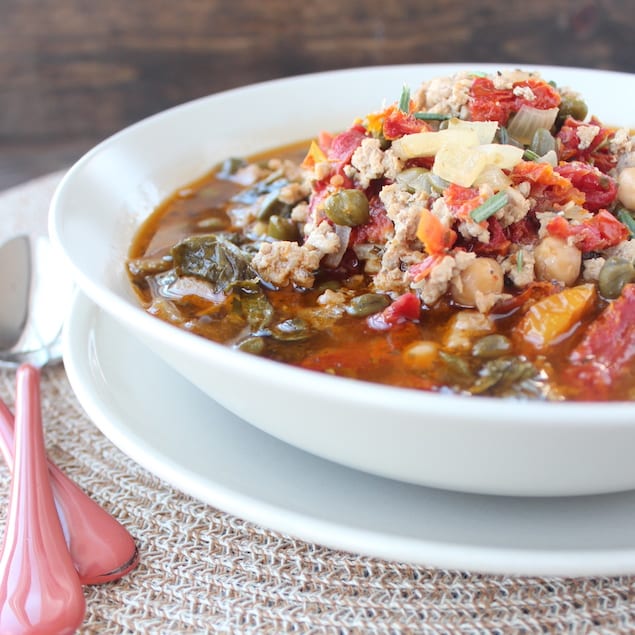 http://littleleopardbook.com
Thai Tango Chicken Tacos
Enter this version of Thai chicken.. but in a not so typical but very fun package- a tortilla! Crockpot cooked chicken with a sweet chili sauce and cucumber sauce make their home in a soft tortilla for a perfectly delicious and sometimes messy meal. Get the recipe here.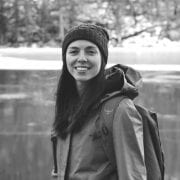 Annelise McAuliffe
Mandatory family outings to the Detroit farmers' market and nightly home-cooked meals cultivated Annelise's respect and curiosity for food. A graduate of The Culinary Institute of America, she spends her free time in New York City recipe testing, eating breakfast all day, and dreaming up international culinary adventures.