Dutch food is greatly influenced by one of its former colonies: the Dutch East Indies (nowadays Indonesia). One of the most popular dishes is Nasi Goreng, a very versatile fried rice dish.
By Ena Scheerstra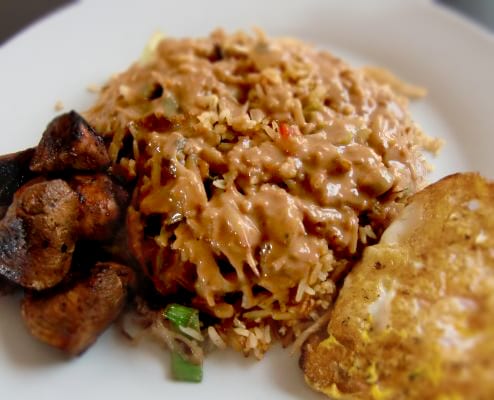 To understand why Dutch food is greatly influenced by the Dutch East Indies, some history is necessary. The first Dutch people in the Dutch East Indies arrived in the late 16th century on ships of the United Dutch East India Company (VOC). The VOC conquered a large territory on which many tropical spices and products were grown, which were sold very successfully in Europe for almost two centuries. But all kinds of troubles caused the VOC to be bankrupted at the end of the 18th century, so the company was dissolved. The colonial possessions were nationalized by the Dutch government as the Dutch East Indies.
Dutch control over the Dutch East Indies was always difficult. Even though more parts of the Indonesian archipelago were conquered (the last bit was conquered by the Dutch in 1920), throughout the whole period of colonization parts of the Indies still stayed more or less independent, causing many disturbances and even several wars. During the WOII, the Dutch were not able to defend the Indies successfully since they were occupied by Germany themselves, so in 1942, the Japanese took over the Dutch East Indies. Most of the Dutch and Indo-Dutch people were interned in prisoner-of-war camps with poor conditions, and although many Indonesians were happy they lost the Dutch and nationalistic movements were encouraged (even though it was for Japanese advantage), many of them lived in poor conditions or died. The Japanese occupation ended when they surrendered in 1945, and almost immediately Indonesian independence was declared by one of the leaders of the nationalistic movements. But it would take until 1949, bloody clashes, armed conflicts and many diplomatic struggles before Indonesia would be really independent…
Between 1945 and 1965 about 300.000 Dutch, Indo and Indonesian people came to the Netherlands. These Indo people, people of Dutch-Indonesian mixed heritage, were the biggest group, because they were considered not really Indonesian and were heavily targeted by the Indonesian nationalists. Living conditions in independent Indonesia were extremely poor for them, especially when all Dutch people (including people of mixed blood) were declared 'undesired elements' in Indonesia. Together with the Dutch colonists that already came back to the Netherlands before WOII and the revolution, these people brought Dutch East Indian cuisine to the Netherlands.
Take care to realize that this is a very short summary of an important part of Dutch history, just long enough to understand a bit more about why Indonesian cuisine is integrated in Dutch cuisine, and why this was long before other foreign cuisines were introduced in the Netherlands. There is much more to tell about this part of history, this summary overlooks many subtle details, and realize this is still a delicate subject in the Netherlands as well as in Indonesia because of all the bad and sad stuff that happened.
Dutch East Indian cuisine can be found everywhere in the Netherlands. Many Indo people that came to the Netherlands started catering companies, restaurants and toko's (shops in which Indonesian/Asian products can be bought). And the many Chinese restaurants the Netherlands are rich, always have a few Indo dishes on their menu. Nowadays, Indo products can easily bought in the supermarket, from different brands. Eating Indo food is completely normal.
Originally nasi goreng is a breakfast dish made with leftovers from the day before, but in the Netherlands it is eaten as a main dish. Some people still use leftovers, but often this is not the case. The nice thing of nasi goreng is that you can throw in any vegetable and any protein source you like. But one thing is very important: the rice has to be cooked and completely cooled. Nasi goreng literally means fried rice and this is only possible with cool rice, if you try it with hot rice it will probably end up like mash. Because there are many blends available and nasi is very much considered an easy and fast dish, almost everyone uses a bought spice blend. Abroad these are usually not available, so my recipe will use separate spices.
Print
Dutch East Indian Nasi Goreng
---
Author:

Ena Scheerstra

Total Time:

1 hour 15 minutes

Yield:

4

1

x
Description
A versatile fried rice dish.
---
300 gram

long-grain rice

7 tbsp

oil

250 gram

chicken or pork meat, no bones, cubed

1

onion, grated

2

cloves of garlic, mashed

1/2 tsp

trassi (fermented schrimp paste)

1 tsp

seedless tamarind paste

2 tsp

ground coriander

1 tsp

ground galangal

1/2 tsp

ground cumin

2

–

3

tbsp sambal oelek

1 tsp

salt

1 tsp

dark brown sugar

2

onions, diced

2

small leeks, washed and sliced in rings

2 tbsp

celery leaf, chopped

3 tbsp

ketjap manis

100 gram

prawns

50 gram

cooked ham, sliced

4

eggs
---
Instructions
Cook the rice in salted water (absorption methods) and leave it to cool.
Heat 4 tbsp of oil in a large pan, add the meat and fry until golden and cooked, take out of the pan and set aside.
Mix the grated onion, garlic, trassi, tamarind paste, coriander, galangal, cumin, sambal, salt and sugar together in a mortar and pestle, making the mixture as fine as possible.
Add the spice mixture to the hot oil (where you fried the meat in), saute on low heat for 5 minutes.
Add the onion, leek and celery together with the remaining oil and ketjap manis.
Fry on high heat until the vegetables are halfway cooked, about 5 minutes.
Add the rice, meat and prawns, and fry for another 5 minutes.
Stir occasionally, this prevents burning but allows the rice to crisp.
Meanwhile, fry the eggs to your preference.
Stir in the ham, check for seasoning, add more salt, sambal or ketjap if necessary.
Serve hot (but cold it is also very nice!).
Notes
Cooking time is without waiting for the rice to cool.
Nice accompaniments are atjar (pickle) and krupuk (prawn crackers).
Another nice accompaniment is satay sauce, you can make this very easily by thinning peanut butter (unsweetened!) with some water, heating it and seasoning it with some ground ginger, sambal, ketjap, salt and lemon juice.
Prep Time:

30 mins

Cook Time:

45 mins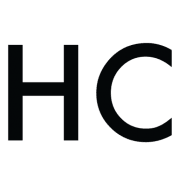 Ena Scheerstra
Ena Scheerstra has a lifelong love for food and cooking, starting to collect cookbooks at age 10. She spends most of her free time on cooking and everything food related. She is a strong believer of honest food, produced sustainable and sourced locally, and cultures her own vegetables on her balcony and in her small allotment. Her blog is very internationally orientated, reflecting the variety of food she cooks, but on Honest Cooking she is focusing on showing the world the wonders of Dutch food.