These buns are very popular in the Netherlands and easy to make at home.
by Ena Scheerstra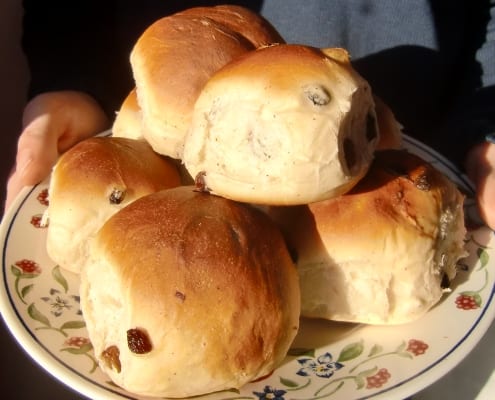 Currant buns (krentenbollen) are available almost anywhere in the Netherlands, everyone knows them and almost everybody loves them. They are soft buns/rolls made from enriched yeast dough and filled with currants and raisins. They perfectly fit into Dutch practicality: you can take currant buns with you, they are not messy to eat on the go, they don't need anything on them (although some people do eat them with butter or Dutch cheese) and they are sweet but not too sweet (which would make them unhealthy and thus not suitable for breakfast and lunch).
See Also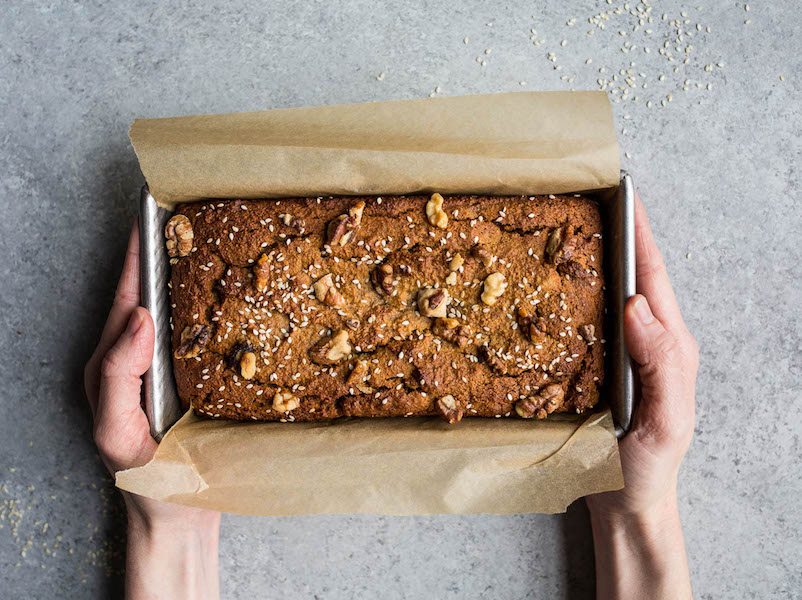 Nowadays currant buns are almost always made with a mixture of raisins and currants, which technically makes them raisin-currant buns. This is also what they print on the back of the bags of currant buns you buy in the supermarket, but everyone just keeps calling them currant bun (krentenboll). Supermarket buns are not that tasty, as with all the supermarket bread, because they use all kinds of things to make the buns cheap and have a longer shelf life. Bakery buns can be very tasty, often, they are made with real butter and all, but tend to be quite expensive, and the thing I really don't like: they are very big. That is why I made my homemade buns nice and small, the perfect snack size. I was very pleased to find out that making them is very easy, and they freeze very well (though I haven't tried it yet myself) so you can make a big batch and freeze them. And they taste like store-bought buns, but better. They have more flavor, are a little bit denser (which improves the texture and makes them a bit more substantial) and have a delicious crust. So go and make these! They are perfect as easy take-with-you snacks, but are luxurious enough to serve at the weekend breakfast!
Print
Dutch Currant Buns
These sweet buns are perfect as a snack, but also delicious for breakfast or lunch, and luxurious enough for a weekend brunch!
Author:

Ena Scheerstra

Prep Time:

45 mins

Cook Time:

30 mins

Total Time:

1 hour 15 minutes

Yield:

1

2

1

x
250

ml milk

500 g

flour (strong white flour works best)

75 g

sugar

1 tsp

salt

7g

sachet yeast

50 g

butter, soft but not molten

1

egg

75 g

raisins

50 g

currants

1/4 tsp

ground cinnamon
Optional: zest of 1 lemon, 1 orange or a mixture of both
Instructions
Warm the milk to hand temperature.
Mix the flour, sugar, salt, yeast, butter and egg together in a bowl, then slowly add the warmed milk until it forms a soft, sticky dough.
Tip the dough out of the bowl onto a surface, kneed for about 5 minutes.
Add the sultanas, currants, cinnamon and zest (when you use it), then kneed for another 5 minutes.
Put the dough in a lightly oiled bowl, cover with oiled cling film and leave to rise for approximately one hour, or until doubled in size.
Divide the dough into 12 even pieces, and roll each piece into a smooth ball. Use your hand as a cage, pressing down the dough a little. In this way, the raisins and currants on the surface of the dough get covered by a thin layer of dough, which prevents burning.
Arrange the buns on a baking tray lined with parchment, leaving enough space so that the buns just touch when they rise and expand. Set aside to prove for another hour.
Heat the oven to 220C.
Bake for 20-25 minutes on the middle shelf of the oven. Cover with aluminum foil when they brown too fast.
Leave to cool slightly before trying one. Serve warm or at room temp.
Notes
Serve plain, with butter (and sugar), or with Dutch cheese.
Prep and cooking time is without the 2x 1 hour proofing time.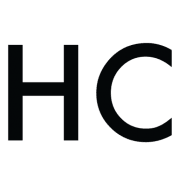 Ena Scheerstra
Ena Scheerstra has a lifelong love for food and cooking, starting to collect cookbooks at age 10. She spends most of her free time on cooking and everything food related. She is a strong believer of honest food, produced sustainable and sourced locally, and cultures her own vegetables on her balcony and in her small allotment. Her blog is very internationally orientated, reflecting the variety of food she cooks, but on Honest Cooking she is focusing on showing the world the wonders of Dutch food.