These lamb chops are crusted in a nut and spice blend called dukkah. Many of you might already be familiar with this mixture. Dukkah is actually of Egyptian origin and consists of cumin, coriander, sesame seeds, nuts (hazelnuts, pistachios and/or cashews), and even dried thyme, mint, or fennel seeds. There are so many variations, that's not even the half of it.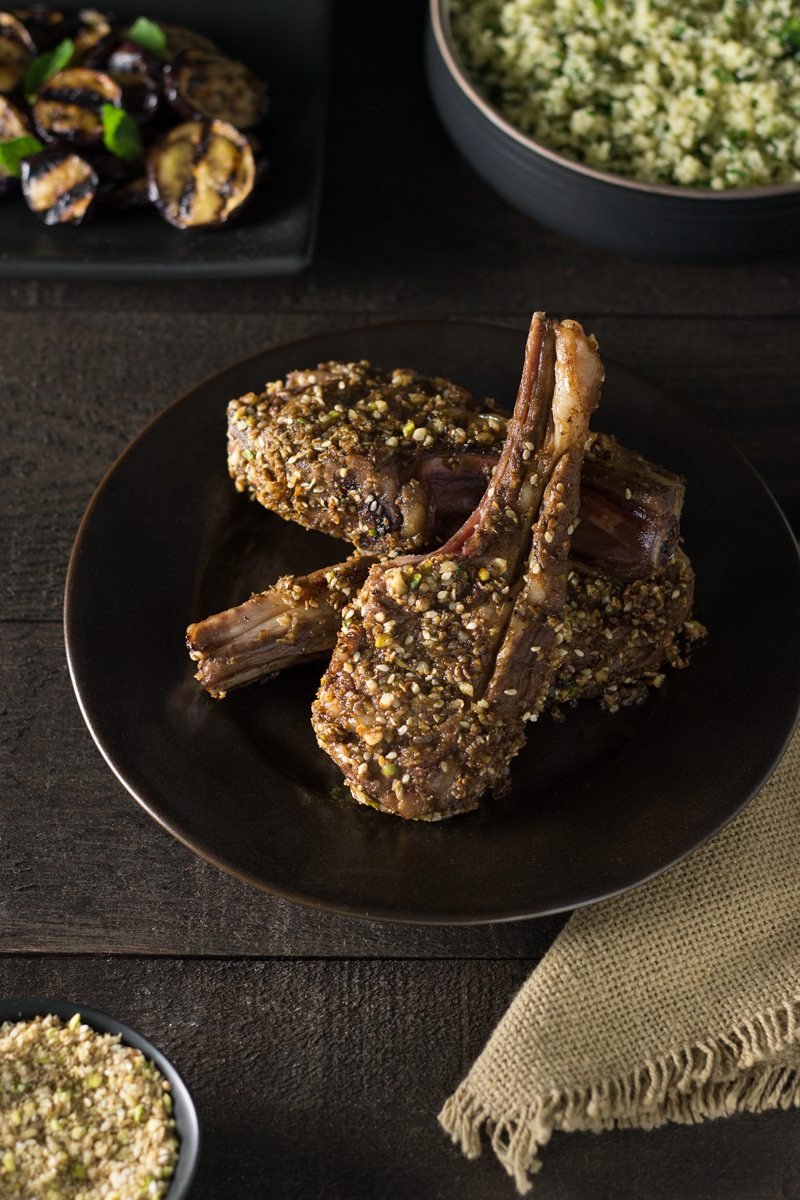 Traditionally, dukkah is used in conjunction with oil as a dip for bread. It's also used to flavor up vegetables, meats and fish. It goes perfectly with lamb chops, as cumin and coriander are commonly used with lamb.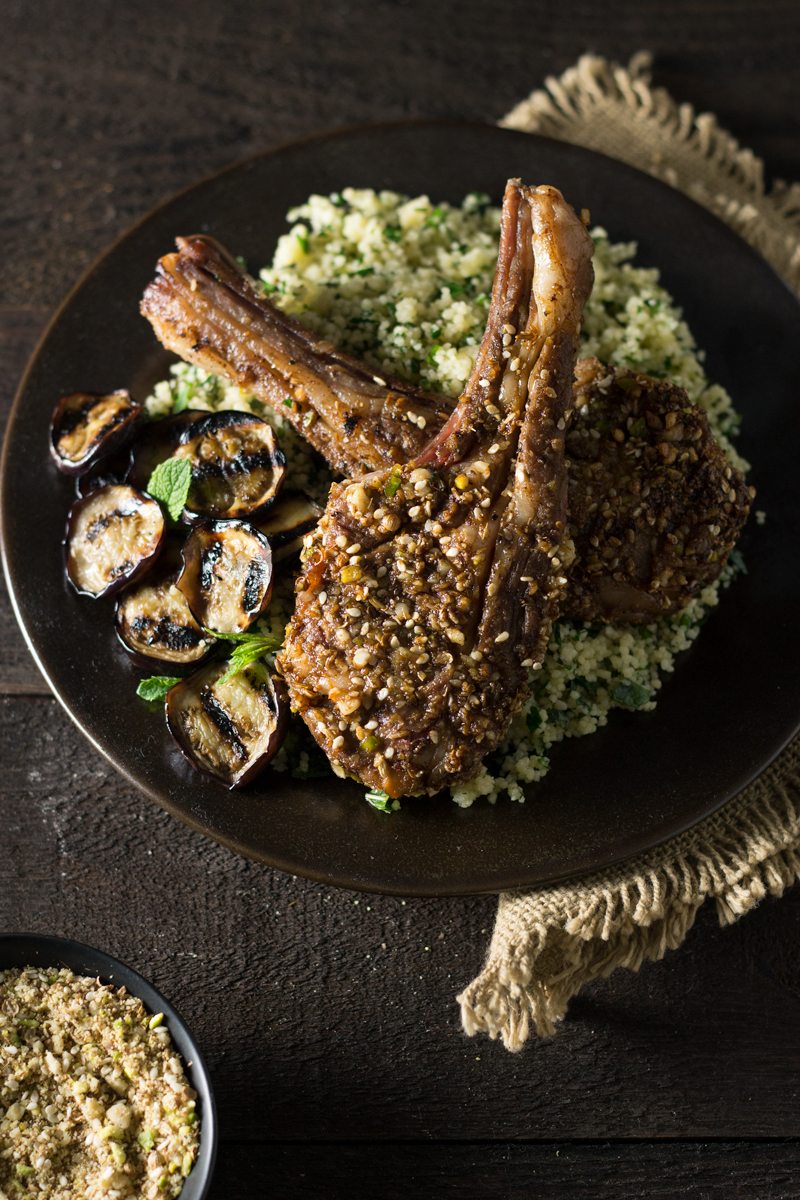 Dukkah Crusted Lamb Chops
Ingredients
8 lamb chops
2 tbsp pomegranate molasses
2 tbsp extra virgin olive oil
Vegetable or canola oil, for searing
Kosher salt
Fresh cracked pepper
¼ cup skinned hazelnuts
2 tbsp pistachios
2T cumin seeds
4 tsp white sesame seeds
4 tsp coriander seeds
2 tsp fennel seeds
Instructions
Season lamb chops generously with salt and pepper. This can be done up to one day ahead. You can also season 30-60 minutes ahead, and allow the chops to sit out at room temperature.
For the dukkah, pulse the nuts in a food processor until they resemble coarse crumbs. Roughly grind the cumin, coriander and fennel seeds in a coffee or spice grinder. Mix nuts, spices and sesame seeds together.
Preheat oven to 300°F. Line a sheet tray with a wire rack. Create a "breading" station. Whisk together pomegranate molasses and oil in a wide, shallow dish. Spread dukkah out on a plate. Dip lamb chops in molasses mixture on both sides, allowing any excess to drip off. Then coat well in dukkah, packing and pressing it on.
Warm a large, nonstick pan over medium heat. Add enough oil to coat the pan. Sear chops for approximately 20-60 seconds per side (including fat side), or until coating is browned but not burnt.
Transfer lamb to the prepared sheet tray on the rack. Bake lamb to 130-135°F for medium rare, approximately 12-16 minutes, turning half way through. Allow to rest for 5-10 minutes before serving. Enjoy.