Who doesn't love Doughnuts? Now, you will love them more with a simple sugar syrup and a hint of cardamom glaze.
By Suchitra Vaidyaram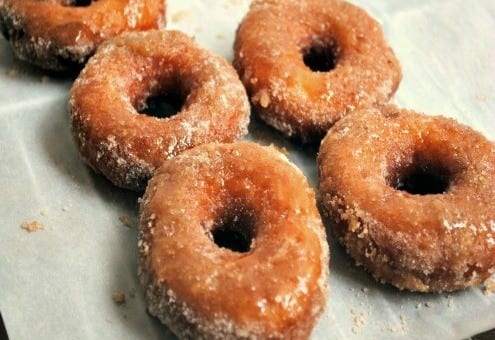 My all time favorite? Doughnuts. Yup, can't get enough of them and I simply love it with a hot cup of coffee. Who doesn't love them? Making them is even more fun. Getting a good dough is the key here and you have an option of baking them or frying in oil.
Print
Doughnuts with Sugar syrup glaze
Who doesn't love Doughnuts? You will love them more with a simple sugar syrup and a hint of cardamom glaze…
Author:

Suchitra Vaidyaram
1

–

1/8

cup Whole Milk, Warm

1/4 cup

Sugar

2

–

1/4

teaspoons (

one

Package) Instant Or Active Dry Yeast

2

whole Large Eggs, Beaten

1

–

1/4

stick Unsalted Butter, melted

4 cups

All-purpose Flour

1/4 tsp

Salt
Glaze (a simple sugar syrup with a hint of cardamom)
1/2 cup

Sugar
a bit of water to submerge the sugar
dash of cardamom
Oil to fry
Instructions
Heat the milk till it is warm (not hot).
Add sugar to milk and stir till it is completely dissolved.
In a small cup add yeast and pour milk/sugar mixture over yeast. Stir gently, then allow it to froth for 10 minutes.
Add beaten eggs to melted butter, stirring constantly till it is completely incorporated.
Pour in the yeast mixture to the butter & egg mixture, whisking it constantly till it is thoroughly combined.
Slowly, start adding flour to the above mixture and whisk it constantly.
For 10 minutes, keep mixing the flour till it starts coming together.
If the dough is a bit sticky, add a bit of flour.
Gently knead it on a lightly floured surface till you get a good springy dough.
Transfer dough to a lightly oiled bowl. Cover the bowl with plastic wrap and allow it to sit for half an hour. Then, transfer the dough to a fridge.
Refrigerate dough for at least 8 hours, or overnight.
To Make the Doughnuts
Remove bowl from fridge and turn out dough onto a lightly floured surface.
Roll out to 1/4 to 1/3-inch thickness.
Using a 3-inch cutter, or a glass, cut as many rounds as you can, then roll out remaining dough and repeat the cutting process.
Cut holes out of each round using a 1 1/2-inch cutter or a small bottle cap (that's what I used).
Place both doughnuts and holes on a floured baking sheet.
Cover with large tea towel and place in a warm place.
Allow doughnuts to rise undisturbed for at least an hour.
Doughnuts should be visibly puffier and appear to be airy.
To Fry the Doughnuts:
Heat oil (i used regular sunflower oil) in a pot.
The oil should not be too hot- otherwise it will burn the doughnuts.
One to two at a time, gently pick the doughnuts and slide them in hot oil. Allow them to cook 1 minute on each side; they will brown very quickly.
Remove doughnuts from the oil and place it on a paper towel to absorb excess oil.
Fry the remaining doughnuts and holes. The holes will cook more quickly than the doughnuts; about 30 seconds per side.
Allow doughnuts to slightly cool.
To Glaze/coat
In a small pan, add sugar with a bit of water and dash of cardamom powder (water level should just be enough to submerge the sugar, don't add too much)
Put it on a medium flame and allow the sugar to dissolve and infuse with the cardamom.
As the liquid starts to get to a thick consistency (with sugar completely melted and caramelized) , turn off the flame and set it aside.
One by one, brush the doughnuts with the sugar syrup.
If you want an extra sugar rush, dip them in a cinnamon sugar (cinnamon + granulated sugar mix)
Serve warm if possible, or room temperature.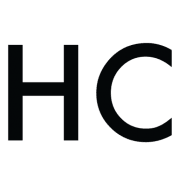 Suchitra Vaidyaram
Suchitra is passionate about cooking flavorful food and loves fusion cooking. She records her recipes on the blog Flavors, which focuses on simple and easy to cook recipes.