Fresh homemade pumpkin purée makes your favorite Thanksgiving desserts taste amazing.
By Karen Gibson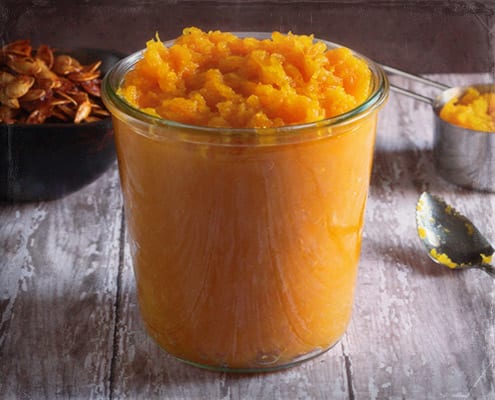 In my household, November — not October — is the month for all things pumpkin. In the weeks leading up to the comfort food feast of Thanksgiving, cravings for homemade pumpkin pie, pumpkin cheesecake, pumpkin cookies (and, of course, pumpkin spiced lattes, homemade or not) really kick in.
A few years ago, there was a pumpkin shortage in the U.S., and shelves that normally held the ubiquitous cans of Libby's pumpkin purée were empty. All season long [gasp!].
That's when I learned to make my own, from fresh pumpkins.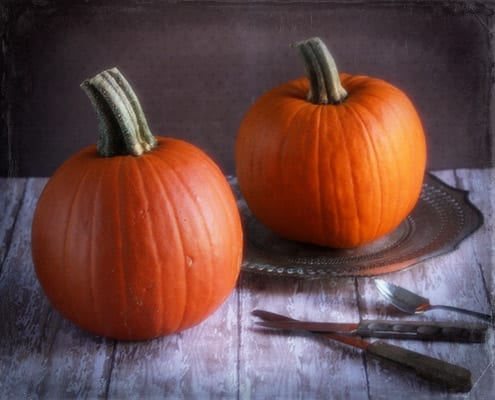 Pie pumpkins — or sugar pumpkins, as they're sometimes called — are smaller and sweeter than Halloween's huge Jack O' Lantern field pumpkins (which have the added disadvantage of being rather grainy). Pie pumpkins are widely available at grocery stores and farmers' markets, from September through the holidays.
I scored these two babies for $1 apiece at my local farmers' market — a bargain in my area, as that's cheaper than even a can of the store's generic brand of purée (a pie pumpkin yields more purée than a commercial 15 ounce can). Plus, they were organically produced a mere 10 miles from my house (and I got to shake the hand of the farmer who grew them — win-win-win).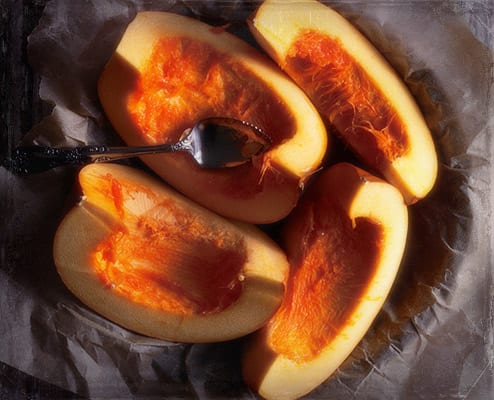 The best part: the purée itself is so simple to make. Pie pumpkins are much easier to handle than field pumpkins — a chef's knife will make a clean, single cut through the squash (no "sawing" needed), and a serrated grapefruit spoon makes quick work of removing the pulp and seeds (no more difficult than a cantaloupe).
See Also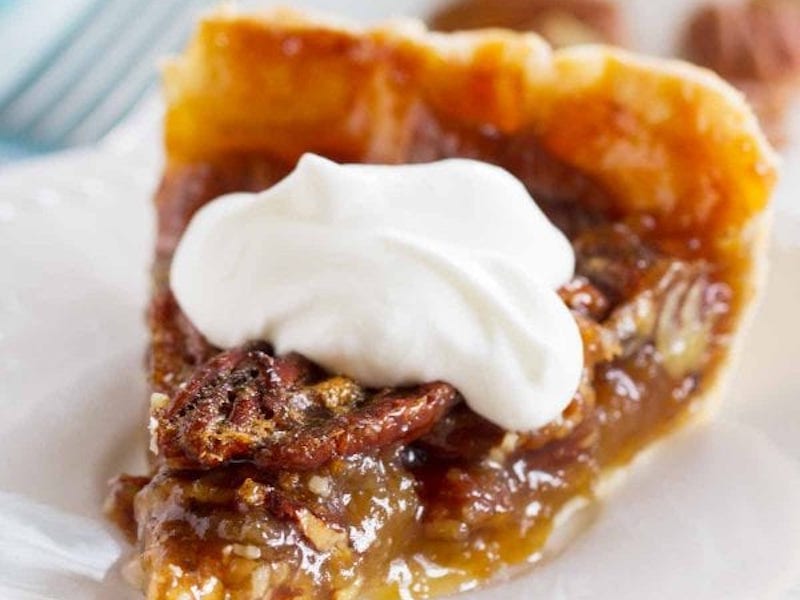 Roast the pumpkin in the oven, scrape out the flesh, and mash with a large fork or purée in a blender. Done. Use immediately in your recipe, or bag it up in one-cup quantities and freeze it (where it lasts for months and bakes up wonderfully after thawing).
My 2 3/4 pound pumpkin produced 3 cups of purée; a can of Libby's contains only 1 3/4 cups.
Oh! And while you have all of those lovely pumpkin seeds piled on your cutting board, don't forget that they make fabulous snacks. Clean them free of the stringy pumpkin pulp with a quick rinsing in a sieve, and roast them in the oven with your favorite seasonings. I tried this recipe for sweet sriracha pumpkin seeds this past weekend and came away completely, hopelessly addicted.
Print
DIY Pantry: Homemade Pumpkin Purée
Fresh homemade pumpkin purée makes your favorite Thanksgiving desserts taste amazing.
Author:

Karen Gibson

Prep Time:

5 mins

Cook Time:

60 mins

Total Time:

1 hour 5 minutes

Yield:

2

-

3

cups

1

x
1

pie pumpkin, weighing 2 to 3 pounds (

1

to 1.5kg)
water
Instructions
Preheat oven to 350 degrees F.
Slice the pumpkin in half vertically, starting with a cut next to the stem.
If the stem is long, slice it off at its base.
Scoop out the seeds and stringy pulp using an ice cream scoop, a sharp-edged spoon, or a serrated grapefruit spoon.
If you'd like, slice each pumpkin half into two wedges – it will cook a bit faster.
Arrange the pumpkin pieces in a baking dish, skin side up, and add water to cover the bottom by 1/4″.
Place the dish in the oven and bake for 45 to 70 minutes. Total baking time will vary, depending on the size of the pumpkin. Begin checking for doneness at the 45 minute mark: a knife inserted into the outer pumpkin skin will yield easily, and the flesh will be orange and tender.
Remove from the oven and cool.
When the pieces can be safely handled, scrape out the flesh, discarding the skin. Purée in a blender or by hand with a large-tined fork.
Use immediately or keep in the refrigerator for several days. For long-term storage, freeze in a heavy-duty bag or container.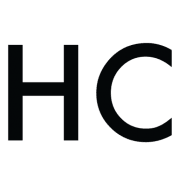 Karen Gibson
Karen Gibson is an avid cook, organic gardener, DIY fanatic, and independent writer living in Cincinnati, Ohio. Writing about food and how it gets from the ground to our tables is her passion. She's a regular contributor to Edible Ohio Valley magazine and the Huffington Post. Follow her cooking and gardening adventures at her blog, SoupAddict.com.