PARTNER POST: We've teamed up with Bonne Maman to bring you the best homemade breakfast and brunch recipes for spring.
Reuse your empty Bonne Maman Preserves jars creating a multitude of new and beautiful vessels to use in your kitchen and beyond.
Don't have any empty Bonne Maman jars yet? Be sure to click the banner below and enter their contest to win free preserves and Le Creuset swag.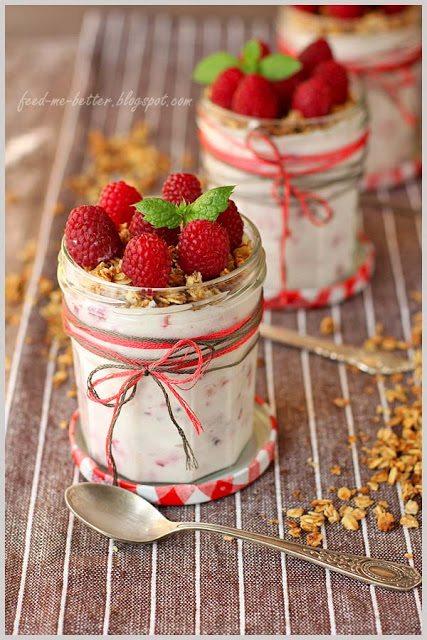 http://feed-me-better.blogspot.ca/
Make a Parfait To-Go
Wash out your Bonne Maman jars and repack them in the morning so you can have breakfast on the go. Be sure to layer the crunchy items, like granola or nuts, at the top of the jar so they don't get soggy. Try this recipe.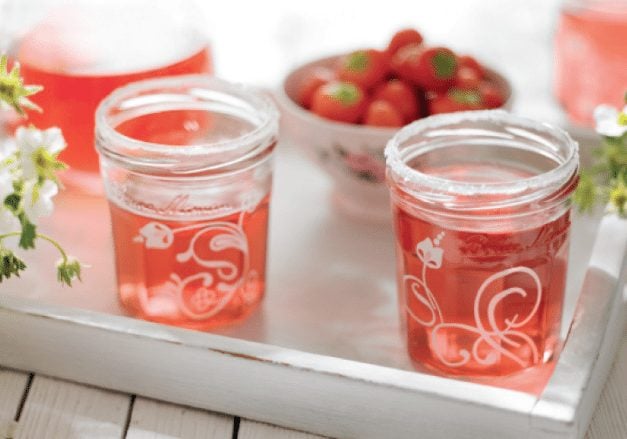 Image: Bonne Maman
Use as Party Glasses
If you're having a slew of guests over to your house and don't have enough glasses, but also want to avoid wasteful paper cups, use jars! Write on the glasses with erasable markers to denote names and which glass belongs to which guest, stick on fun decals, or coat the rims simply in sugar.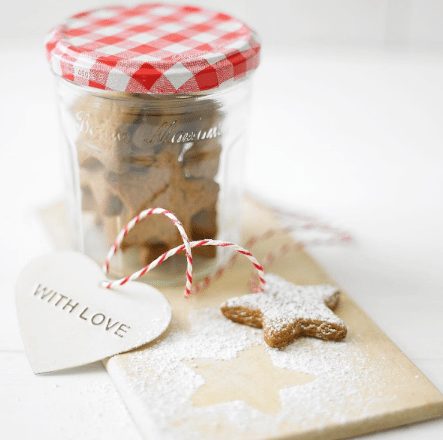 Image: Bonne Maman
The Perfect Gift Package
Let someone know you care with an empty preserves jar packed with homemade sweets and wrapped in a simple ribbon. Try this cookie recipe.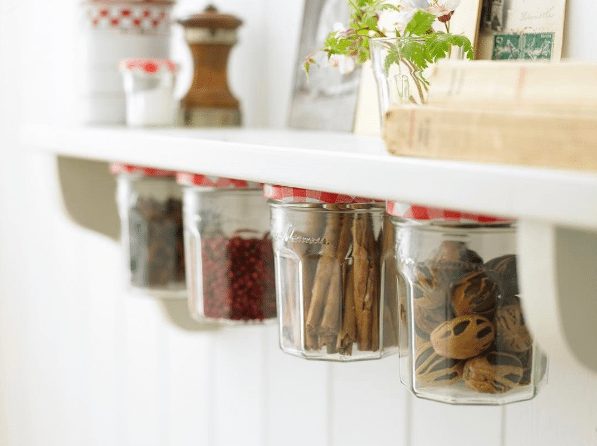 Image: Bonne Maman
Get Organized
Whether you need a pencil cup or something with a lid to organize spices, buttons or odds and ends, reuse your jars! Check out the tips here to making this shelf.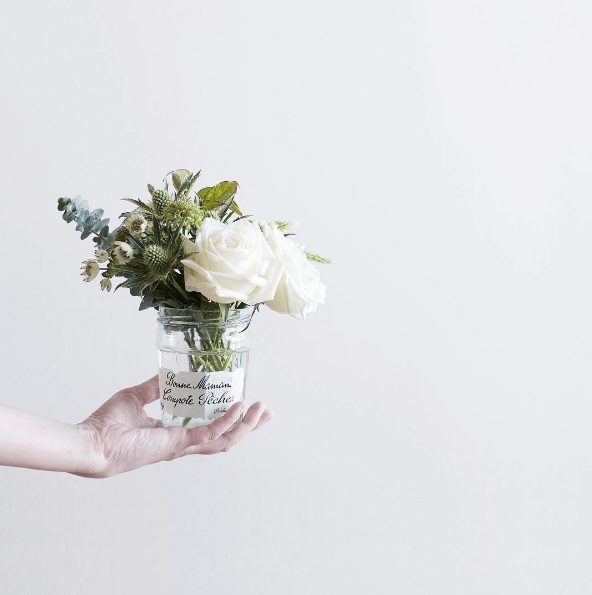 Image by @tomoog
Impromptu Vase
When surprise bouquets arrive or stray flowers in the garden are begging to be enjoyed inside, grab your empty Bonne Maman jar. Plus, these jars are the perfect height for the smallest floral treasures.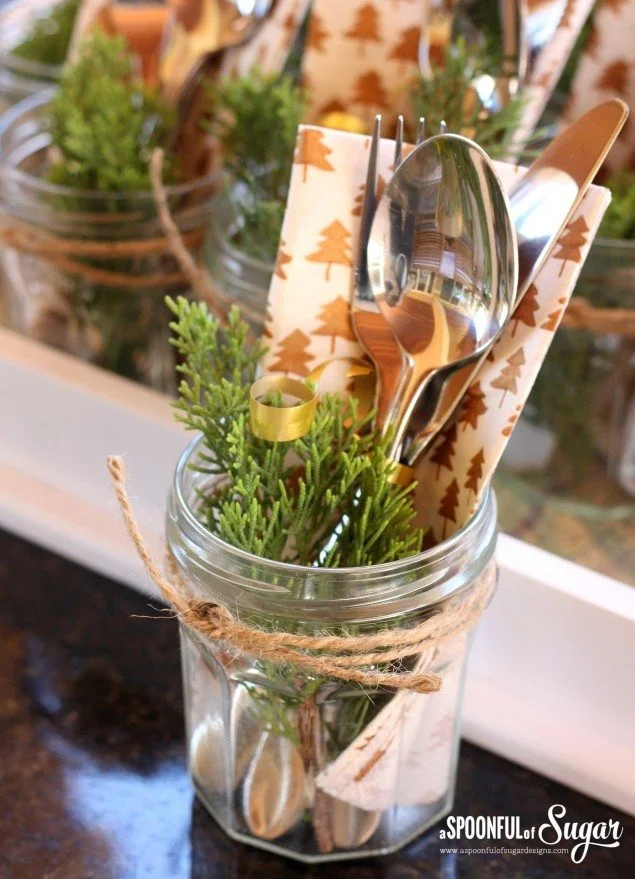 Image: www.aspoonfulofsugardesigns.com
Spruce Up Your Place Settings
Add some intrigue to your next table-scape by using empty jars to organize utensils and decor at each place setting. See the tips here.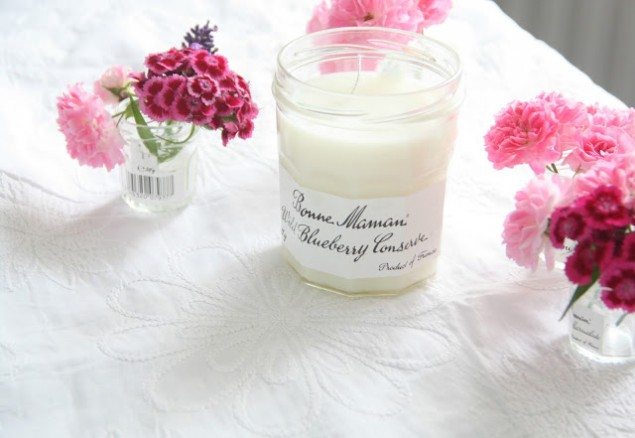 Image: www.aquirkylifestyle.com
Make a Candle
If you are looking to just place a tea light inside of an empty jar for a special glow or want to make your own, these Bonne Maman jars are the perfect size! Click here to learn how to make your own soy candle.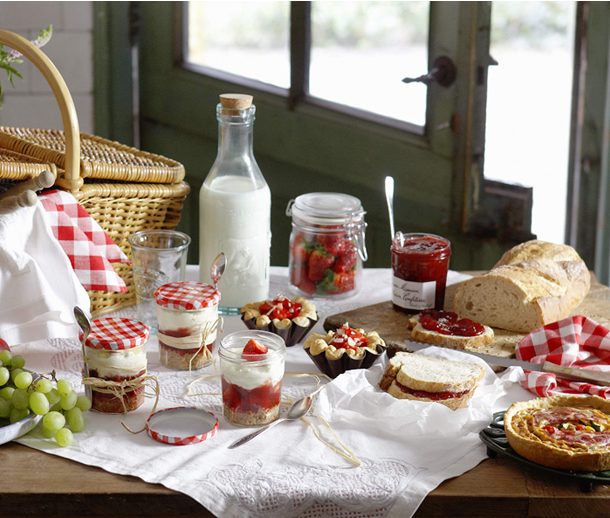 Personal Cake in a Jar
Serve up a special dessert in a jar that perfect for a picnic or backyard soirée. This recipe is layered with biscuits, preserves, and cream for a sweet spring treat.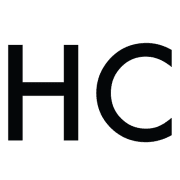 Honest Cooking
The Honest Cooking editorial team handpicks inspiring culinary stories to share with you that we think are beautiful. We strive to create an inspiring place for culinary exploration, salivating recipes, interesting personalities and stories.