I spent some time recently in Laredo, Texas, a dusty town on the U.S.-Mexico border that I called home for many years.  My 90-year-old grandmother still lives there.  When I arrived at her door one morning, she reminded me that I don't visit often enough.  Not by chiding me or layering our conversation with honey-dipped guilt. She simply did not recognize me.
By Gilda Claudine Karasik
This was a first. I am her eldest grandchild and we've always been close, even into my adulthood when the geographical distance between us grew to a span of almost 2,000 miles.  The more time I spent with her on this trip, the easier it was for her to recall who I was.  Though, betrayed by her short term memory, she was repeatedly surprised to see the grown-up version of the child she so fondly remembers.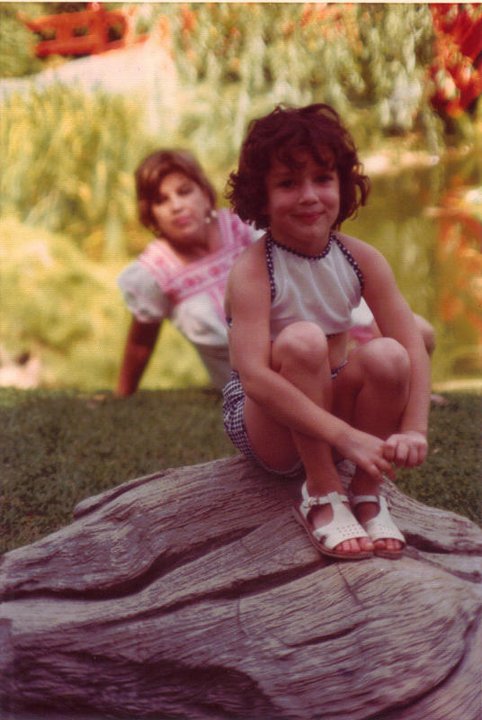 Dementia has robbed my grandmother of the ability to remember whether she ate breakfast on a given day or that she spent the afternoon playing bingo with new friends.  She forgets where she put her glasses a minute ago.  That she has phoned a friend over and over again in the preceding hour because it is the only telephone number she knows by heart.  That no one has stolen her dentures because they are on the bathroom sink where she just plunked them into a glass of water.  Yet, she remembers her childhood when she and her family picked cotton in Robstown, Texas; the years during which she birthed seven children; and that she always had a passion for cooking.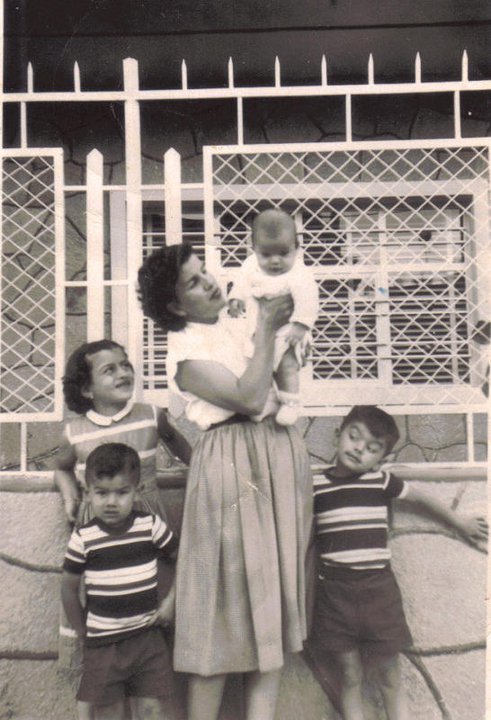 Now, when I ask her how it is she came to love cooking, she says only that she has loved it ever since she can remember.  My grandmother spent many years cooking for the good people of Laredo.  She had a downtown pensión, managed a drugstore eatery, and set up restaurants where ever she could afford the rent.  On this trip, my Uncle Eddy and I drove through town, pointing to the different spots where my grandmother once occupied kitchens and fed customers.  All these years later, people still recognize her.  Most recently, a caretaker at her community center who hadn't seen her since the 1970s and who gushed about how he used to lunch daily at one of her eateries.
I desperately wish that I had sat with her years ago to learn her ways in the kitchen, before a time when my grandmother's unwritten recipes and techniques eloped with her lost memories.  I struggle to remember the times she showed me how to make the simplest of dishes, the staples that she always had ready to serve at the first hint that anyone might be hungry:  sopa de arroz, frijoles, enchiladas rojas.  Such typical Mexican foods that, like a mad scientist, I cook without looking at a recipe, daring myself to divine my abuelita's alchemy.
Print
Sopa de Arroz
---
Author:

Gilda Claudine Karasik

Total Time:

30 minutes

Yield:

4

to 6

1

x
Description
This is my grandmother's recipe just as she told it to me during a recent visit.
---
2 cups

(

4.8

dl) of long grain rice

1 1/2 tablespoons

of canola or vegetable oil

1

clove of garlic, minced

1

small onion, "bien picadita" or diced thin

3 1/4 cups

(

7.6

dl) of chicken stock or water

1

large tomato, diced
Salt to taste

1 cup

(

2.4

dl) of chopped, fresh, mixed vegetables (e.g. corn, peas, lima beans)
---
Instructions
Rinse the rice, first in scalding hot water and then immediately in cold water.
Heat the oil in a medium-sized pot.
Add the onions, garlic and rice and stir until the rice toasts and turns opaque.
Stir in the tomato and add the stock or water.
Add salt to taste.
Bring the pot to a boil, add the mixed vegetables, and cover.
Turn the heat to low and cook until the liquid evaporates (approximately 20 minutes).
Notes
To make a cilantro-infused sopa de arroz, omit the tomato and mixed vegetables. Once the liquid boils, add a bunch of fresh cilantro and proceed with the preparation.
Prep Time:

10 mins

Cook Time:

20 mins
Gilda Claudine Karasik
Gilda Claudine is a lawyer and freelance writer. She blogs about Mexican food and culture at www.dosgildas.com and about writing at www.dkwritings.wordpress.com. She is currently working on a her first novel.