Steen Hanssen takes us to the Christmas markets of the land where tannenbaums and glühwein rule.
By Steen Hanssen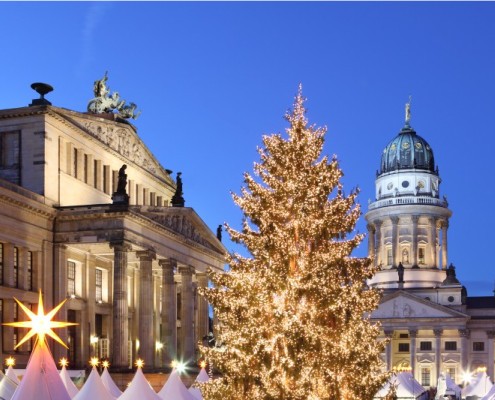 Every year it's the same old routine: Being feigned surprised of how sudden the glorious Biergarten season gave way to the pumpkin/Halloween celebrations of October and before you can say Glühwein mit Schuss, the Christmas market season is in full bloom across Germany. The most iconic Christmas market is perhaps the Leipziger Weihnachtsmarkt which can be traced back to the year 1458, the one in Dresden is even older (1434).
In most German cities the central town square will be turned into something resembling a little hobbit town with tiny wooden houses functioning as stalls, selling all kinds of handicraft and Christmas decorations such as carved nutcrackers, cakes and cookies including Lebkuchen and Stollen (gingerbread and loaf-shaped cake with dried fruit and marzipan), all kinds of candies and roasted nuts, and of course for those of us with a healthy thirst and cravings for savory pork every respectable Christmas market have an abundance of delicious food and beverage on offer.
My all time favorite Christmas market dish is the classic Grünkohl mit Mettwurst (Curly Kale with pork sausage and mustard) followed by a warm cup of Glühwein (mulled wine) with spices, raisins, almonds and the existential choice between "mit order ohne Schuss" (with or without an added shot of rum). Also the Backfisch (battered fish) with Kartoffelpuffer (potato pancakes) and applesauce is an excellent choice.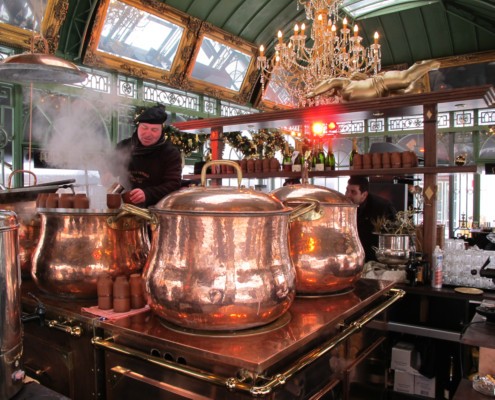 (The old school Glühwein station at Charlottenburg Palace Christmas Market)
There are more than 60 Christmas markets all over Berlin. Do avoid the big ones around major tourist hubs such as Alexander Platz, Potsdamer Platz or the Gedächtniskirche in City West, they tend to be overcrowded and borderline tacky. If you look for upscale luxury try the one at Gendarmenmarkt. I recommend the Christmas market at Schloss Charlottenburg where the market lies at the foot of the old palace which is being lit up by colourful spotlights, indeed a beautiful backdrop for enjoying Glühwein.
Cheers and Merry Christmas!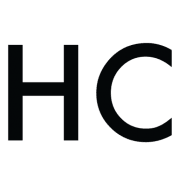 Steen Hanssen
Steen Hanssen is a Berlin based food writer who loves to eat, drink, cook, read, write and think about good food and beverages. Though Kierkegaard argues it'll lead to failure and despair, Steen embraces the aesthetic sphere of existences striving for novelty, pleasure seeking while edging towards the perfect asparagus experience. Steen is also a contributor to Serious Eats.