Often the final notes of a meal, desserts are the perfect opportunity to leave your guests in awe of your sweet genius. Discover traditional and new unique pastries and more to try from around the world. Take a trip with your sweet tooth.
Food blogger and avid traveler Bernard Laurance loves a challenge. Whether it is getting his hands on a secret family recipe, find the best cake formula, or taking on the task of documenting desserts from around the world. In his new cookbook, Baklava to Tarte Tatin: A World Tour in 110 Dessert Recipes, Bernard decodes seemingly complicated recipes or ingredients to bring us the best desserts from around the planet and right into our home kitchens. Divided by content, the book is easy to navigate without being overwhelmed and the pictures help you quickly decide what to make.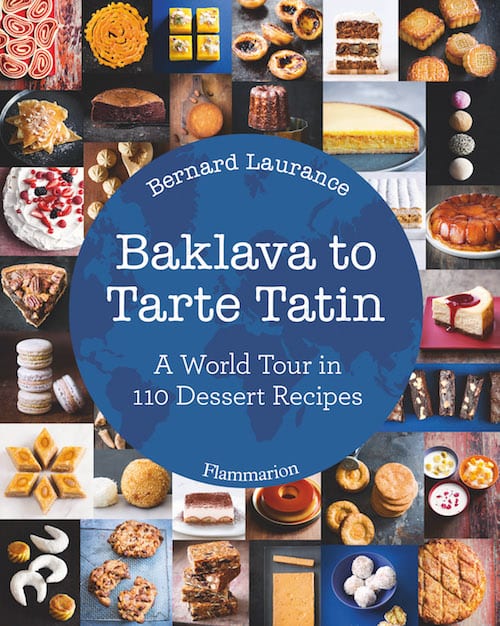 Here are ten of the more unique recipes hailing from around the globe that can be found in his book.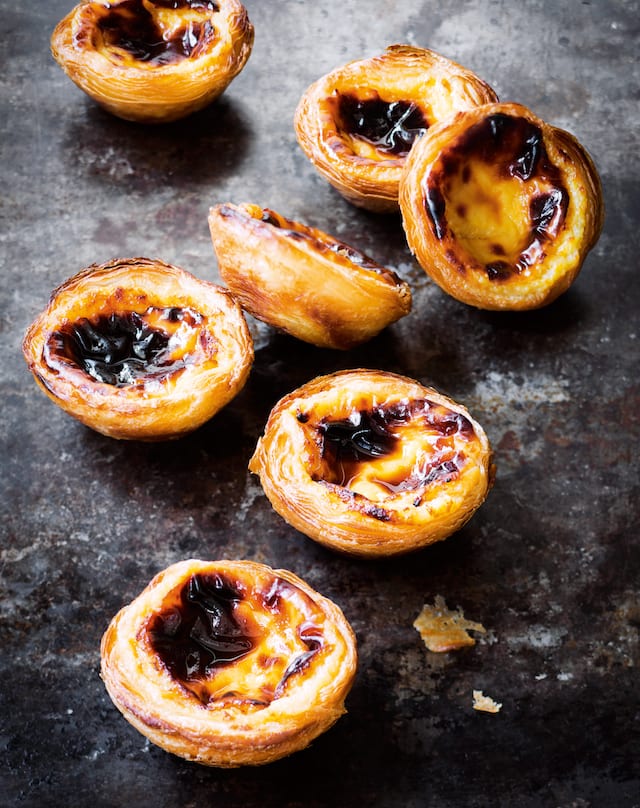 Portuguese Custard Tarts: Pastéis de Nata
Baked in a flaky crust, these sweet custard bites are a perfect finish to a Portuguese meal. Simple ingredients are combines for a creamy, rich dessert with a hint of cinnamon. See the recipe at the bottom of this post!
Flemish Vanilla Waffles: Stroopwafels
Delicious waffle wafer cookies come from the Low Countries of Northern Europe. They are thin, soft, and filled with a vanilla syrup, but can also hold rum and brown sugar fillings.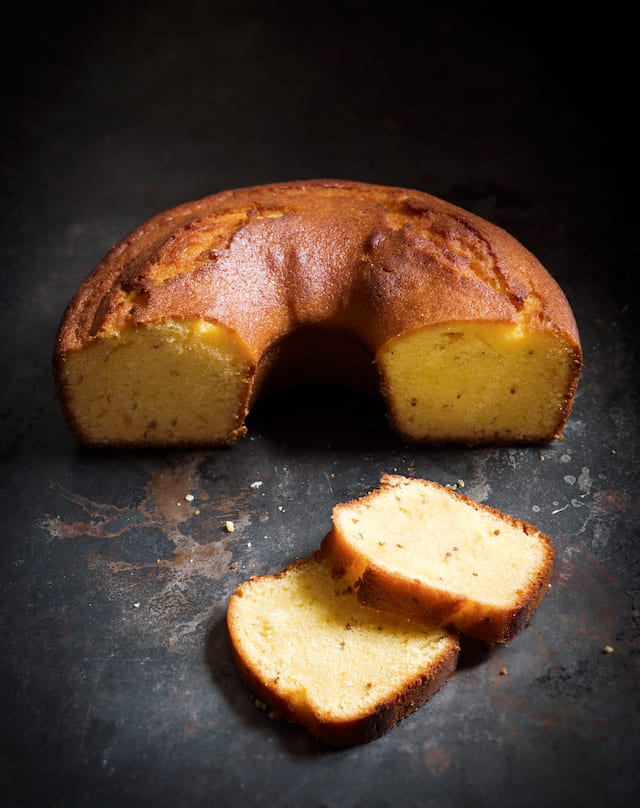 Brazilian Cornmeal-Parmesan Cake: Bolo de Fubá
The beauty of Brazilian food is how it combines a multitude of cultures into one dish. This sweet and savory cake was inspired by the Portuguese that once inhabited Brazil. While the Parmesan taste is not detected after baking, it leaves a beautiful, soft texture.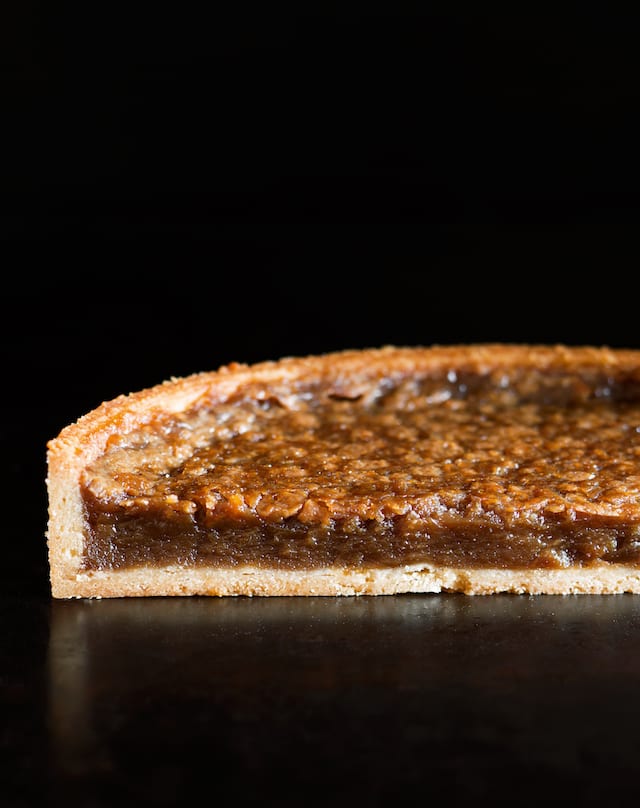 Canadian Sugar Tart
A favorite in Quebec, this sugar tart is also common in northern France and Belgium. Cream and brown sugar make up a rich, sweet, and simple filling that is quite addictive. This is a perfect winter dessert when little produce is available.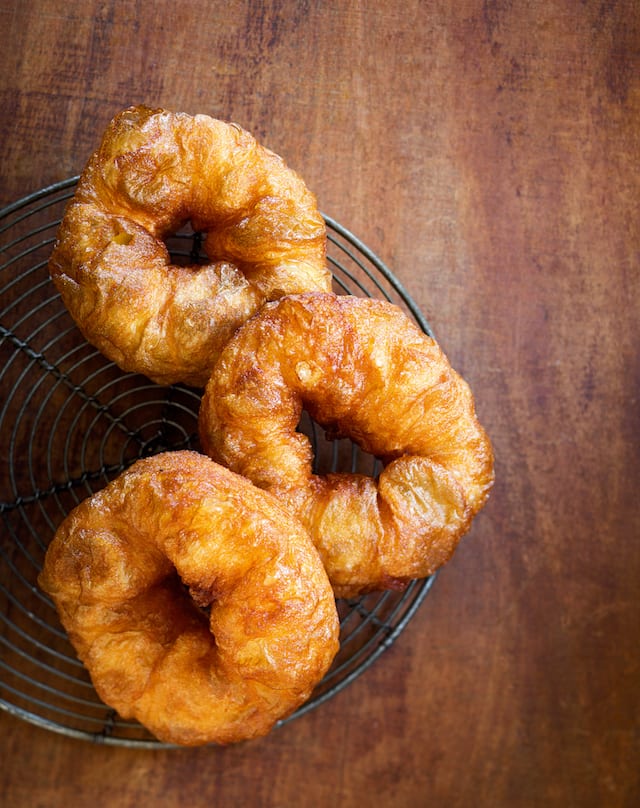 Moroccan Doughnuts: Sfenj
Made across northern Africa, these doughnuts are often enjoyed at breakfast or as an afternoon snack with hot tea.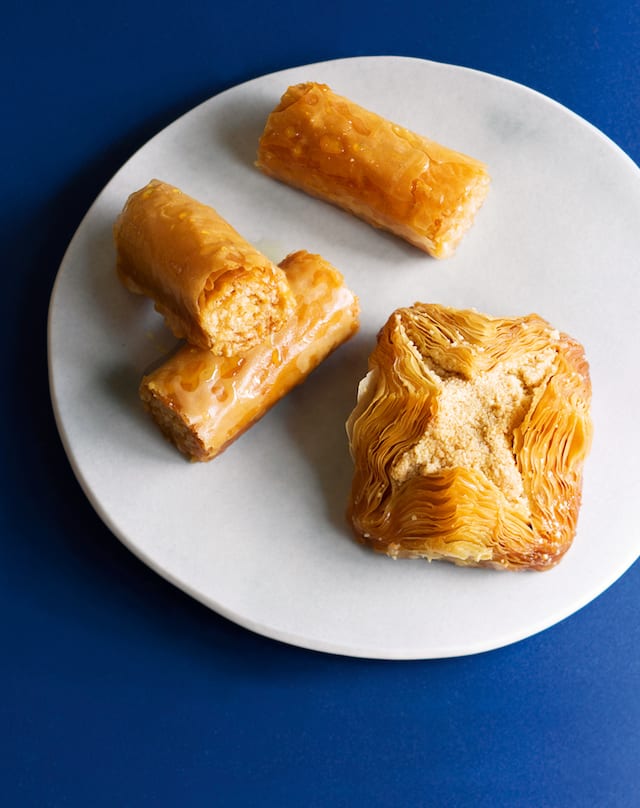 Lebanese Cashew Baklava Rolls
Baklava can be found in many cuisines around the works. The Lebanese version is a bit different as it is filled with cashews and pistachios. Be sure to use ghee for their unique, delicate flavor.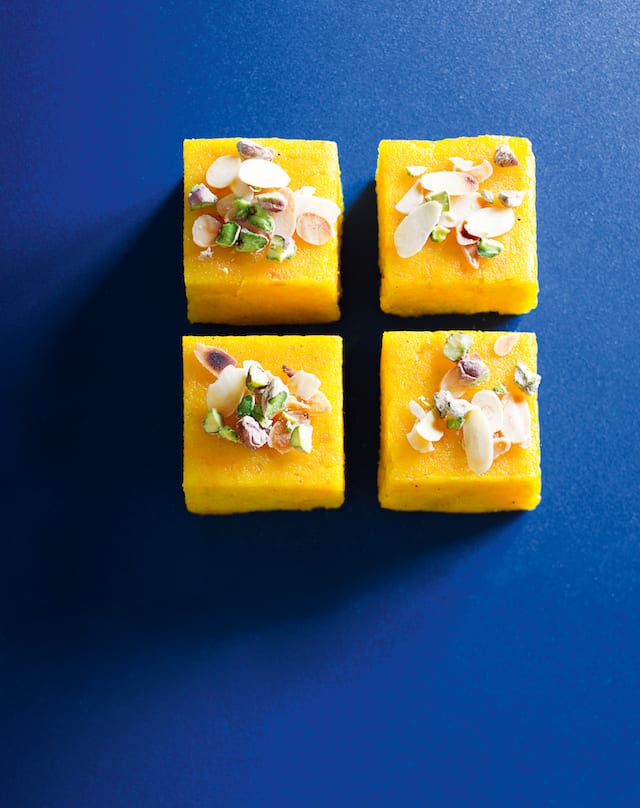 Indian Semolina-Carrot Cake
A fragrant and delicious dessert, this cake is often found on Indian restaurant menus. It is very easy to make and is great for winter as it is usually served warm or even hot. Be sure to use quality cardamom and saffron to create its beautiful aromatics.
Thai Pralines
Found at street markets in Bangkok, these sugar and sesame coated cashews are a perfect sweet party snack. They're crunchy and fun. Beware, a bowl of these nuts will be gone in moments, but they are easy to make.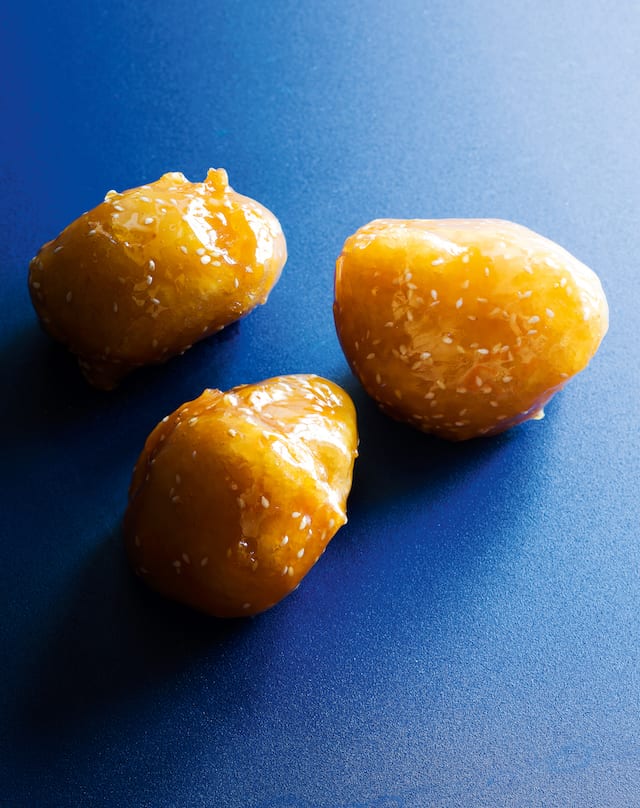 Crunchy Caramel Coated Apple Fritters
You may have had a form of Chinese fried dough at a Chinese restaurant, but you can make them even better at home. Dipped in caramel, these fritters have a truly mesmerizing outer shell.
Australian Pavlova
The famous Australian meringue dessert may just be the perfect sweet. It can hold caramels, sauces, creams, fresh fruits, and more. It has the ultimate crispy and chew texture. And it can be as light or heavy flavored as you choose. It really is a masterpiece that requires very little refined skill.
Print

Portuguese Custard Tarts: Pastéis de Nata
---
Author:

Bernard Laurance

Total Time:

2 hours 30 minutes

Yield:

22

tartlets

1

x
For the cream
2 ½ tablespoons

1 oz./25 g cornstarch

2 tablespoons

½ oz./15 g whole powdered milk

2 cups

minus 1 teaspoon (

475

ml whole milk)

2 tablespoons

1 oz./25 g unsalted butter

1 teaspoon

vanilla extract

1

generous pinch salt

1 cup

7 oz./200 g sugar
Scant

½ cup

(

100

ml water)

1

piece lemon peel from an unwaxed or organic lemon (about

½

x

2

inches (

1

x

5

cm))

1

cinnamon stick
Generous ? cup (3 ½ oz./100 g egg yolks)

3 tablespoons

1 ½ oz./40 g egg whites
For the puff pastry
2 ½ cups

10 ½ oz./300 g all-purpose flour
? cup (140 ml water with a pinch of salt)

6 ¾ oz

. 190 g margarine (choose

one

recommended for baking) or European-style butter with at least 84 % butterfat, room temperature, plus a little extra to spread over the dough and to grease the molds
---
Instructions
For the cream:
In a heatproof mixing bowl, dissolve the cornstarch and powdered milk with a little of the whole milk.
Pour the remaining milk into a small saucepan over low heat with the butter, vanilla, and salt. Stir frequently.
In another saucepan over low heat, place the sugar, water, lemon peel, and cinnamon stick, and heat to 234°F (112°C).
When the butter has melted and the milk is simmering gently, gradually pour the liquid over the cornstarch-milk powder mixture, stirring constantly.
Whisk the egg yolks and whites into the cornstarch-milk mixture.
Remove the lemon peel and cinnamon stick from the syrup and pour it gradually over the other mixture.
Set the heatproof mixing bowl over a hot water bath and cook, stirring frequently, until the mixture thickens, about 10 minutes. Pour it into a deep but narrow dish (so that as little as possible will evaporate) and allow to cool to room temperature. Chill for 1 hour.
For the puff pastry:
Combine the flour and water and knead for about 10 minutes. Cover with plastic wrap and chill for 1 hour.
On a lightly floured surface, roll the dough out into a rectangle twice as long as it is wide. The margarine or butter should be malleable enough to shape easily. Spread it over the center of the dough, shaping it into a square with sides the same as the width of the dough. Fold the dough on the left and on the right to meet in the center.
Roll out to a rectangle three times as long as the width. Fold the top third downward and fold the lower third over the other 2 layers. Rotate the dough 90° (keep the fold on the left each time you rotate). This stage is called a "simple turn."
Make another simple turn and once again roll the dough into a rectangle.
With the long side facing you, dip a pastry brush in water and lightly brush the entire surface of the dough. Roll it up to make a long log shape. Using your fingers, spread margarine over the entire surface of the log to prevent it from drying out. Cover in plastic wrap and chill until 1 hour before you assemble the pastéis.
Preheat the oven to 465°F (240°C), or as hot as possible. Grease the pastéis molds.
Gently stretch the log of dough until the diameter is 1 ¼ inches (3 cm) from one end to another.
Cut it into 1-inch (2.5-cm) slices and place them in the prepared molds. Place a piece of dough at the base of each mold and spread it out, using your thumbs as you turn, until it reaches the top.
Pour the cream into the molds, stopping about ¹?¹º inch (3 mm) short of the top. Place the molds on a baking sheet.
Bake for 15 to 20 minutes, until the surface is caramelized in parts and the cream has risen well.
Remove the sheet from the oven and let cool on a rack for 10 minutes, then carefully turn the paste is out of the molds using a knife. Allow to cool for 30 minutes before serving.
Notes
Special equipment: fairly deep, flared tartlet molds, measuring 1 ¾ inches (4 cm) at the base and 2 ¾ inches (7 cm) at the rim.
From Baklava to Tarte Tatin: A World Tour in 110 Dessert Recipes, by Bernard Laurance. © Flammarion, S.A., Paris, 2015
Prep Time:

2 hours

Cook Time:

30 minutes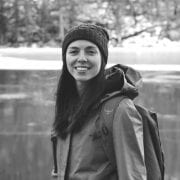 Annelise McAuliffe
Mandatory family outings to the Detroit farmers' market and nightly home-cooked meals cultivated Annelise's respect and curiosity for food. A graduate of The Culinary Institute of America, she spends her free time in New York City recipe testing, eating breakfast all day, and dreaming up international culinary adventures.