Denver Pizza Company has opened a new location in the Mayfair neighborhood and we are stoked. Check out why we love their pies and be sure to sign up for their newsletter for a free pizza. Yep, you read that right.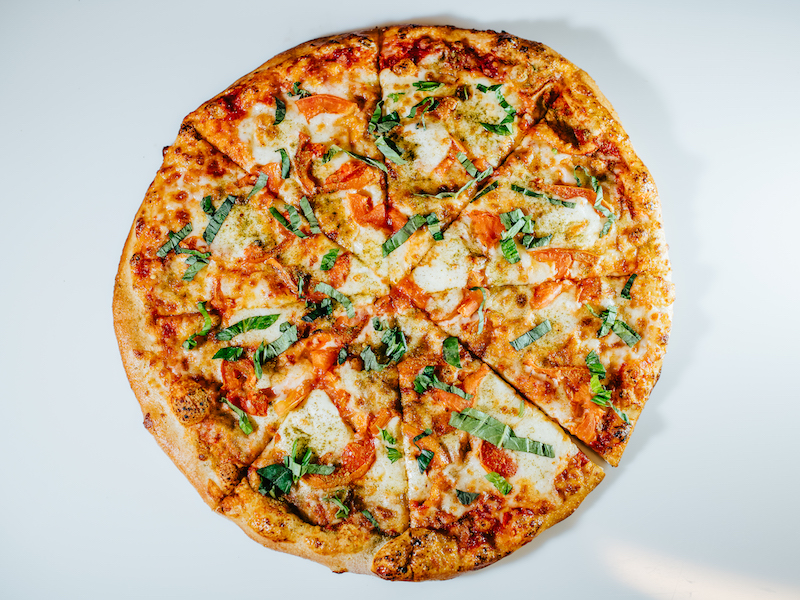 The Native
Images by From the Hip Photo
Last week, Denver Pizza Company debuted their second location and we're not mad. Located at 908 Jersey Street, this new location celebrated their Colorado-themed pies, just like their original store. These thin, buttery crust pizzas have been made in the Mile High city since 2009 and we are glad they are expanding. The pizza joint focuses on great flavor and convenience while being eco-conscious, using wind-power energy credits to offset their energy usage.
We tried their pizza on opening day, spoiler: it was just as delicious as usual! We went for the Native, everyone's favorite Margherita and the 5280, a nod to Denver with some favorite local spices. Other pies include: Cripple Creek, a meat lover's heaven; the East Colfax, with a green chili-based sauce; the Boulder Pie, a vegetarian's delight; The Magnificent 7, topped with seven stellar ingredients; the Cease and Desist, a sweet and salty combination; the Avalanche, a whiteout of Alfredo sauce and artichoke hearts; the Hot Spring, a spicy treat; the Red Rocks, for the hot sauce connoisseur; the Cream Cheesman, a cream cheese lover's dream; and the Crew Pie, a monthly special made by one of DPC's finest.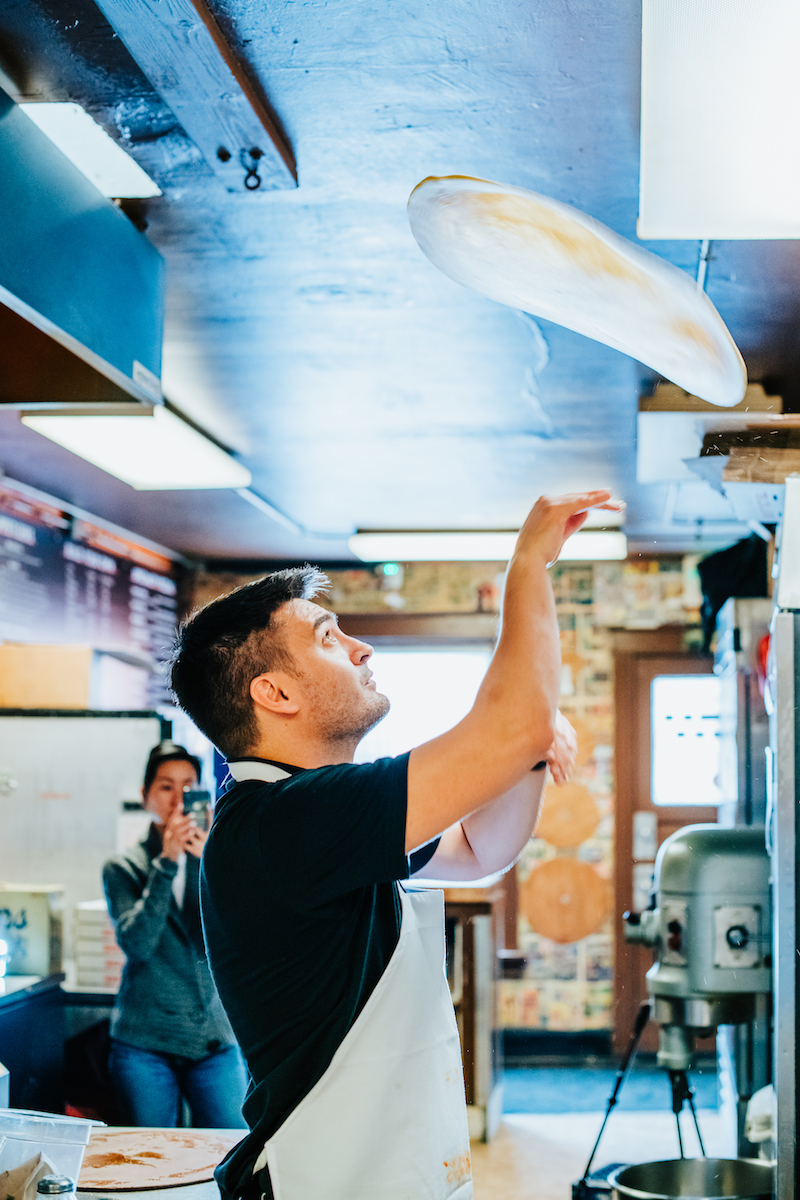 Aside from pizzas, Denver Pizza Company also slings dry-rubbed or saucy oven-baked chicken wings, garden-crisp salads, breadsticks and locally-made ice cream. In addition to serving traditional-style pizzas with extraordinary ingredients and distinct combinations, DPC also caters to selective dietary needs with their award-winning gluten-free pizzas and vegan pizzas. We ordered one of our pizzas on a gluten-free crust and we had a hard time telling a difference between the two. It was a winner!
To make dinners at home easier, Denver Pizza Company has mastered the Take N' Bake pies complete with step-by-step baking instructions so you can enjoy their pizza at home, whenever you want it.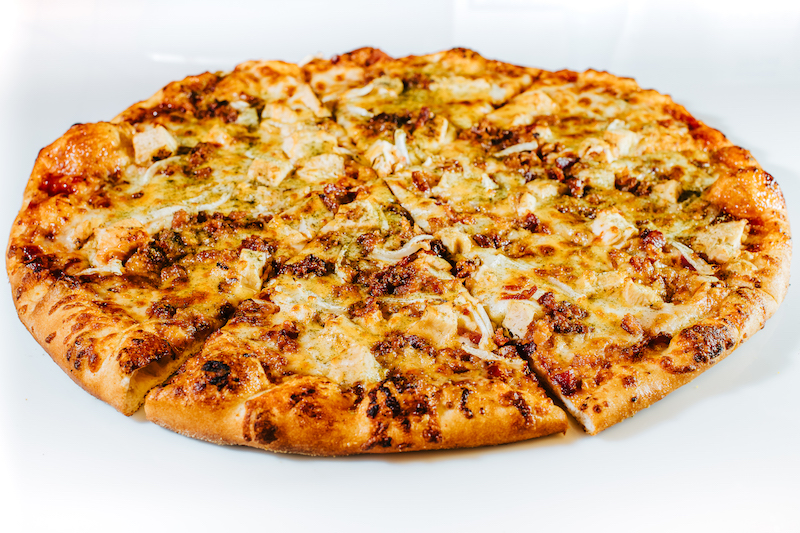 Cease and Desist: BBQ Chicken Pizza
"Our mission at DPC is really simple – we've taken pizza back to its roots," said owner Andrew Dunlop. "By making the dough in-house and using responsibly sourced ingredients, we're giving guests a way to enjoy a variety of pizzas. We've been extremely pleased with the reception our first shop on 11th Street has received since opening in 2009, so when the opportunity came to open an additional space, we jumped on it to expand our presence in our hometown."
Now how about that FREE pizza? Listen up! To celebrate the opening of its second location, Denver Pizza Company is offering a complimentary medium pizza to anyone who joins their email club for the East Denver location. To sign up, customers can go to www.denverpizzaco.com and select East Denver location.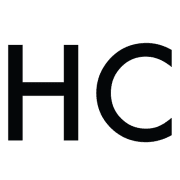 Honest Cooking
The Honest Cooking editorial team handpicks inspiring culinary stories to share with you that we think are beautiful. As an international online culinary magazine with the ambition to truly change the face of online food media we hope to create an inspiring place for serious culinary debate, salivating recipes, interesting food news and international food-fun.