Delights of Dijon — Three Delicious Mustard Vinaigrettes for Every Salad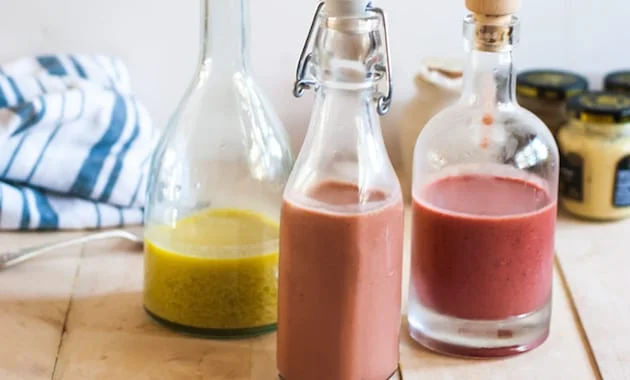 PARTNER POST — Discover the unique flavors of the Dijon region with Maille.
Mustard brings creaminess and striking flavors to simple vinaigrettes to create unique flavors like blackcurrant or roasted garlic and parmesan.
By Amanda Powell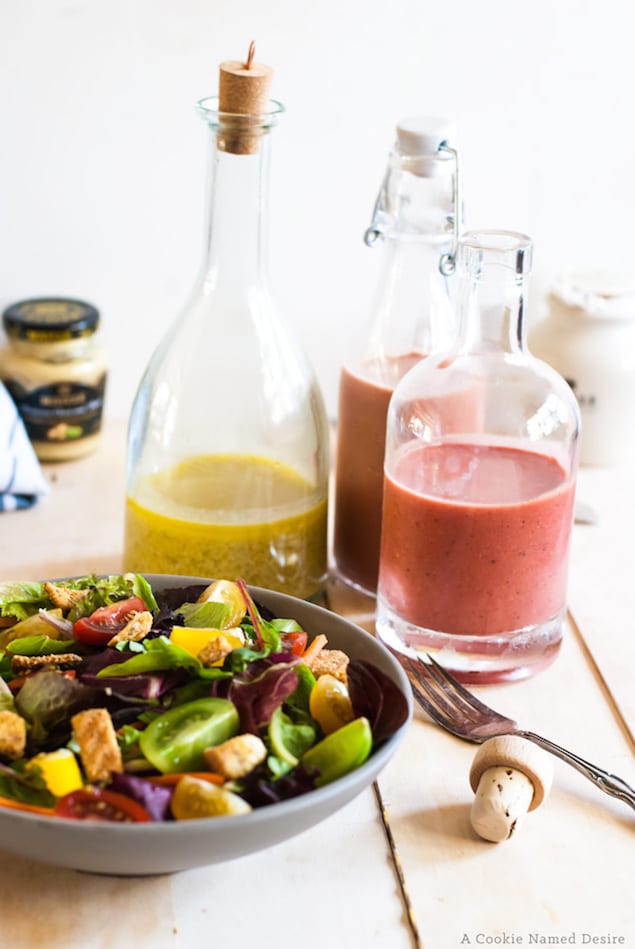 I've been committed to eating lighter foods now that the weather is warming up. Although I love autumn and the comfort foods that are associated with that season, I am not a fan of that heavy, weighed down feeling afterward.
For years, I've been in a bit of a salad rut. I use the same basic types of lettuce, the same mix-ins, and the same bland vinaigrettes. This always leaves me feeling bored and completely unsatisfied. I've started changing up my vinaigrette by creating a few that are much more flavorful and with much more personality.
Vinaigrettes with Dijon mustard have always been a favorite of mine. I love the creaminess the mustard brings, and also the spiciness that wakes up your tastebuds. I recently sampled a few different mustards from Maille, and was instantly smitten with the striking flavors. In the past, I only knew of a few Dijon mustard flavors, but Maille brought a whole new world of flavor to me with flavors such as white wine; blackcurrant liquor; parmesan and basil; lemon and harissa; and walnut. I was most surprised by how much flavor is in each flavor of mustard. It wasn't just a hint of flavor, Maille fully committed to embracing each to create something truly pleasing.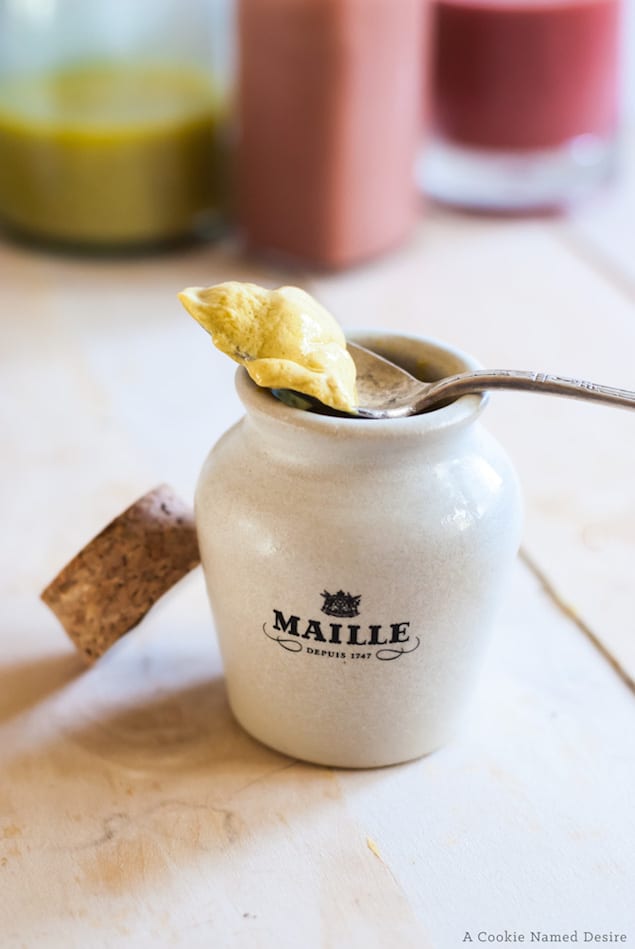 [fve]https://vimeo.com/126301319[/fve]
For the vinaigrettes, I used a very simple formula, and you will notice what that is when looking at each recipe. I did this so that you can use it as inspiration to create any flavor of dijon mustard vinaigrette recipe (Maille has 20 mustard flavors available, so the flavor combinations you can create are nearly endless!) You can make these vinaigrettes by hand by simply whisking the ingredients together or shaking them in a covered mason jar, but I prefer to make them in the blender because it creates a thicker, creamier vinaigrette, plus they do not separate as much. The roasted garlic parmesan basil vinaigrette does separate a bit simply because it has heavier ingredients, but the other two stay uniform. Additionally, this is the only vinaigrette I highly recommend you use a blender to make. You can keep these vinaigrettes at room temperature, but I feel they taste better when chilled.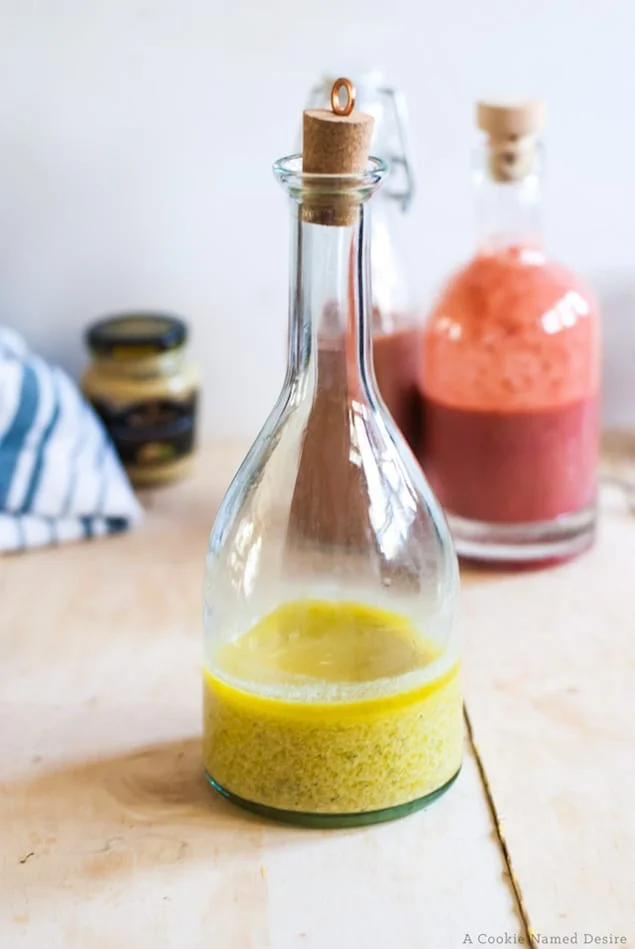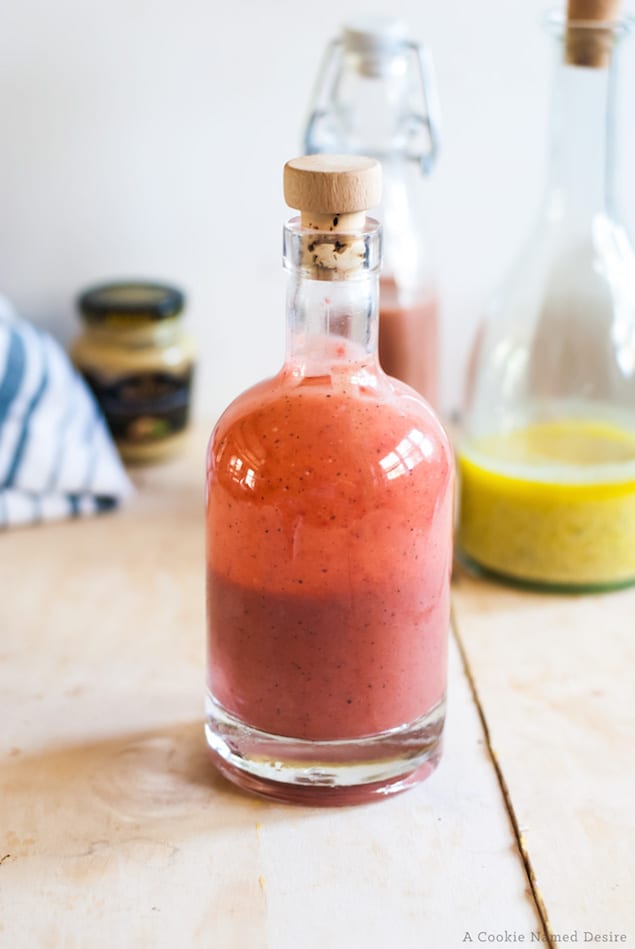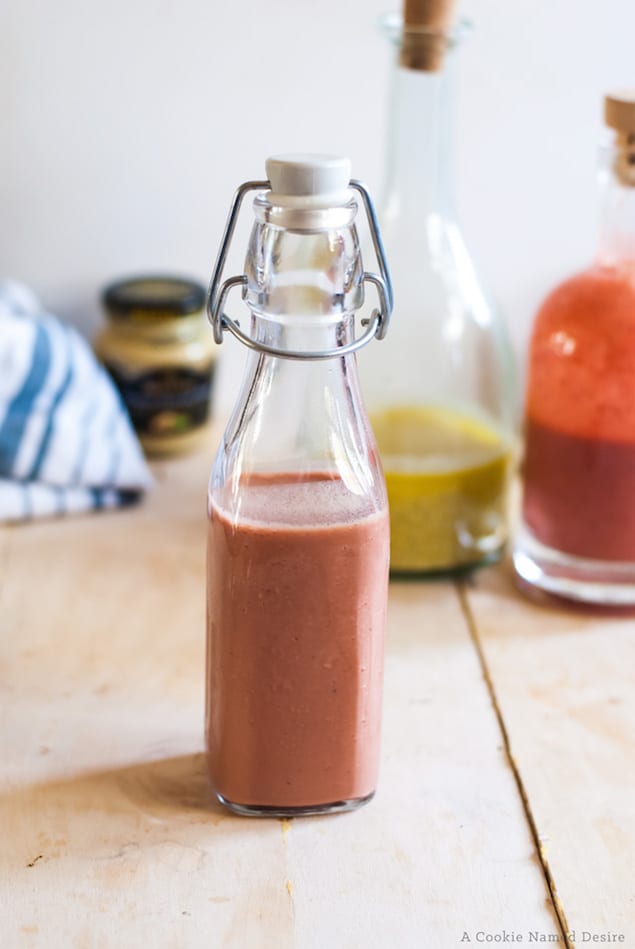 Amanda Powell
Amanda is a self-taught baker and photographer. Her passion for food began when she started college in London and was able to experience authentic food from across Europe. She loves being in the kitchen with her daughter and developing her skills in the kitchen.