These burger buns are one of the best recipes to start with, as they have no added difficulties if you follow the process, and the result is amazing.
By Cinta Farnos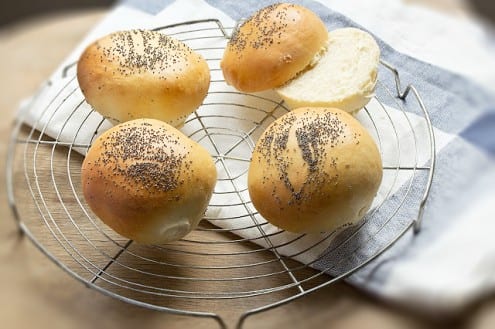 You will not only have very soft and fluffy buns but also healthy ones, made with olive oil instead of butter. Try it, you'll feel so proud of yourself once you've baked it…
Print
Delightful Burger Buns
These burger buns are one of the best recipes to start with, as they have no added difficulties if you follow the process, and the result is amazing.
Author:

Cinta Farnos

Prep Time:

1 hour

Cook Time:

15 mins

Total Time:

1 hour 15 mins

Yield:

6-7

Category:

Baking
– 350g flour
– 1 egg
– 1 tablespoon salt
– 1 tablespoon sugar
– 30g olive oil
– 10g baker's yeast
– 225ml milk
Instructions
In a medium blow, whisk together the flour, salt and sugar. Add the egg and the half of the milk. Meanwhile, in a small bowl, combine the other half of the warm milk with the yeast and stir until it has combined. Add the olive oil and put into the flour. Stir with a fork until it's lightly combined and then transfer the dough to your working surface, lightly floured. Knead the dough for 10 minutes. Return the dough in the bowl, covered with film and let it to prove for about one hour.
Once the dough has been proving and has doubled in size, without kneading it too much, divide it in small pieces of about 75g each. Take each piece and give it round shape, flatten them lightly and put them in a baking sheet with parchment paper, covered with a kitchen cloth. Let them rise for 45 minutes.
Preheat oven to 180º. Before baking them, brush the top of the buns with warm milk and sprinkle some poppy seeds or sesame seeds. Bake about 15 minutes until they are golden brown. Enjoy!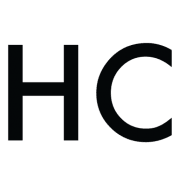 Cinta Farnos
Cinta Farnós is a passionate food blogger, food photography trainee and a political scientist behind her blog, Trossets de cuina. Living in Barcelona, a bit obsessed with the "homemade" idea, when not working or baking, she constantly looks for new projects, new recipes and new places to go.