Even if you're not a skilled bread maker and baker, these buns will make you want to bake them on a daily basis.
By Tamara Novacoviç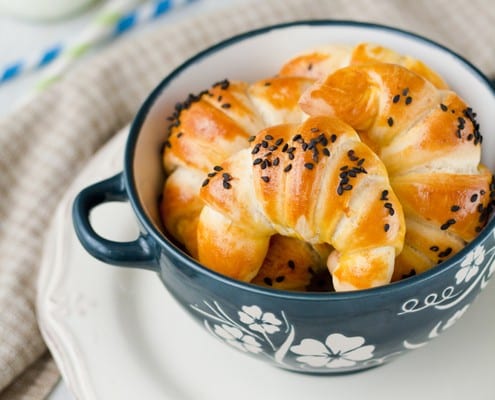 There's so much pleasure in working with dough and watching it develop, grow and change its form, knead it into various shapes and enjoy warm home made breads.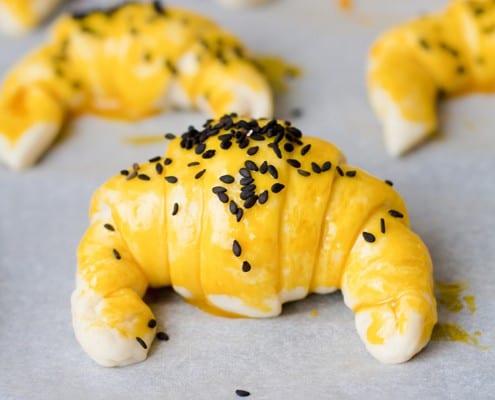 See Also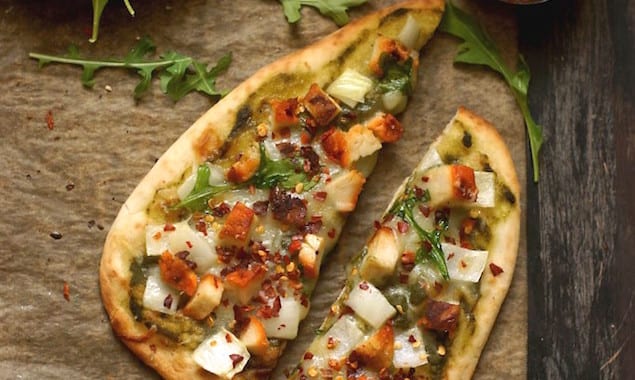 Even if you're not a skilled bread maker and baker, these buns will make you want to bake them on a daily basis. This is a staple in Croatian cuisine and we call them "kiflice". For a fresh from the oven breakfast or as a party snack, even for a family dinner, they're perfect any time. And they really are no brainer. The trick is in the baking powder used together with yeast that makes the dough rise nicely and you don't have to let it rest until doubled in size. That's why they're quick. Just throw all the ingredients into bowl and let your kitchen appliance knead it for several minutes. You then roll the dough out and shape into buns. You can fill them with your favorite cheese.  Another secret and key ingredient is sour cream which makes the dough incredibly soft. Brush wit yolks, sprinkle with favorite seeds, bake for 15 to 20 minutes and they're good to go!

Fresh from the oven buns, so delicious and easy to make!
Ingredients
600 g all purpose flour
0.45 oz (13 g) baking powder
1 tsp salt
0.24 oz (7 g) instant dry yeast
0.4 cups (100 ml) vegetable oil
0.8 cups (200 ml) sour cream, room temperature
0.8 cups (200 ml) warm milk
1 tbsp sugar
1 egg yolk
sesame seeds
Instructions
Combine baking powder, flour and salt. Add oil and sour cream.
Combine warm milk with sugar and instant yeast until it dissolves. Add to the flour mixture. Knead until smooth dough forms. Divide into 4 equal pieces and roll each out on a floured surface. Cut into triangles. Roll each one to shape a bun shown in the pictures above. Brush with whisked yolk and sprinkle with sesame seeds. Let rest until the oven is heated.
Preheat oven to 356 F (180 C). Bake for 15-20 minutes. Serve warm.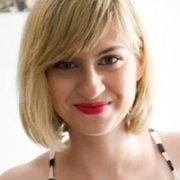 Tamara Novakoviç
Tamara Novakovic is a passionate self-taught cook, food blogger, freelance food writer and photographer behind bite-my-cake.blogspot.com. Her life journey has led her through Faculty of Humanities in Zagreb, Croatia to discovering passion for making cakes. She is currently a weekly food columnist for Croatian newspaper V magazine and food magazine Repete.