The inspiration for this Spanish spring dish comes from the very humble Tortilla Espanola.
By Mariela Alvarez Toro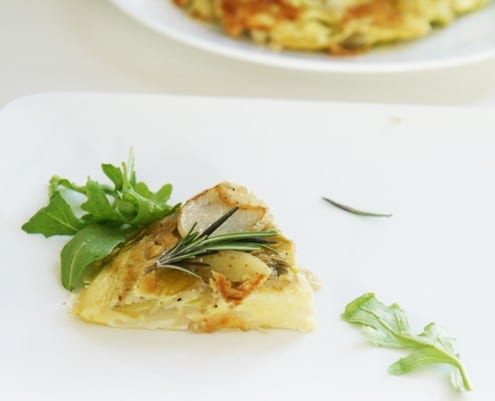 The abundance of farm fresh leeks is overwhelming. Alongside onions, garlic, and shallots, they are the "it" item in farmers markets right now. Though favorites in everyday cooking, leeks seem too ordinary to make it the source of inspiration when making a dish.  Asides from vichyssoise, can you think of any other dish in which the leek takes the leading role?
The inspiration for this dish comes from the very humble, Tortilla Espanola. This potato omelet is one of the only Spanish recipes I actually enjoy. While beautiful in its simplicity, eggs, potatoes, onions, and olive oil, I wanted to play with the ingredients I had at hand. The leeks bring a mild sweetness to the traditional recipe, the potatoes, texture and body, and the rosemary, a sweet herbaceous fragrance. Though I will not compete with the traditional recipe, I think it is perfect for this weather, light, delicious, and fresh.
And while I will patiently continue to await springs delicacies (Asparagus, where are you?); I will leave you with this.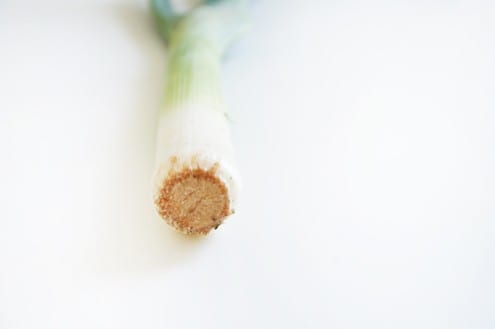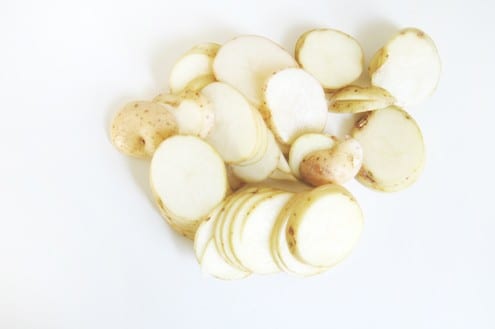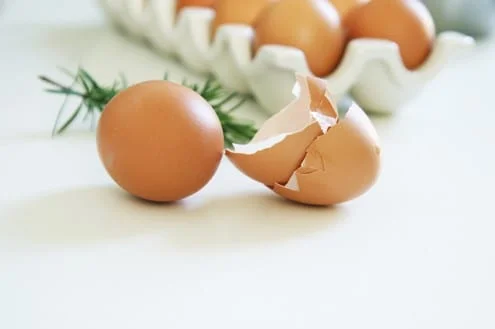 A nutritious, satisfying meal, perfect any time of day. This omelet is a variation on the traditional spanish omelet, made special with leeks, potatoes, and farm fresh eggs, with aromatic hints of cumin and rosemary.
Author:
Mariela Alvarez-Toro
Ingredients
1 leek, thinly sliced
4 small potatoes, thinly sliced
3 eggs
several rosemary leaves
pinch of salt
pinch of cumin
2 TBSP (30ml) olive oil
fresh ground pepper to taste
Instructions
Thinly slice potatoes and leeks.
In a small-medium saucepan heat half the olive oil.
Add leeks and cumin.
Slowly cook over low heat until soft and caramelized.
In another pan add half a cup of water with a pinch of salt.
Add the potatoes to the water and boil until al dente.
Drain potatoes and transfer into the saucepan.
Sauté into the leeks with rosemary and fresh ground pepper.
Add remaining olive oil and cook for another five minutes, until slightly golden.
Add whisked eggs into the pan, keeping the temperature at low.
Cover and cook for approximately ten minutes, or until eggs have completely cooked.
Transfer to a plate.
Slice and eat at room temperature.