Cauliflower is the "it" ingredient of 2016. Here's how chefs across the country are reinventing the delicious vegetable.
By Michelle Tchea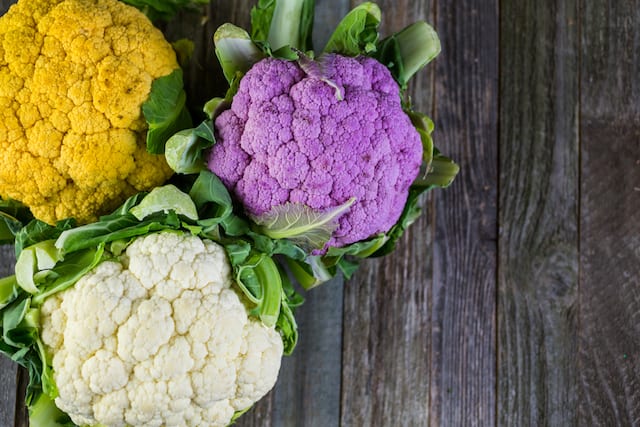 Arina P Habich
Forget kale, that's old news. Foodies, chefs, cooks and lovers of good home cooking are predicting 2016 to be the year of cauliflower.
Perhaps you have horrible images of this mushy white vegetable, but think again… Chefs in North America – primarily New York – are revolutionizing this delicious vegetable across the state and country. Here are some favorite cauliflower dishes being cooked in North America.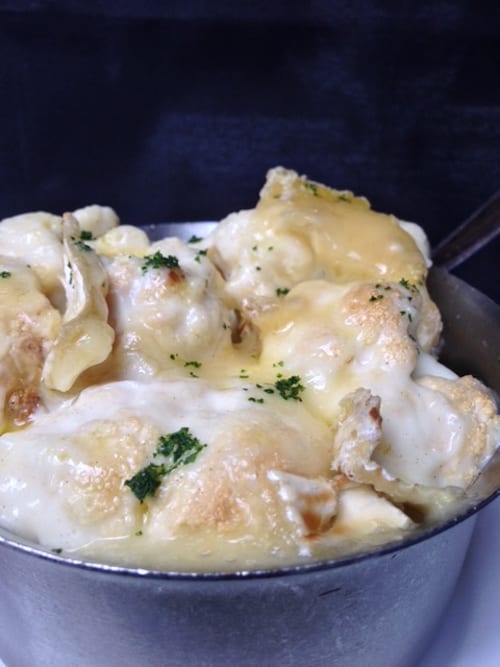 Cauliflower and Brie Au Gratin
For the ultimate cauliflower recipe – check out Chef Brian Christman's Cauliflower & Brie Au Gratin from Del Frisco's Steak House. A vegetarian twist on a classic steak house favorite, this dish is one of Del Frisco's most popular sides. Both creamy and nutty with melted triple crème brie, heavy cream, parsley, white truffle oil and freshly cracked white pepper, this dish is both hearty and (semi) healthy. See the recipe.
Cauliflower Tempura
Chef Christian Petroni of Fortina Restaurant has a recipe that is inspired by decadence, Fortina's whole brined tempura cauliflower takes vegetable-driven dishes to a whole new level; deep fried and topped with homemade meat sauce, mozzarella, parmesan and pecorino. (Available at all three Fortina locations – Stamford, Rye, Armonk). Try this variation if you can't get there.
Roasted Cauliflower
Award-winning Chef Andrew Carmellini of The Dutch at W South Beach shares his recipe for roasted cauliflower with tea-poached raisins, Marcona almonds and turmeric butter. It all comes together in this Mediterranean-inspired side dish at The Dutch. When roasted, it's full of flavor, texture and has a wonderful aroma.
See Also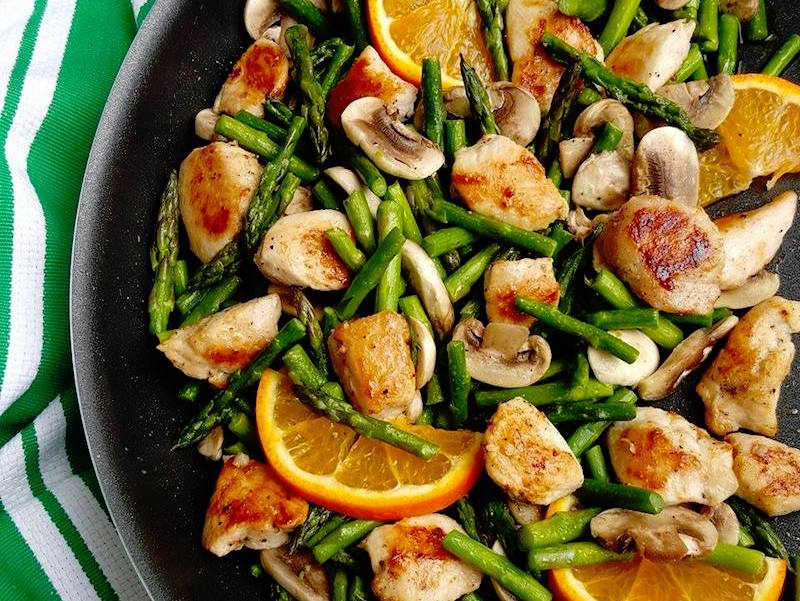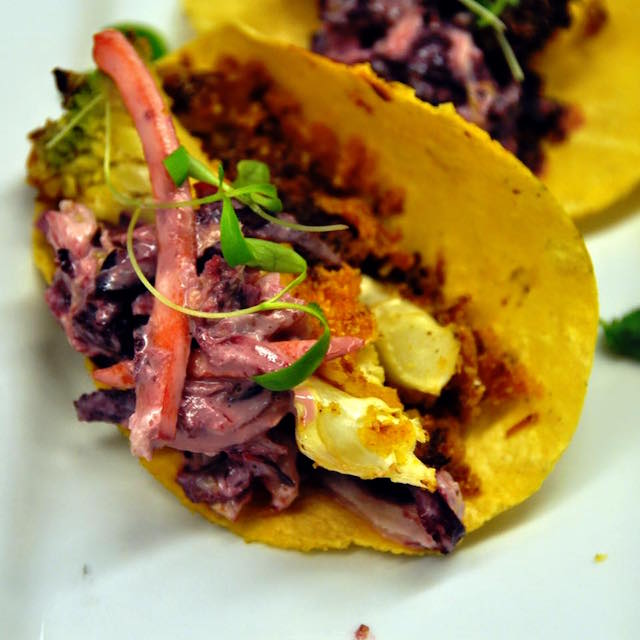 Crispy Coconut Cauliflower Tacos
Chef Orlando Rodriguez of Veraisons Restaurant at the Inn at Glenora Wine Cellars gives the vegetable of the region a unique introduction to the taco. With coconut milk, lime juice, cornmeal, Rice Krispies and coconut flakes, the native Finger Lakes winter crop is baked until crisp, accompanied with a simple purple carrot slaw and added to a taco shell.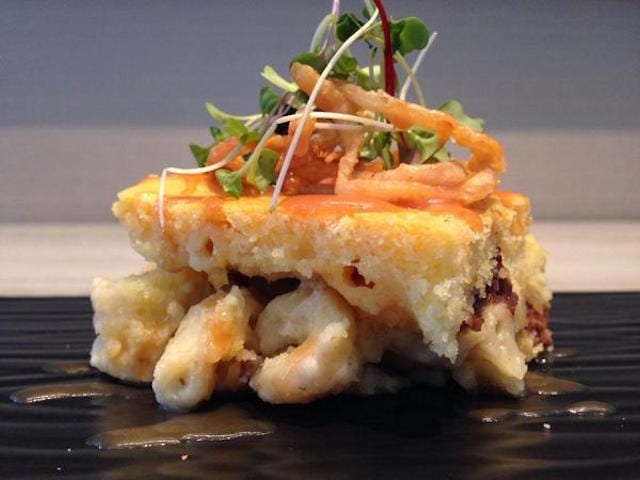 Truffle Cauliflower Mac and Cheese
Chef Kitty O'Sheas at the Hilton Chicago created this award-winning recipe that adds a unique twist to the classic comfort food dish with currants, truffle oil and a miso butterscotch drizzle. Try this variation or head to the Hilton for a true taste.
Michelle Tchea
Michelle Tchea is a 4-time bestselling author. Her books include, Building a Perfect Meal, My Little SoHo Kitchen, Signature Dishes (Australia's Best) and Chefs Collective. Her work can be found in other leading luxury travel and food magazines including Travel+Leisure Asia, SMILE, NUVO Magazine and The Telegraph