Ambra Meda finds some lovely pastries at Ca' Momi in Napa.
By Ambra Meda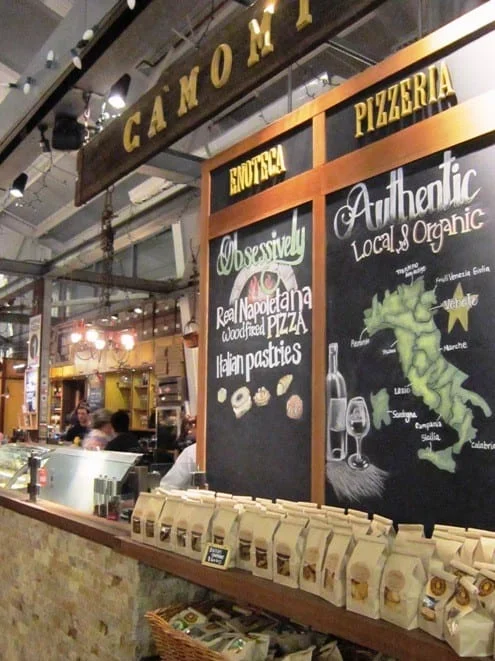 Before going to Ca' Momi, enoteca (winery), pizzeria and pasticceria located in The Oxbow Market, Napa, I check their website.
A big note stands in the middle of the Menu page: "NO CHANGES: Each of our dishes honors a traditional regional Italian recipe. Please trust our food and appreciate it for what it is…authentic Italian".
I already like the guys, but taste is the only measure. The pastries display seems like the perfect starting point.
As soon as I reach the glass I feel at home.
"Moretto", a dark chocolate and cookie shell stuffed whit a mixture of cocoa paste and dried fruit is one of my all time favorites.
The filling reminds me of "panpepato", a traditional chocolate Christmas treat from Italy, made with dried fruit, honey and spices. Its sweetness is perfectly balanced by the tartness of the fruit and the bitterness of the chocolate.
I go back to the display. Seven out of fourteen items are bignés, puff-filled sweets, so beloved to me that I have a favorite flavor in every Italian city. The orange one I order is outstanding.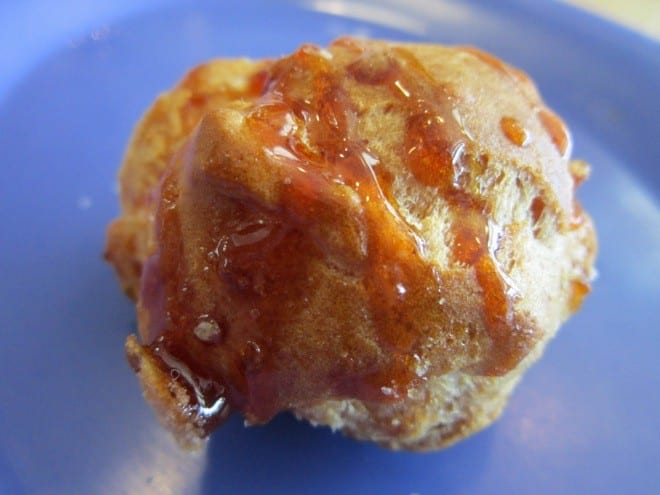 Its light, aery cream infuses an inviting orange blossoms smell. The caramel glaze on top adds a crunchy bite to my perfect mouthful.
The almond one looks fantastic too. "One of this, please."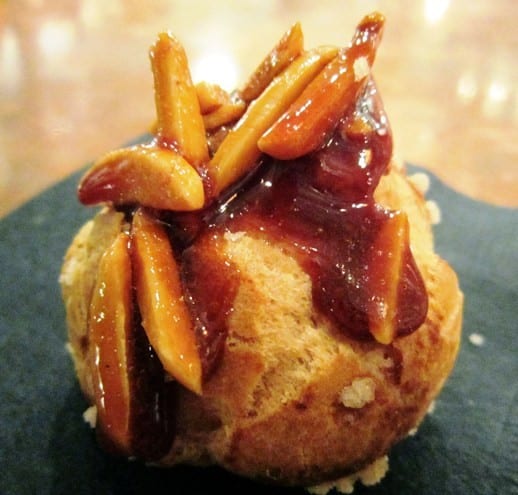 A scattering of nut flakes is framed in a glistening brittle that covers the top.
See Also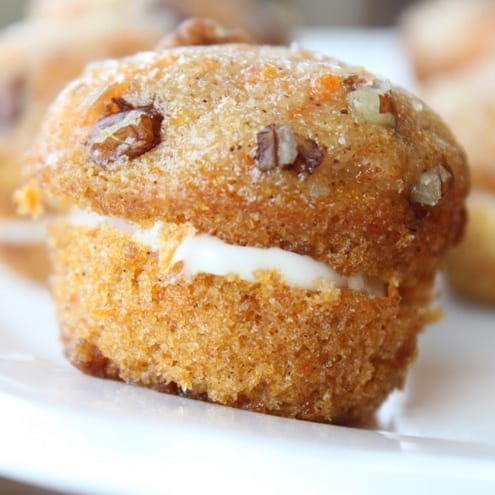 While sinking my teeth into it, I encounter the frothy, delicate cream filling.
My mouth is still full, but an uncontrollable impulse drives a few words out of it: "Can I have another one?"
Only one adjective swims through my head: "moving".
The lightness of the puff paste enhances the sensational lusciousness of the custard. The bitter almond taste embraces the sweetness of the burnt sugar in a blaze of flavor. Three different sensations blend together in a heavenly mixture. These pastries are truly filled with emotion.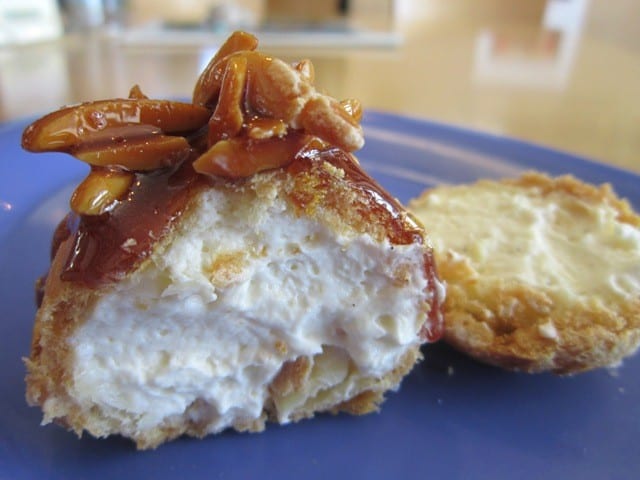 Ca' Momi, 610 First Street, Napa, CA www.camomienoteca.com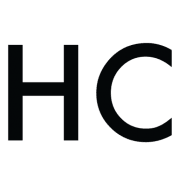 Ambra Meda
It is often said that Italians don't eat to live, but live to eat. And to Ambra, philosophizing about food is no different than discussing art. She grew up as a devoted lover of all things Italian, from pumpkin gnocchi to pistachio gelato. After moving to the United States she discovered the pleasures of a new world of food. She eats, travels and writes for Still Served Warm.