Delicious Homemade Yogurt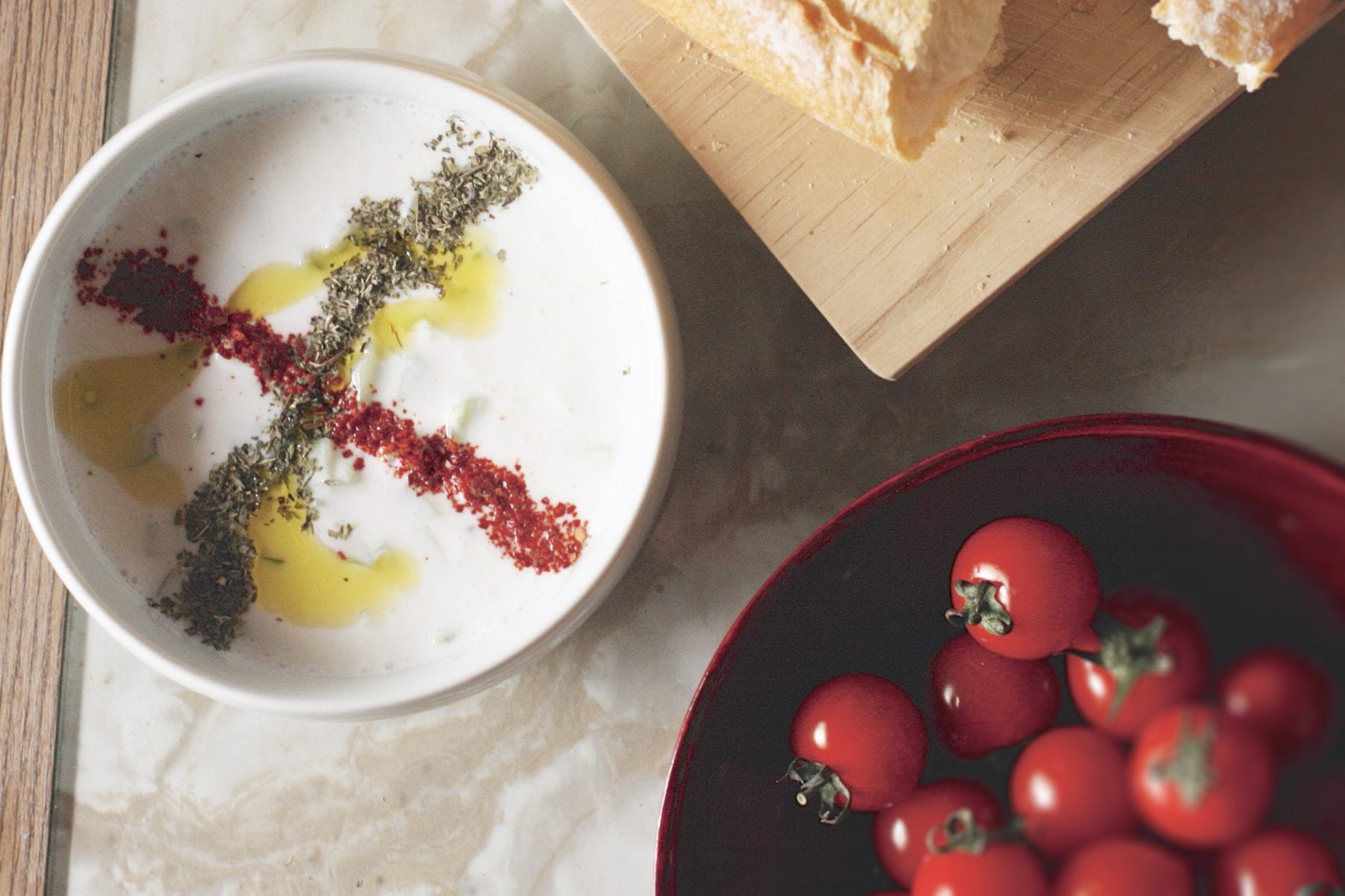 All you need for this yogurt is a quart of milk, a tablespoon of yogurt with live cultures, a saucepan and a towel.
By Jacqui Gabel
The Internet is loaded with advice on yogurt-making endeavors. If you've ever searched online, you know what I mean. People swear by instant dry milk, full fat milk, fat free milk, Greek yogurt starters, homemade yogurt starters and special yogurt making equipment. Really, all you need is a quart of milk, a tablespoon of yogurt with live cultures, a saucepan and a towel.
Delicious Homemade Yogurt
All you need for this yogurt is a quart of milk, a tablespoon of yogurt with live cultures, a saucepan and a towel.
Ingredients
1 quart lowfat milk
1 tablespoon yogurt with live cultures
Instructions
Set a double boiler by placing a metal bowl atop a pot of boiling water, making sure the water doesn't touch the bottom of the bowl. Heat the milk slowly, whisking periodically, until just before it comes to a boil (between 175-180 degrees). When the milk looks as if it's about to roll, it's ready.
Remove the pot from heat and cover with a dish towel. Let it cool to between 100-115 degrees, which takes about 30 minutes or more. The milk should be warm to the touch, but not at all hot (slightly warmer than body temperature).
Then whisk ½ cup of the milk with the yogurt in a separate bowl and add it back to the pot of milk. Wrap the pot with a towel. Preheat an oven to 350 degrees, and once it's up to temperature, wait one minute and then switch it off. Put the pot in the oven and keep the light on and the door closed.
It can take six to fifteen hours for yogurt to set. Shake the pot gently back and forth – if the yogurt looks firm and not runny, it's had enough time. A thin yellow layer of whey should have formed on top. You can whisk this back in, or drain it out with cheesecloth, a laundry bag for delicates, or a fine mesh strainer. Just be sure to rinse out any form of strainer you use immediately – it'll be much easier before any residue has a chance to dry.
Jacqui Gabel
Jacqui Gabel hails from Minnesota and lives in Seoul. Her motivation to travel stems from a yearning to learn through food, and she is particularly interested in what people eat for breakfast. Jacqui has waitressed, taught kindergarten, designed pantyhose, and sold wine and costume jewelry. Once a week, she visits her friend Hye Rae's Seoul kitchen, and they show each other a thing or two of what they know. If the recipe is Korean, she learned it from Hye Rae. Jacqui loves to cook and feed, and she writes about travel, food, and identity on her blog.