Uzhunnu vada (Deep Fried Lentil Fritters) is a favorite tea time snack of the Malayalies…. to be a bit more broader…. it is THE most popular deep fried snack of South India.
By Nisa Homey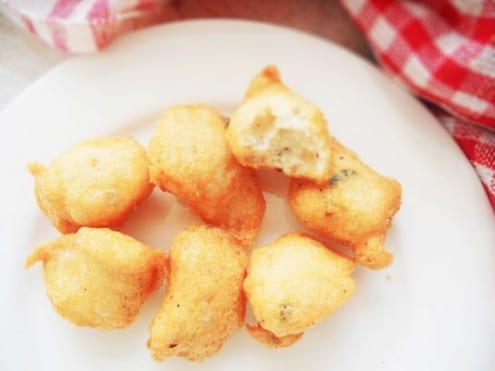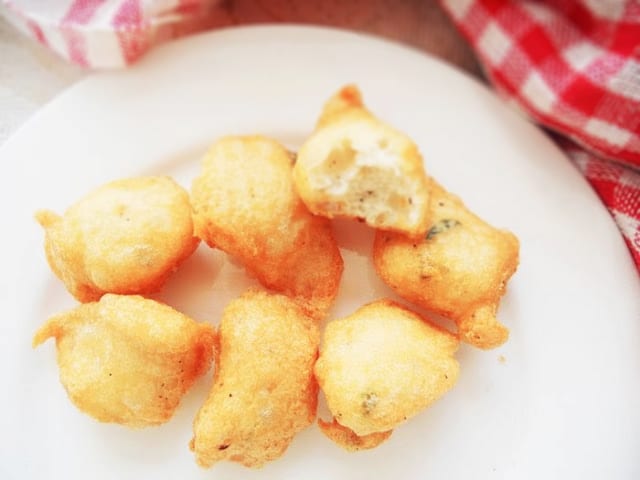 Deep Fried Lentil Fritters
Uzhunnu vada (Deep Fried Lentil Fritters) is a favorite tea time snack of the Malayalies.... to be a bit more broader.... it is THE most popular deep fried snack of South India.
Ingredients
Urad dal/Black lentil: 1 cup, soaked in water, drained, and grounded.
Shallots (3 or 4) or onion: ¼ chopped.
Green chilly: 1 or 2, minced.
Crushed pepper: ¼ tsp.
Curry leaves: Crushed or chopped: 1 sprig.
Rice flour: 2 tbsp, this makes the vadas crispy (though some prefer baking soda about ¼ tsp).
Salt to taste.
Instructions
Grind the soaked and cleaned dal with 2 tbsp of rice flour, salt, and little water to a smooth paste.
Add the chopped or minced onion, green chilly, pepper, and curry leaves.
Mix the batter....and check the salt.
Heat a pan or kadai with oil. When the oil reaches 360 degree C, spoon in the thick batter (I used a tsp) into the hot oil, simmer the fire to medium or low until it is golden brown and crispy.
And strain into a paper napkin.
And serve hot the crunchy vadas with a cuppa of tea.
Enjoy this tea time snack :)