Tomorrow morning, why not turn the amazing Eggs Benedict into an equally amazing Eggs Royale.
By Rochelle Ramos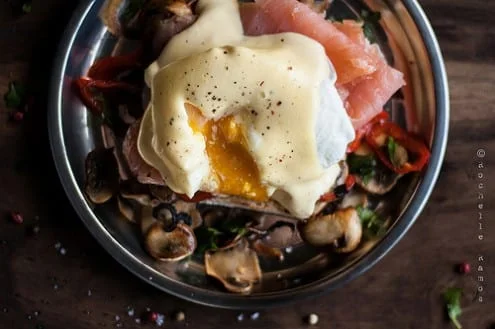 The original Eggs Benedict is a toasted English muffin, topped with a crispy edge ham or bacon and topped with a poached egg and the completely decadent Hollandaise sauce. Now this is all well and good, but I wanted something more. I wanted the silky smooth and subtle smokey flavor of smoked salmon instead.
See Also
This turns the fantastic thing that is a Benedict into a Royale. And since this was lunch, a few other things got changed around to accommodate for it like fresh Portuguese bread buns lightly toasted instead of the muffin and a saute of crispy edged mushrooms, browned onions and sweet peppers. But the thing that stayed true was the poached egg that when punctured, oozes yolk on top of the layers and the creamy lemon of Hollandaise that brought it all together.
Print
Decadent Mornings – Eggs Royale Recipe
Tomorrow morning, why not turn the amazing Eggs Benedict into an equally amazing Eggs Royale.
Author:

Rochelle Ramos

Prep Time:

15 mins

Cook Time:

20 mins

Total Time:

35 minutes

Yield:

4

1

x
6

mushrooms, thinly sliced

½

red bell pepper, sliced

½

onion, sliced

2

cloves garlic, peeled and minced
pinch of salt
olive oil

2

Portuguese bread buns, cut in half and lightly toasted

6 oz

(

170g

) smoked salmon
For the poached eggs
4

eggs
water

½ tablespoon

vinegar
pinch of salt
For the Hollandaise sauce
5.5 oz

(

156g

) unsalted butter

3

egg yolks

1 tablespoon

cold water

1

lemon, juiced
salt
black/pink/white/green peppercorn mix, freshly ground
Instructions
Heat olive oil in saute pan over medium high heat. Add mushrooms and garlic to the pan and allow the edges of the mushrooms to brown, stirring occasionally. Add in the bell pepper and onion and stir together until onions have browned and peppers have softened. Season with a pinch of salt.
Assemble the eggs royale by placing the bread on a plate with the toasted cut side up. Top with mushroom/onion/pepper mixture, smoked salmon and then poached egg. Cover with Hollandaise sauce and season with salt, freshly ground pepper and cilantro or parsley for garnish.
For the Hollandaise Sauce
Heat butter in a small sauce pan over low heat, allowing it to melt completely. Continue to let the butter simmer until no more foam seems to be forming at the top. Skim the foam from the top of the butter and set the pan aside. (You can strain it through a mesh strainer lined with cheesecloth to remove any foam that was missed, but you don't have to.)
Bring a small pot of water, to a boil on the stove. Do not fill it completely, as it shouldn't touch the bottom of the bowl when it's placed on top.
Reduce heat to low and allow water to simmer.
In a glass or stainless steel, heat proof mixing bowl, whisk together the yolks and the cold water for 1-2 minutes or until frothy. Place the bowl on the pot of simmering water and whisk continuously for 2-3 minutes or until slightly thickened.
Remove the bowl from the pot and gradually, about a couple teaspoons at a time, pour in the warm butter, again whisking continuously.
After all the butter has been added, whisk in the lemon juice and season with salt and ground pepper. Continue to whisk until thickened.
When done, the sauce should be thick but smooth. If you prefer a thinner sauce, add more lemon juice or room temperature water a teaspoon at time and whisk until well incorporated
For the poached egg
Bring a few inches of water in a pot to a simmer. Add in vinegar and a pinch of salt.
Break egg into a small bowl and reduce heat of water to low. Once water has reduced to a very hot temperature, but not simmering, stir it with a spoon in one direction to create a whirlpool. Drop the egg into the water and allow it to cook for a 2-3 minutes, or until slightly firm on the outside and still soft on the inside. Use a slotted spoon to remove the egg from the pot and place it on a paper towel to allow it to drain of excess water.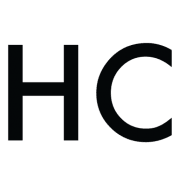 Rochelle Ramos
Rochelle is an Americana cooking, eating, photographing and writing in Portugal. She has a love for real food and learning to make it from scratch. As a new expat, she is slowly learning to speak the language and will soon be able to order more than just a café and pastel de nata from the local pastelaria.